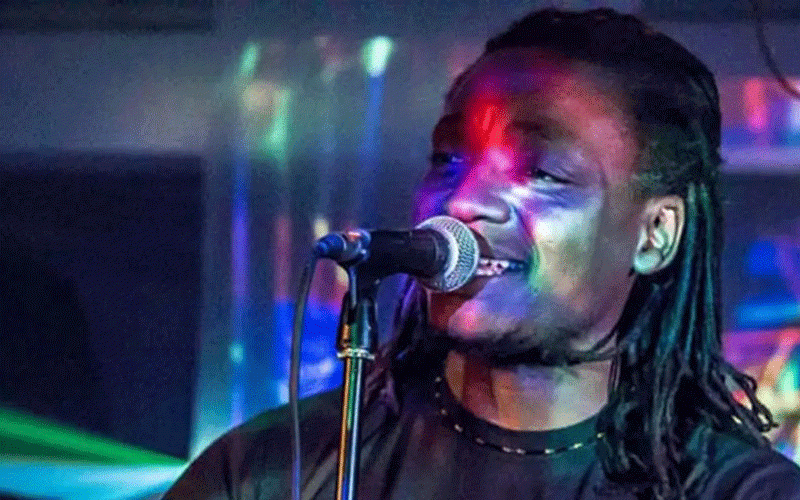 ZIMBABWEAN international reggae musician, Emmanuel Chamunorwa Motsi, aka Mannex Motsi and Salema Mabena Masekela, son to the late South African jazz maestro, Hugh Masekela are billed for a golden musical collaboration, Standard Style can reveal
Salema, based in New York, is highly famed as an American television host sports commentator, actor and singer.
Sal as he is also known by many, performs with his band Alekesam.
Speaking to Standard Style during an exclusive interview, Mannex Motsi said the development is set to mold his musical career for the better.
He said his recent tour to South Africa unlocked several doors of opportunities that were so warming for the benefit of his musical company and the country's musical landscape, citing that many other musicians stood to benefit from the development.
"South African Tour has been amazing. I performed in the classiest of places and the crowd was so responsive, I almost broke into tears of joy, seeing people dancing and encouraging me beyond expectation.
"This tour was a chain of surprises and ecstasy, that it renewed my spirit and made me fall deeply in love with music again than ever," said Mannex Motsi.
"The Tour has opened up so many opportunities. There were a number of offers for concerts and projects coming in from Hillbrow Theatre Management. There will be helping to promote youth talents and development.
"Also weddings and Parties came up. Cape Town will be a new area to explore and market my talents with more fans calling for future bookings.
"There was also Dry Mouth Beverages, Dj Duice had been requesting me to visit so that I come explore avenues in South Africa with the support of his brand of still water.
"I met a couple of SA contacts who proposed collaborations and some of them will be with Salema Masekelas and Joe Nina. I am going for it, hoping to create a sound the world has never heard."
Joe Nina was born Henry Makhosini Xaba in Kwa-Thema in the East Rand township. He grew up in a musical household and he was raised to become a musician. His father, Solomon was a guitar and saxophonist player back then during the Sophiatown days. His mother, Lettie did backing vocals for his father's band, the Shamings.
Mannex Motsi attributes his breakthrough into South Africa to the overwhelming support from his fans.
"Inspiration for the tour came in a mysterious way as I was performing in Harare. Some fans had plans for a birthday and invited me to be their special guest. When it was announced a number of shows came up.
"This was my first performance in South Africa despite having performed in Swaziland, Ghana and Czech Republic." said Mannex Motsi, appreciating the support from Tari Mutumwa Chirau who facilitated the tour.
The Mbare born musician is credited for founding Warren Park Arts and Culture Development Association. He established his first musical outfit Bootkin Klan in 2002, and the group released its first album 'Tsamba' in 2003 followed by the hit track 'Anoti nyo ndiani?' (2004).
The dreadlocked musician also performed with Pied Pipers of the 'Ruva Rangu' fame. In 2006, Mannex went on a solo career and released the 'Munhu Mutema' album, which made waves on TV. In 2008, he joined Transit Crew and they released the 'Unity' album (2009).
He has performed with Sizzla Kalonji and collaborated with Yasus Afari at HIFA.
Between 2011 and Mannex he released albums 'The Journey' and 'Mo Love'. In 2013, Mannex was approached by Czech Radio 1 producer DJ Krystof Koenigsmark to partner Telka Metelka to make a ZimCzech nine-track album called 'Optimists by Choice', which won the Best Album category at the 2014 Czech Republic Best Music Awards.
To promote the album, Mannex toured with Semtam and a reggae band called Dub Artillery and held 13 shows around the Czech Republic.
In 2016, Mannex decided to create his own Brand Mannex Motsi Music and mentored youngsters. He is now an acoustic guitar player and can play percussion, congas and drums in addition to being a lead sing, recording and performing artiste.
Related Topics