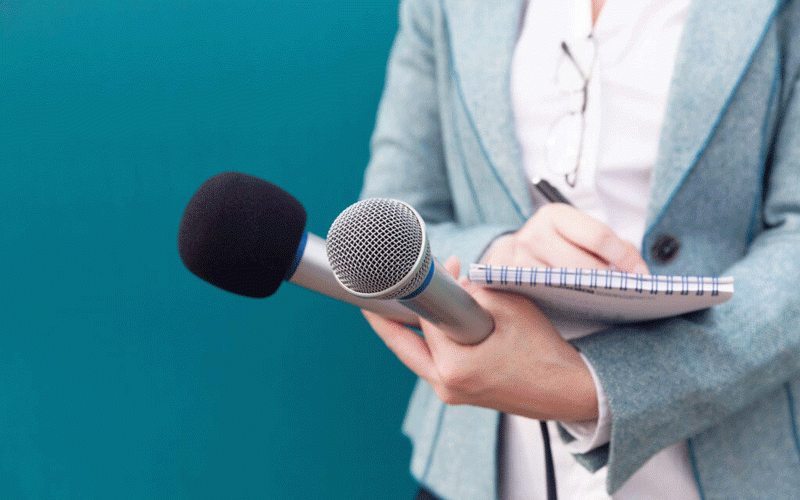 A journalist looking for a career change in Zimbabwe, from experience, has two options.
It's either you enter politics, or you take up public relations.
Apart from being a hard hat area, politics is a pretty crowded terrain, though we have a few doing well there! However, that is not an obvious choice for various scribes wanting to jump ship for multiple reasons.
Consider public relations as your next destination. Public relations practitioners use various strategies and tools to create and maintain a positive image and reputation for their clients and influence public opinion and behaviour. But why would a journalist want to switch to PR?
And what skills and experience do they need to make the transition? Here are some reasons journalism is a good foundation for a career in PR. Remember that the media is an ally of sorts for PR practitioners in that the audience it commands is vast and varied in demography. Journalists know how to write well. Writing is one of the most essential skills for journalists and PR professionals.
One must craft clear, concise, compelling messages for different audiences and platforms. One also needs to be able to adapt tone and style according to the purpose and context of the communication.
Journalists write news stories, features, editorials, headlines, captions, and content creation skills that are the bread and butter of PR.
"A lot of communications work involves copywriting and editing. These skills are transferable to PR, where you may need to write press releases, speeches, newsletters, blogs, social media posts, and more. Developing these skills as a journalist venturing into PR puts you ahead of someone moving into PR from marketing or another field," says Thandolwenkosi Nkomo, a PR trainer and consultant.
Nkomo adds the ability to ask questions whose answers are desired by audiences as another essential transferable skill.
"In the scope of their work, journalists and PR practitioners produce content that seeks to provide answers. And asking the right questions is an invaluable skill that journalists gain in the early days of their schooling," he says.
Journalism does teach one how to research well. Research is another critical skill for both journalists and PR professionals. You need to gather accurate and relevant information from various sources and verify its credibility and reliability.
You also need to be able to analyse data and present it understandably and engagingly. As a journalist, you have learned to conduct interviews, surveys, polls, observations, and document reviews.
These skills are transferable to PR, where you may need to conduct market research, media monitoring, stakeholder analysis, and evaluation.
Another skill that makes journalists thrive in a PR environment is how to work under pressure. Working under pressure is a common challenge for both journalists and PR professionals. You need to be able to meet tight deadlines, handle multiple tasks, cope with changing situations, and deal with crises.
As a journalist, you have learned to work fast, efficiently, creatively, and ethically. These skills are transferable to PR, where you may need to plan and execute campaigns, events, launches, and responses.
They say nothing beats the networks that journalists have built in their careers. Journalism teaches you how to network well. In PR, you need to be able to develop and maintain relationships with various people and organisations that can help you achieve your goals. You also need to be able to communicate effectively and persuasively with different stakeholders.
Journalists have learned to interact with sources, experts, officials, colleagues, editors, and audiences.
These skills are transferable to PR, where one may need to interact with clients, media, influencers, partners, employees, customers, and communities.
However, Thando throws in a word of caution. He says extra training for journalists who venture into PR is needed in strategic thinking.
"I have found that many journalists struggle to understand how to translate their writing skills into strategic outcomes for organisations. Not all Journalists are gifted in strategic thinking, and it's an area they need capacity building in as they move from journalism to PR. This could be because the work of journalists is really at a technical level in the context of PR, whereas the PR professional operates at a strategic level," he says.
Nkomo says that many journalists may have moved into PR, but their success is debatable because the bulk of their work there has remained as that of the journalist-in-residence as opposed to the strategist they should be.
"Many journalists I know who have ventured into PR are mostly known for their commutation outputs, stories, videos and so on rather than their strategic communication design contribution to the organisations they work for," he says
According to Nkomo, a successful transition would entail a journalist moving into a position where he or she is involved in strategic thinking and design of communications campaigns instead of focusing on creative communication product development.
"They should understand that businesses are driven by the need to meet strategic goals and that, as PR practitioners, they aim to transform the strategic goals into communication goals. Further, PR is broader than producing outputs. It's not just about news stories, documentaries, but about the creative strategy implemented through outputs to achieve clear outcomes that feed into the business bottom line," he says.
If you are a journalist wanting to explore new PR opportunities, you have already acquired many skills and experience that can help you excel in this field. All you need is additional training and education on the specific aspects of PR that may differ from journalism, such as strategic communications.
You can start by enrolling in one of the courses or programs offered in the market. The Zimbabwe Institute of Public Relations (ZIPR) is reviving its popular certified courses and diploma, according to Nkomo, which is in charge of education.
You may also seek mentorship from experienced PR practitioners and former senior journalists who have transitioned to become successful.
Journalism is not just a profession; it is also a passion. But don't despair if you feel that your passion has faded or need a new career challenge or direction, don't despair.
You can always use your valued experience to transition into public relations but with a few adjustments.
Lenox Lizwi Mhlanga is a strategic communications consultant with over 20 years in PR. He is considered a thought leader and is also a university lecturer. He can be contacted for mentorship, training facilitation and counsel on mobile at +263 772 400 656 and email: [email protected].
Related Topics