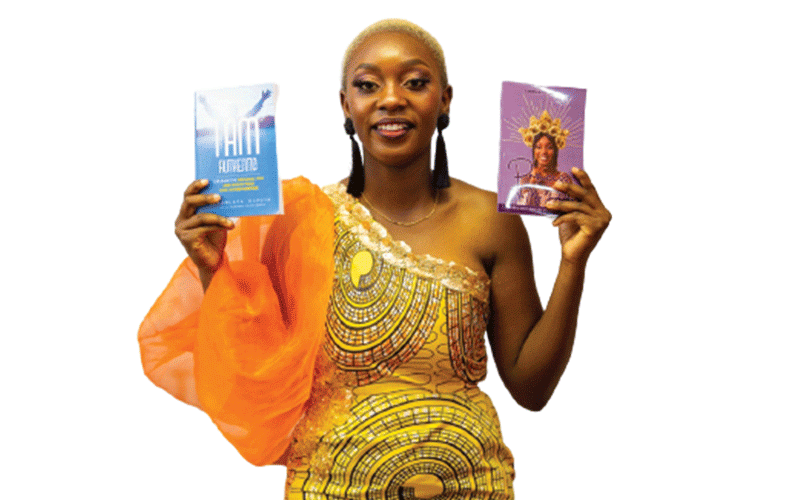 AUTHOR and coach Consolata Kapuya continues to trailblaze and transform many young people's lives thanks to her books and ministerial work as a recently ordained pastor.
Kapuya is an award-winning certified life coach specializing in confidence and purpose coaching. A holder of a B-Tech degree in Computer science, she boasts of a solid track-record of having hosted several physical and virtual conversations nurturing young people to be confident and discover their purpose.
A two-time author, her latest book, I'm Authentic — is a motivational inspiring journey on how to unlock oneself and maximizing one's potential through connecting with God in all facets of life.
Kapuya is intentional in her desire to see people nurturing their relationship with God and pursuing their God-granted destinies and this is reflected heavily in her latest book. She is also the author and visionary princess of 'Princess to my Daddy' — a community of women committed to being sanctioned with the responsibility of succeeding in their God-granted purpose.
She describes herself as a pastor who wants to make it in the, "Dubai of heaven, the Maldives, the Zanzibar, the crème de la crème and not the entry level." She also adds, "I cannot be a pastor who pampers sin and slacking when it comes to God."
Reflecting on the current generation and the society we live in, it seems the world has taken a turn for the worst as people now view their authenticity in pursuit of social media fame and riches. Many sins have been sanitized although they can be very detrimental to people's lives. One cannot help but appreciate her penmanship as she clearly outlines some of the challenges that hinder authenticity and how working with God can assist with following one's destiny.
Most Christian books are filled with bible verses and Google searched experiences but in I'm Authentic, Kapuya adds a fresh perspective filled with real-life nuggets. The book takes a motivational and Christian novel approach as it tries to bridge the gap between a person, their spiritual connection with God and their authenticity with God and other aspects of life like dressing, relationships and social media just to mention a few.
She further takes us through finding one's purpose with biblical pioneers of change in the bible like Ezekiel , Jeremiah and Daniel who were prosecuted for their work but continued to stay true to themselves despite the obstacles they faced.
Kapuya also motivates people to follow impressive role models in motivating them to pursue their own quests despite ongoing challenges and changes in their lives.
Many life lessons can be found in the book including the spiritual gifts which are used to further the purpose given by God. The book shows that being true to yourself is the way to become a better person and it is the way to fully connect with God, being unapologetic and unashamed in following ones purpose and destiny.
"I am absolutely proud of myself for the work that I put into God's vision for me. I do show up against all odds. I watched my faith be stretched as we prepared for the launch. I remember proofreading my own book throughout the Christmas season. My eyes would just release tears on their own till my mom begged me to rest. I had to actively be on social media daily and I did it! I still pushed Princess to My Daddy's vision and served diligently while at it. I showed up for other people even then. I even fell critically ill two days before the launch but still did it. Grateful for the self-motivation and drive that God has given me. Consolata, I'm proud of you. Indeed, there is none like you! You keep doing it over and over again!
"I strongly believe that all Individuals or persons are the epitome of excellence, strength, hard work, authenticity, like I always say, this is only the beginning! Cheers to a year of CONGRATULATIONS. In the end, God gets all the glory. For indeed He has made me a city set on a hill that cannot be hidden."
Kapuya recently launched her book in Bulawayo in April this year.
This article was coordinated by Atrishya Gondo.
Fungayi Antony Sox works at TisuMazwi – a public relations and communication-centered social enterprise specialising in books, education, IELTS, and storytelling projects. He writes in his personal capacity. For feedback contact him on 0776 030 949, connect with him on LinkedIn on Fungayi Antony Sox, or follow him on Twitter @AntonySox.
Related Topics