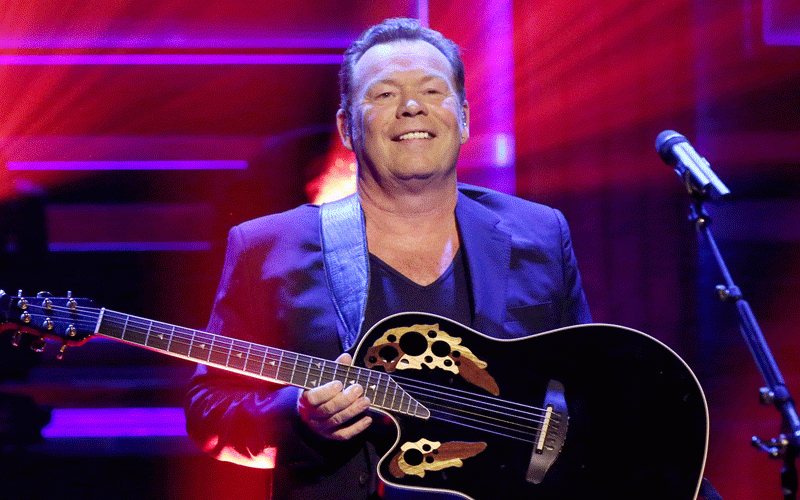 All is set for the UB40 featuring Ali Campbell show that will be held at the Old Hararians on Africa Day amid revelations that the gig is almost sold-out.
Organisers told Standard Style that preparations for the show, which kick starts the English reggae and pop band outfit's concerts in southern Africa, were at an advanced stage.
UB40 featuring Ali Campbell are on a tour of southern Africa that will see them perform in South Africa and Zimbabwe between May 25 and June 3.
Zimbabwe hosts the group on May 25 before Campbell leads the reggae and pop band outfit across the Limpopo where they will perform in Cape Town on May 30 and Durban on June 1 and 2 before wrapping up with a show at the Sun Bet Arena, Time Square in Pretoria.
The first gig at the Durban Arena was sold out which compelled organisers to come with another show at the same venue the following day.
The Pretoria gig was also sold-out while the organisers in South Africa are optimistic that the Cape Town gig and the second Durban show would be sold out before end of this week.
Walter Wanyanya of Ngoma Nehosho Promotions said all was set for the British outfit.
"We are set and ready to welcome UB40 Featuring Ali Campbell to Harare, Zimbabwe for a show that will go down in history as iconic," Wanyanya said.
"This event has been in the making for a couple of years, the Covid-19 pandemic delayed it, but we are happy and super excited to finally have this legendary band in Zimbabwe.
"We still have tickets selling and the VIP is already 60% sold out and GA is now at 75% sold out."
Wanyanya urged fans to buy tickets on time to avoid disappointments.
Tickets in Harare are being sold at Techtools in Avondale, Pariah in Borrowdale and Avondale, Upstate at Highland Park, Gava Restaurant as well as at the Jam Tree.
In Bulawayo, tickets are available at Smoke House and Banff Lodge Hotel.
Locals DJ Chiweddar, Mimmie Tarukwana, Josh Ansley and Sylent Nqo will warm the stage for UB40 Featuring Ali Campbell.
"All these are young Zimbabwean musicians whom we believe have so much to give through their creativity," Wanyanya said.
"As Zimbabweans we have many reasons to celebrate and this show is going to bring us all together to simply celebrate life through music."
In March, UB40 Featuring Ali Campbell promised their legion of fans that they would play mostly classics.
"We will always play the classics, like Red Red Wine and (I Can't Help) Falling In Love With You, but we like to change the beginning and end of the show," Campbell said in a statement.
"We will play Lean On Me and maybe add three or four new songs. The band members are all fantastic musicians and we have climbed back up to the biggest venues in the past 12 years."
Formed in December 1978 in Birmingham, England, UB40 has sold over 70 million records to date as the band continues to curate and build on a legacy that dates back over four decades to the group's formative days.
The band's name (UB40) refers to an unemployment benefit form from that time. They were once the voice of the disaffected youth in the United Kingdom.
UB40 has also achieved considerable international success, having won several awards and topped many charts. Part of UB40's discography includes, Labour of Love, Signing Off, Rat in the Kitchen, UB40 Live and more.
Wanyanya said gates for the show will open at 4:30pm with the first act expected on stage at 5pm while UB40 featuring Ali Campbell is expected to perform from 9pm.
UB40 Featuring Ali Campbell is also expected to play some tracks from their forthcoming album Unprecedented, a dedication to the group's late vocalist and percussionist Astro, born Terence Wilson, who died in November 2021 after a short illness.
Related Topics