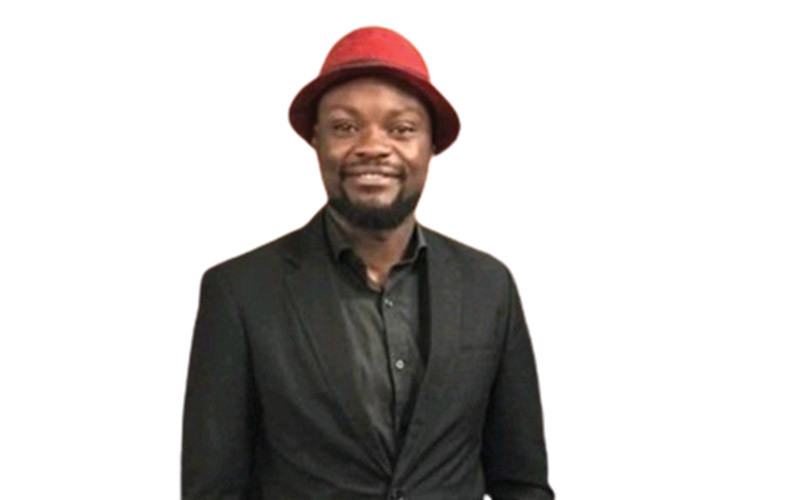 HARARE-BASED life coach, Mallvine Mutize (pictured) has launched a book titled Corridors of Leadership.
Speaking at the event, multi-award-winning author and life coach Noah Mangwarara, who was the guest speaker, said he was enthused at young people taking roles in leadership.
"It is delightful when young people talk and write of leadership. Coach Mallvine is doing a lot to stamp his authority and create a lasting legacy," Mangwarara said.
The author, who is no stranger to the media with his regular appearance on 3ktv's Bhachi Committee, said he was humbled by the raving support his book was receiving.
"The greatest honour on my journey has been to make my parents happy while transforming lives. The love and support towards my latest book has been overwhelming. It is my hope to keep making my contributions to the coaching world," he said.
Corridor Leadership is a book focusing on 21st leadership that lives the test of time.
"I believe in the dynamics of leadership and the inspiration to write this book came from working with children," Mutize said.
"Well-coached children, outperform non-coached. And as highlighted in the book, coaching starts even when the child is still in its mother's womb!
"This book is revolutionising the concept of leadership."
Mutize runs Vine consultancy which offers child development, youth coaching and team building services.
With a decade in human development training, people corridors is a tool built with experience and exposure. Corridors are just not a place to play, but are places of growth and productivity.
The author talks of the ABC of corridors of leadership.
A being taking action; you cannot be in the corridors of leadership and not take Action,
B you must be able to believe in yourself even when no one is.
C is Creating a legacy a great leader always leaves a legacy whereever they are.
D is Developing human Capital; Developing the people you meet in the corridors.
Mutize paid tribute to all those who assisted him along the way.
"I give credit to all the people that I have walked with and who have helped me to walk in my corridors," he said.
Related Topics