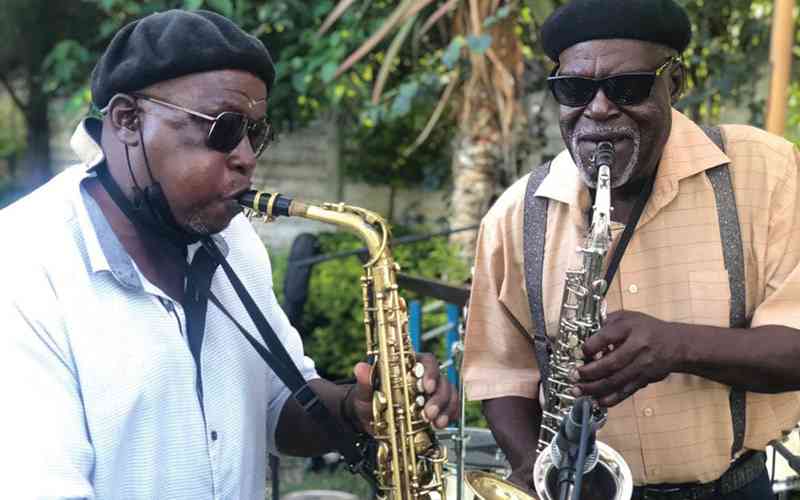 BULAWAYO Jazz and Whiskey Club will today celebrate its sixth anniversary with a jamboree at the Bulawayo City Club.
The celebrations will coincide with the International Jazz Day. Celebrated on April 30, the International Jazz Day was declared by the United Nations Educational, Scientific and Cultural Organisation in 2011 'to highlight jazz and its diplomatic role of uniting people from all corners of the globe'.
To celebrate the day, Bulawayo Jazz and Whiskey Club will host a show that will see performances by several local bands and singers such as Manzi A'moyo, Check Point, George Phahlane and Ebony Sheik, Penny Whistlers and Mr Prince.
Bulawayo Jazz and Whisky Club chairman Langton Ndlovu confirmed the development to Standard Style yesterday.
"The event will be held at City Club in Bulawayo and entrance is free to allow everyone in the City of Kings to come and celebrate this important music genre,"Ndlovu said.
"Jazz has an illustrious history in Bulawayo dating back to the early 50s when we had the Golden Crooners and the Cool Four.
"Dorothy Masuka's career also started in this city. Willie Musarurwa, who produced the hit Skokiaan, one of the songs with most renditions in Jazz and was also sung by American Jazz guru Louis Armstrong, also hailed from this city."
Ndlovu added that Jazz Impacto, fronted by Paul Lunga, and Hudson Simbarashe, is also one of the many groups that have also entertained people in the city.
"The event will be punctuated by live performances to cover the wide variety of tastes found in jazz," he said.
"We hope the event encourages emerging jazz artistes to be vigilant with the genre and also take notes from the veterans who have walked the route before.
"The event should also push fans to support the genre as well as local artistes as this will help the genre bloom and crawl back to its rightful and respectable position in music circles."
Related Topics