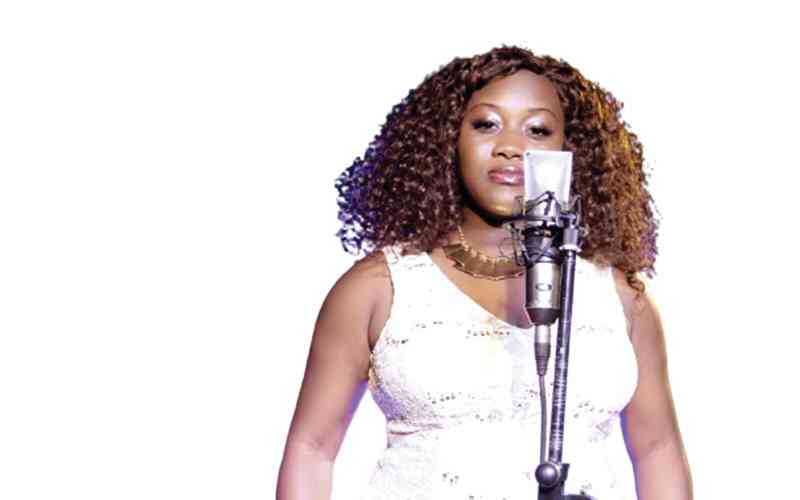 SEASONED gospel musician Patience Masiyambiri Mandizha who has worked with some of the big names in local gospel music is gearing for her inaugural Live DVD recording dubbed Able God at 99 Park Lane in Harare CBD on 28 April this year.
Masiyambiri Mandizha, a seasoned professional musician with four solo albums and two singles to her name said she is elated about the development and hopes to take gospel music lovers on a journey of a lifetime come end of April.
"Gospel music is a ministry and calling for me and I thank God for the voice and grace to minister to his people. Able God is going to be my first Live DVD recording as a solo artiste and I believe God for an outpouring of his presence,"she said.
I have seen the goodness of the Lord all my life and able God is thus a good way to bring his people together so that we can sing of his goodness and saving power. I invite all Christians to come in their numbers so that we can reverence God."
The gospel music songstress who is known for her hit tracks such as Zvose Ndezvedu, Jesu Hama and Garai Neni just to mention but a few said she feels blessed to be playing her part in drawing multitudes to Christ through her music hence the Live DVD recording.
"The Lived DVD recording is not going to be just another music concert. It is a power packed praise and worship experience through which we want to bring the lost to Christ.
We want people to experience God, the weary and heavy laden to be given rest, the sick to be healed and the hopeless to be given hope through powerful and spirit filled music," she said.
Event organiser Nobuhle Antonette Mabhena said all is in place for what promises to be a top-tier gospel music extravaganza.
"There is a new shift in gospel music and we are embracing excellence in all we are doing. We are therefore promising Patience's fans a cherished praise and worship experience," she said.
We have pulled all the stops towards a glitch free experience and we want to appreciate the organising team as well as our partners for the sterling work and input. Victory is guaranteed and we believe God to carry us through."
Over the years, Mandizha has developed very well in her music journey, having worked with the gospel greats of our time and big outfits, the likes of the renowned Zimpraise Choir as a lead vocalist, Firm Faith, Fungisai Zvakavapano Mashavave and Sabastian Magacha just to name a handful.
"Every artiste and music group I have worked with has proved to be a blessing in my music journey. I really thank God for all the experience and as I embark on this new high, I hope to tap into that experience," said Mandizha.
God is faithful, he has a reason for every stage, and engagement in your life and this has proved true in my music ministry. I want to thank all who have contributed to my music journey and I invite them to come join fellow gospel music lovers on April 28."
Mabhena said they had deliberately made tickets to the Live DVD recording affordable so that as many can attend.
"We don't want to leave anyone behind and for that reason tickets are only going for USD10 which makes it easier for all gospel music lovers to come and be part of this historical event.
We are all geared and the band is already rehearsing towards a powerful performance come the day," she said.
Related Topics