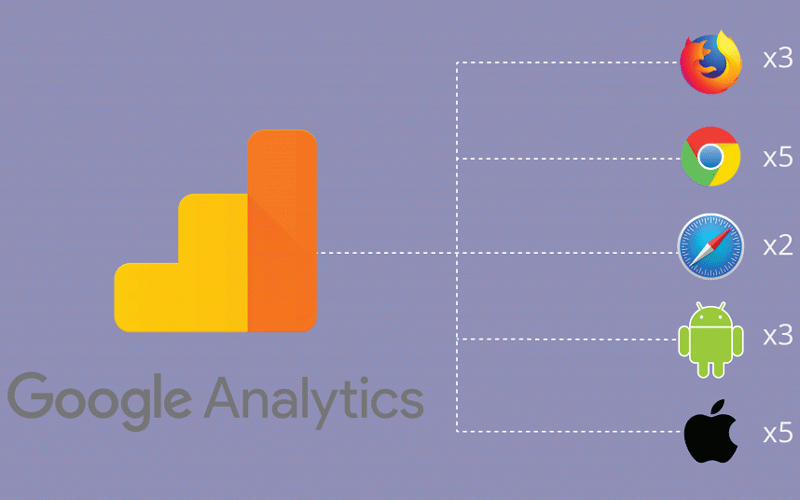 One of the sad realities that I have encountered in my 22 years in the public relations profession was how difficult it is to measure. However, as the years have gone by, I have discovered it isn't impossible.
"It is difficult to measure the results of a PR campaign you conducted orally through a news channel.
"Without data, it is harder to prove that your campaign influenced public decisions to favour your brand or your company," according to a paper by the firm 5WPR.
The good news is that today, you can record and document PR campaigns conducted by the spoken word. Public relations experts can collect and analyse the data and present it as proof of success of a campaign.
The technological revolution has brought with it the ability to account for PR activities that largely seek to change perceptions and sentiments. The efforts of PR can go to waste if the outcome is not measured effectively.
Another question is that if you aren't measuring content and its success, how can you really tell what impact that PR is having, how engaging the content is, and if you are really getting across what the client wants to achieve from PR?
Successful public relations campaigns require the use of analytics and metrics to measure the impact, success, and effectiveness of the efforts. Without understanding the impact of a campaign, it's difficult to understand which approaches are successful and which are not. By analysing the analytics and metrics of a public relations campaign, practitioners can ensure they are effectively achieving both their short-term and long-term objectives.
One of the most important metrics to measure the success of a public relations campaign is media coverage and impressions. By tracking the number of news articles, blog posts, press releases, and social media posts that were shared, practitioners can get an indication of how far the message of the campaign spread. Views and likes can also be tracked to get a better idea of the overall reach of the campaign.
Organisations should also evaluate the sentiment of the coverage that their public relations campaigns generate.
A high number of mentions does not necessarily equate to success if most of the coverage is negative.
By tracking sentiment and measuring the volume of positive versus negative reviews, organisations can get an indication of how well their campaign is resonating with the public.
Another way is to track the performance of specific key performance indicators (KPIs). These KPIs can include website visits, leads, sales, or downloads if appropriate for the campaign. Tracking the performance of these KPIs will give insight into how effective the public relations campaign has been.
The cost of the campaign compared to the results achieved can be another method of measuring success.
If the results achieved are lower than expected or the amount of money spent on a campaign far outweighs the results achieved, then the public relations campaign can be deemed unsuccessful.
Organisations should also consider feedback from customers, stakeholders, partners, and other interested parties when evaluating the success of a public relations campaign.
Surveys, interviews, and focus groups can provide valuable insight into its overall success.
As a PR practitioner, it's important to measure and evaluate the success of your campaigns in order to find out what's working and what isn't.
There are various tools available to measure and evaluate your campaigns. They ensure you're getting the most out of your efforts.
First, monitoring tools such as BuzzSumo or Mention can help you gauge the public response to your campaigns.
These tools track the spread of your content across social media, allowing you to identify your key influencers, the most engaged audience segments, and the topics that resonate most with your followers.
Second, analytics platforms such as Google Analytics and Adobe Analytics are useful for assessing the effectiveness of your campaigns.
By tracking the visitors to your website, you can see which campaigns have worked best at drawing them in. You can also measure the performance of your content, the amount of time visitors spend on the website, and how much they engage with it.
Finally, surveys and questionnaires are great ways to get direct feedback from your target audience. Asking questions such as "Did you find this campaign informative?" can help you understand what your audience thought of it and which elements resonated most with them.
By using these tools, a PR practitioner can easily measure and evaluate the success of their campaigns. With the data collected, it's easier to understand the impact of the campaigns, assess their effectiveness, and make improvements for future campaigns.
In conclusion, there are a variety of metrics and analytics that can be used to measure the success of a public relations campaign. By tracking media coverage, sentiment, KPIs, cost analysis, and customer feedback, practitioners can ensure that their public relations campaigns are achieving their goals.
l Lenox Mhlanga is a specialist communication consultant with over 22 years of experience. He has worked for organisations such as The World Bank Group and consulted blue chip companies in Zimbabwe and the region. He provides strategic communication counsel, facilitation, mentorship, and training in these areas. Contact him on mobile on +263 772 400 656 and by e-mail at [email protected]
Related Topics