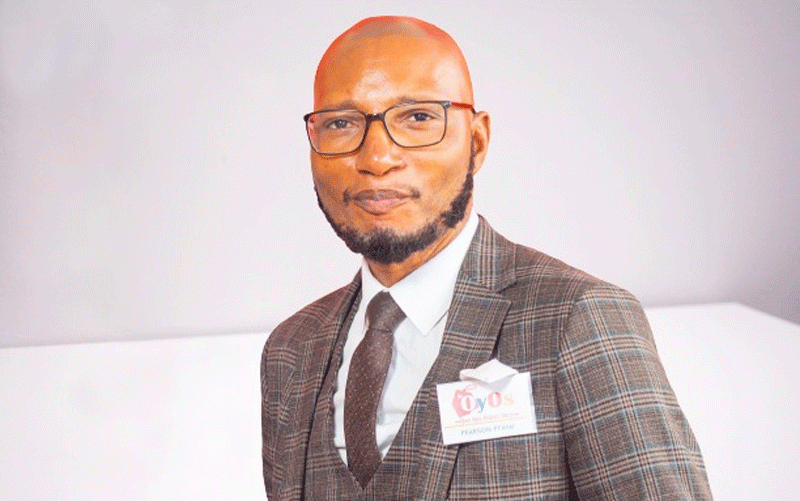 IN a bid to help Zimbabweans catch up with the rest of the world on the ever growing cyberspace and digital technology — Own Your Online Store (Oyos) information and technology company recently launched the Oyos Chatbot to enable users to communicate easily in the global village.
To understand this newly introduced technology, Standard Style reporter Bridget Wadzanai Mavhimira (BWM) spoke to Oyos managing director Pearson Pfavayi (PP) who gave a detailed explanation on what the Chatbot is all about.
Below are excerpts from the interview.
BWM: Who is OYOS and what do you do?
PP: Own Your Online Store is a digital platform that allows one to create unlimited online stores integrated with EcoCash, Tele Cash, ZimSwitch and all the local payment platforms. So it is similar to international platforms like Spotifyy, but this one is a localised platform.
BWM: Can you tell me about your newly launched platforms?
PP: A week ago we launched two new products which are the OYOS online store and the OYOS online Bot.
BWM: Tell me more about the OYOS Bot.
PP: The Oyos Chatbot is a platform that allows you to ask literally any question, you can basically ask any educational question or anything to do with business plans and even personalised questions. What one has to do is to simply save the WhatsApp number +263712 985 427.
It is an artificial intelligence-based platform that gives you instant replies to anything you want to know. It is more like Google but based on WhatsApp.
BWM: How did you come up with the idea of having a localised AI Bot?
PP: The OYOS Bot came about because of the OYOS online digital platform for online stores, because online stores are being created instantly within a minute due to AIs we then centred everything based on artificial intelligence which includes the OYOS Bot.
So, the OYOS Bot is a concept to automate information dissemination, it could be any type of information just like you do when you are asking things on Google but in this case you are asking through WhatsApp.
The main reason why this came about is because here in Zimbabwe data is expensive given the economy that we are operating in so people struggle to go online and browse so being able to have something that can give all that can be provided to you by simply having a WhatsApp bundle is be more affordable.
BWM: So one only needs to have WhatsApp bundles to be able to use the OYOS Bot?
PP: Not completely, one must purchase credits which are very affordable. So you find out that when you save the OYOS Bot WhatsApp number and start asking it questions, it gives you five(5) free credits if you are a first time user and when you use them all you will now have to purchase more credits and the pricing starts from as little as $400 RTGS.
So in order to purchase the credits one can use Ecocash within the platform itself unlike other payment gateways where you have to go and pay through a master card or Paypal which means you would now need data to browse.
BWM: How is the Bot transformative, considering that as Africa we are aiming for digital based knowledge?
PP: The world is going digital and this is the fourth revolution that is taking place. There was the agricultural revolution, industrial then came the computer and internet revolution now going digital is the fourth revolution that is changing a lot of things.
This OYOS AI Bot is transformative in that it saves time. Look at teachers or students, even businesspeople, instead of them spending time writing essays, drafting business plans, curriculum vitae, and creating questions and answers they can now use the platform to instantly do all these within 10 seconds.
Locally, it has made our students have a tool that they can use to catch up with school researches without the need for data. This is the 21st century and every young person is always online, so what better way to stay up to date while being connected?
BWM: Where will all these answers be coming from since you mentioned that you will not be using Google?
PP: So as I stated that AI is one of the biggest revolutions that is taking place at the moment and one of the dominating AI chat systems is called ChatGPT which has revolutionised the way things are working. There are a couple of other AIs that have come through, for example Google has got its own AI chat system called PalmE and more are being created but ChatGPT is dominating now.
So what we have done is we have integrated our Oyos Bot into ChatGPT so whenever you ask questions and everything else, it is getting the answers from ChatGPT we are not the ones producing those answers.
ChatGPT is currently blocked in Zimbabwe but there are ways of getting to it for example, through VPN but it's expensive and for some in order to subscribe to it you need to use your master card and even if you can subscribe to it you still need to access data which is why we have then made it easy by making it accessible through WhatsApp. So instead of one to go online to browse using data bundles, they just have to use WhatsApp bundles.
BWM: Who can Access the OYOS Bot and are there any geographical limitations?
PP: Anyone who is on WhatsApp anywhere even outside Zimbabwe can access the Bot, you can use your United Kingdom or Indian number and still be able to use the OYOS Bot as long as you have the Bot's App Number.
BWM: How safe is it considering that most students would want to make use of this Bot?
PP: The good thing about our Bot is it filters certain things, for example if one asks "How do I kill someone?" it does not answer that, it actually gives you a warning that it is not safe. So, what ChatGPT is working on is to improve on all the questions that are not applicable or deemed not safe. When it comes to cyber security, since you are chatting with the Bot on WhatsApp, it is just as safe as your WhatsApp.
Also, since it is an automated Bot we do not get to see which phone number is asking what. Everything is handled by the Bot and we have even localised the Bot to the extent that when one asks what is not acceptable it tells you that it cannot answer before the question gets to ChatGPT.
BWM: How localised is this AI Chat system, can it answer if one uses any one of our local languages?
PP: OYOS Bot has not caught up with our local languages as it is a developing system and it is not yet aware of some very important documents that would have been recently published by the government and other key departments.
BWM: How early should we expect it to catch up since you said it is a developing platform?
PP: This is a tool or an artificial intelligent system that evolves with the data it feeds on, so the data where it feeds from is only up to September 2021. So, if you ask anything that happened after September 2021 it does not yet have answers to that, but because it is evolving and learning through the interactions that people are having with it, it then gathers data and gets to know what is taking place.
However, one should note that they should be specific when asking these questions because this Bot gets answers from where it stores information through the way you ask.
BWM: What challenges are you facing or have you been facing in setting up this system here in Zimbabwe?
PP: The biggest challenge is that people do not yet understand how the OYOS ChatBot works mostly because we have put up a localised WhatsApp number. People think you have to call it and ask for a tutor. Also they do not understand that if you ask properly you can get pretty detailed answers even on all the stages of solving a mathematical equation. People also mistake this platform for Duta but this is way better and more developed.
BWM: What do you expect from the local people and entities when it comes to interacting with the chatbot?
PP: We would appreciate it if we are to get support from the government and private sectors, so that they may see the kind of platform we have and be able to work with us. I also expect the Zimbabwean people, especially students, to take advantage of this Bot as it saves time and resources and is special in that it does not give the same answers to the same question, for instance five people ask for a 200 word essay on Zimbabwean colonisation, it will give out five different answers.
Related Topics