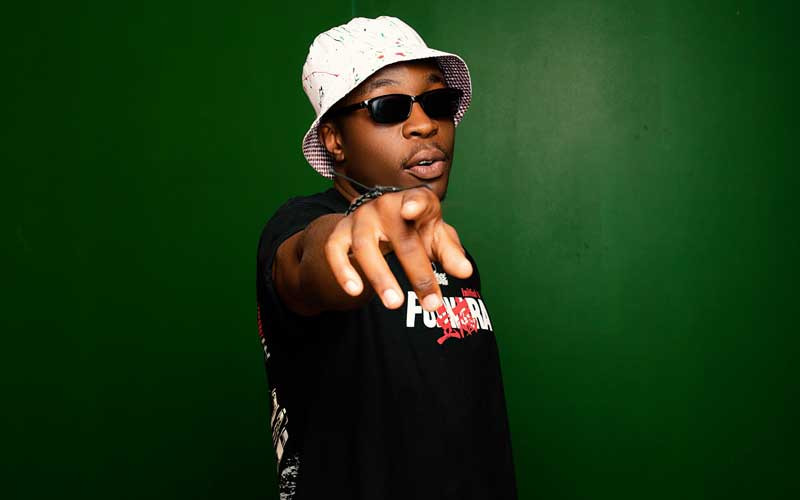 FRESH from the frenzy where he was attacking Winky D, Holy 10 is yet again entangled in another scandal, this time he is on the receiving end.
The rapper has to defend his honor and that of his newly married wife Kimberly Richards Chigubhu.
A few days back Mukudzei 'Holy 10' Chitsama was making headlines with his constant attacks on Zimdancehall Chanter Wallace 'Winky D' Chirumiko where he accused the latter of being 'a snake longer than his dreadlocks'.
The artiste was also accused of having double standards after he performed the 'Ibotso' song in East London, South Africa after he had distanced himself from the track, saying he was tricked into becoming part of the song.
It is, however, clear to the naked eye that the controversial rapper was in no way forced to marry Kimberly Richards Chigubhu, a Zimbabwean model, songstress and University of Zimbabwe third year student on March 19 where it is being said that the artiste paid US$15 000 or more as lobola.
Immediately after the marriage, all hell broke loose.
Controversial social commentator Shadaya Knight said the marriage won't last.
"It will not end well. Marrying an 'IT' girl never ends well," said Shadaya on Twitter.
"As MacG said, no one in their right mind marries 'IT' girls. When you marry an 'IT' girl, it's not till death do us part, but it's till money or fame runs out."
Social media was awash with videos of Kim in a cozy setup, kissing Holy 10's rival Voltz JT raising speculation that Voltz JT and Kimberly were once romantically involved.
However, some have dismissed this, saying the video was cut from a scene where Kimberly featured in Voltz JT's video for friends.
The video was later followed by two images of a lady reported to be Kimberly relaxing in a car with a Bindura-based socialite named Boss Kangara.
Journalist, Hopewell Chin'ono also posted on his Twitter page, pleading for social media users to sympathize with Holy 10 and consider his mental health.
"What is happening to Mujaya is painful. It is important to extend sympathy and not rub his wounds with salt," Chin'ono said.
"I appeal to all young people to withdraw from piling up the pressure on him because mental health is a serious issue that can be triggered by this kind of thing, I beg."
The artist has not issued a statement over the scandal.
Related Topics