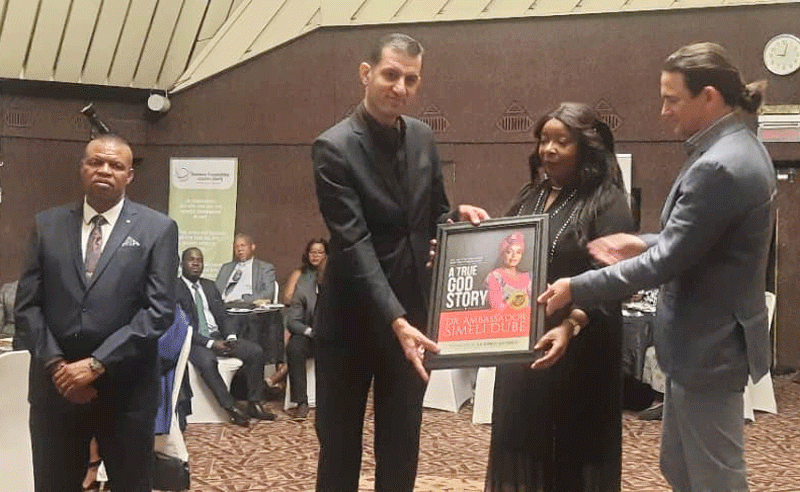 Gweru-based businesswoman Smelly Dube says her desire to provide something greater than herself has embodied in her the spirit of philanthropy.
Dube, who is the CEO of River Valley Properties, a property development company based in the Midlands province capital, has been honoured on numerous occasions for making a positive impact in the country by supporting causes that matter to her personally.
Apart from receiving accolades, Dube has been invited to make presentations at global forums.
Recently, Dube was awarded the International Book Prize by the Zimbabwe Business Awards Council for her philanthropy work.
Last year the businesswoman was honoured with an African Achievers Award at the Queen's Gate in London alongside 15 influential women and men from Africa.
The award, which was made possible by the Global Corporate Leadership, was in recognition of Dube's philanthropy and real estate business.
She also last year walked home with the Pan African Changemaker Award in Enterprising and Community Development at the seventh Pan African Humanitarian and Investment Summit in Zanzibar.
Dube also made a presentation at the summit that brought together men and women in the field of business, leadership, politics and philanthropy in Africa and Africans in the Diaspora.
"I have discovered a deeper purpose in giving a portion of what I have to vulnerable people," Dube said.
"In doing so, I created a culture of philanthropy."
On the recent International Book Prize, Dube said she finds happiness and joy in helping the needy.
"I am happy to receive the book prize and I thank God for giving me strength and ideas," she said.
"I am humbled, inspired and motivated to do more."
Dube has routinely donated groceries, toiletries and clothes to the elderly as well as orphans and vulnerable children at Batanai Old People's Home and Midlands Children's Home respectively.
She has extended her benevolence to communities outside Gweru.
The businesswoman is also famed for constructing low-cost houses in Gweru, Zvishavane and Bulawayo, among other areas through her company, River Valley Properties.
Related Topics