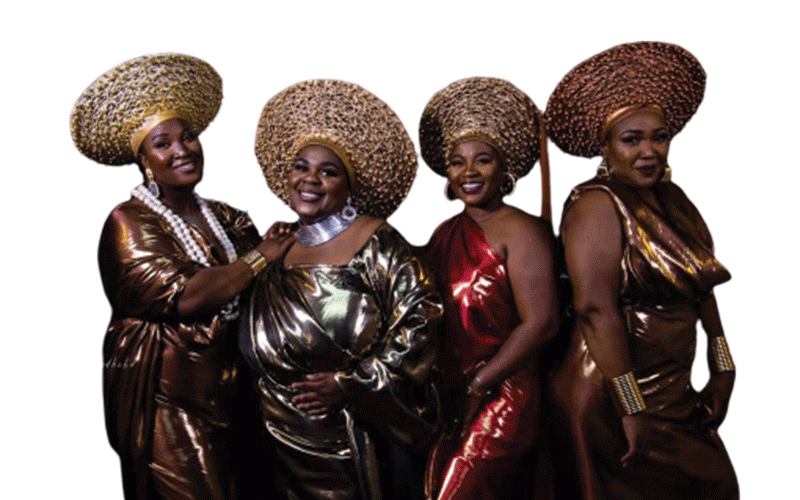 BULAWAYO'S all-female ensemble and award- winning acapella group, Nobuntu, has said they are working on the resumption of their project, Padbank and Sisterhood Talk, that was halted due to Covid-19.
The group launched the Padbank initiative in 2018 and aimed at establishing padbanks at youth centres in Bulawayo for use by female artistes doing rehearsals.
Duduzile Sibanda, who spoke on behalf of the group, confirmed the development to Standard Style yesterday.
"We had a lot of plans for our padbank initiative, but unfortunately the shows we had lined up to fill the Padbank were stopped by the lockdown," she said.
"This ended up being two years, and a lot of plans came to a halt as a result of the lockdown.
"Soon we will resume the initiative.
"We are still planning on how our year will go and we will be giving out dates for everything soon."
Sibanda said they only had two sessions of the Sisterhood Talk project with females at Ndlovu Youth Centre and the Sizinda Youth Centre before being halted by the pandemic.
"Its aim is to bring enlightenment to female artistes in the business world of art, Nobuntu shares the knowledge they have managed to attain in these years they have been in the industry — from finance, media, image and stage work," she said.
"Sanitary wear is a very essential part of women's life hence we started the Padbank initiative.
"So we decided to find a way to make these accessible to any female that utilises the youth centres of Tshabalala and Sizinda.
"We hope to open more padbanks and have Sisterhood Talks with more female artistes in the future."
Related Topics