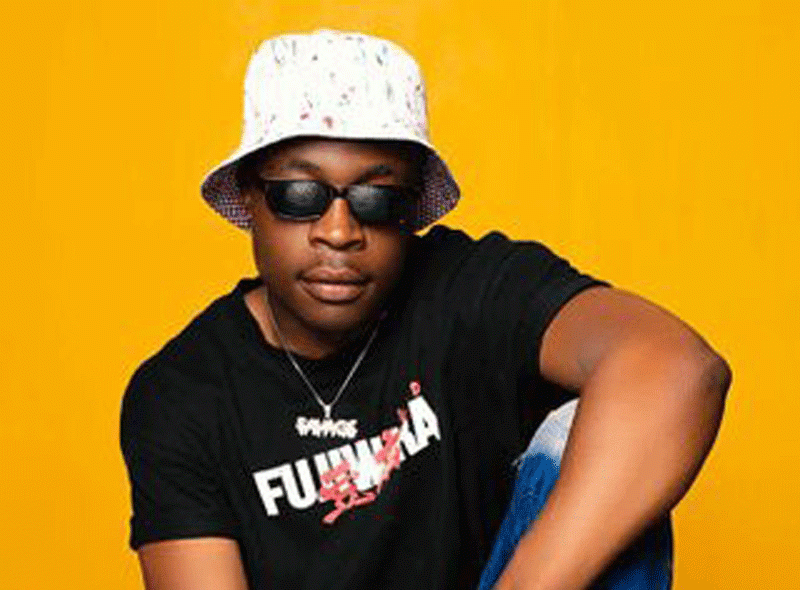 FOLLOWING his public stunts aimed at Winky D, rapper Holy Ten has become a public enemy and continues to lose fans daily.
Social media users have intensified a Cancel Holy Ten campaign, which has seen thousands unfollowing the rapper on his social media pages and unsubscribing his YouTube channel.
As of Friday, the rapper had lost more than 10 000 social media followers through the Cancel Holy Ten campaign.
Following the release of iBotso, Holy Ten said that he regretted working with Winky D.
The rapper went on to call Winky D a "snake" and a deceiving and manipulative artiste, despite regarding Winky D as his mentor in the past.
Journalist Hopewell Chin'ono advised Holy Ten to desist from fighting with Winky D.
"My brother Holly, stop hating. Winky D has been doing this music thing for decades, so you might learn something from engaging with him without dissing him," Chin'ono said.
"Winky D is bigger, that is why everyone was happy to see him give you an opportunity to duet. Show some respect".
Social commentator, Tawona Knight Shadaya also weighed in on the matter.
"A wise man once said nothing," said Shadaya on Twitter.
Radio personality Chamvary said Holy Ten's rants might derail his new album.
"A lot has been said and at this point I am looking to move on," she said.
"I'd rather focus on speaking about my new projects and the amazing artistes I have recently unveiled…
"He defended himself loud and clear when the song came out.
"Addressing it again and again gives the issue too much power which might derail the actual purpose of the new album and release because people will now be running with this response…
"I'm no expert but the phrase let sleeping dogs lie should have been applied here."
A social media user also advised Holy Ten to desist from waging a war with Winky D.
"The moment people keep on posting Holy, they are reminding us to unfollow him," social media user said.
"Because next time Holy Ten wants to go against the Zimbabwean icon Big Man, it is the end of his so-called music what, what.
"Believe me Holy Ten next time when you are given an opportunity, please use it."
Holy 10 responded: "Wangu zita raJesu chaiye hamusati mamborirwira like this.
"Now I'm going to prove to you kuti Wallace haasi Mwari."
This is not the first time Holy Ten has wagged his tongue on social media. He once described himself father of Zim Hip-hop and called Voltz JT his son as well as telling Saintfloew to humble himself as he was the one who brought him into the game.
His tongue-wagging has led to him being cancelled out by fellow music artistes as well as followers.
Related Topics