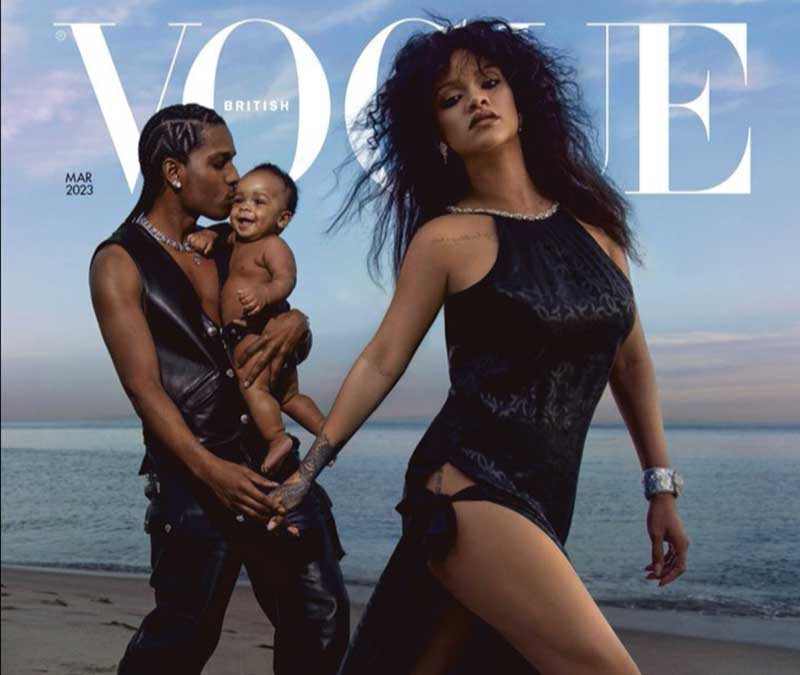 CONTROVERSIAL local social commentator Tawona Shadaya has attracted insults and criticism from Americans on Twitter following his tweet shaming celebrity couple Rihanna and Asap Rocky.
Shadaya is not new to criticism and insults as he has severally received some from his fellow countrypeople. His agenda to raise awareness of masculinity in modern day men has been criticised by a huge number of people mainly women who feel that his 'gospel' is toxic.
Recently, the Alpha Male, as many of his followers would like to call him, seems to have pressed the wrong buttons with a tweet he made shaming Rihanna's husband Asap Rocky for failing to be the lead in his marriage.
Shadaya took to Twitter on Thursday his concern on the rise of men's emasculation following the viral Vogue Magazine cover with Rihanna leading the way holding Asap's hand while Asap carries their baby.
Shadaya posted the photo with a caption: "The emasculation of men continues…you can already tell who the man in this relationship is…that dude about to be a proud mother of two."
His tweet seems to have stirred the feelings of women and men who regard themselves as feminists. It has gone viral and attracted over 20 million views.
The tweet has gone viral and angered Rihanna's fans and feminists who felt the tweet was unnecessary and toxic to women.
One of the responses to the viral tweet was from American pop singer Tatiana, who attacked Shadaya's dressing.
"I know you are not talking about masculinity…in your pastel Sunday best," Tatiana said.
American writer and lingerie expert Cori Harrington also said: "Imagine talking about masculinity with a suit from Shein," (Shein is a Chinese online fast fashion retailer).
Corey Lemonier, former American footballer tweeted: "ASAP being a great father and partner is a lot more masculine than someone judging another man's masculinity,"
Oscar-nominated screenwriter Josh Olson also agreed with his fellow countrymen who felt Shadaya was only projecting his insecurities on men like Asap Rocky.
He wrote: "Oh my god. You hilarious insecure little dweeb! I'm amazed you're not wearing an ascot," he said.
"...I sincerely hope you don't have kids."
As always, Shadaya has not backed down about his view on masculinity despite the insults raining on him.
He has responded to the outrageous tweets labelling the Americans 'snowflakes' and urged them to relax.
The issue of feminism causing the end to masculinity in men and creating weaker societies in the modern world undeniably continues to rise.
To some, feminism is just a movement aimed to give women equal power to men, but to some the movement is a cancer to society which has led women to disrespect men leading to high divorce rates.
Some local feminists and Twitter users are rejoicing over the trolls raining on Shadaya. His local supporters have however congratulated him on the international attention he has been receiving.
Related Topics