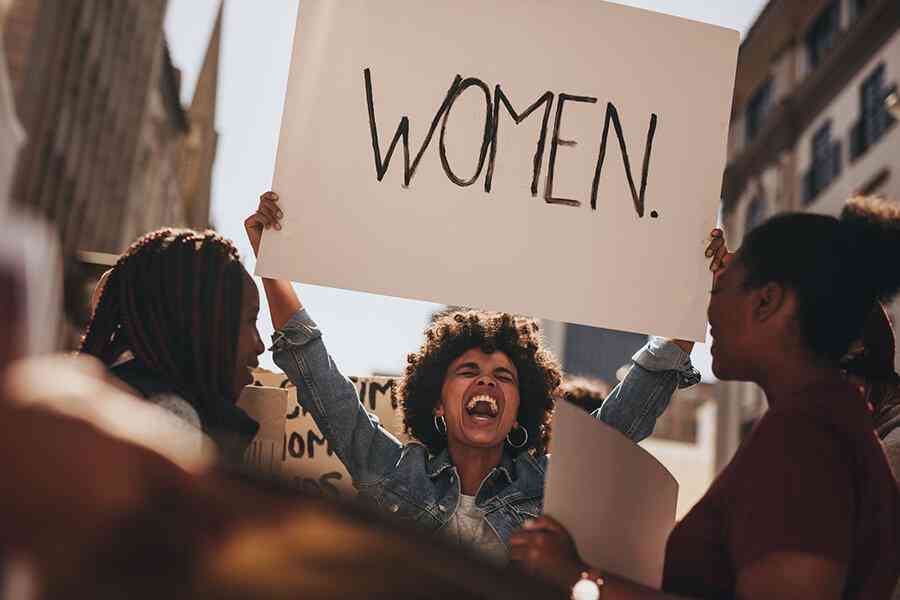 The Zimbabwe Women Parliamentary Caucus Committee on Gender is collaborating with their counterparts, the Malawi Parliamentary Women Caucus Committee on Gender, with a view to entrench gender justice and women empowerment in the two countries and the region at large.
Women continue to bear the brunt of political, social and economic exclusion in the region.
Zimbabwe this week hosted a Malawi delegation made up of parliamentarians, government ministers, researchers as well as representatives of non-governmental organisations fighting for women inclusion, including Oxfam Malawi, for a week-long learning and exchange visit.
Oxfam Zimbabwe and Women's Political Academy hosted the visit, which follows a similar one by a Zimbabwean delegation to Malawi in September 2022.
The exchange visit allowed the delegation to engage with key stakeholders, among them the Parliament of Zimbabwe, Zimbabwe Gender Commission (ZGC), civil society organisations like Women's Coalition Zimbabwe as well as visiting women-led constituencies.
Speaking at a Press conference to welcome the Malawi delegation in Harare on Monday, Women Affairs, Community Development, Small and Medium Enterprises Development minister Sithembiso Nyoni said women are one and their challenges the same, hence the need to collaborate towards gender justice and meaningful involvement of women in decision making.
"Women are doing a lot in leading and championing development, but their involvement in politics and decision-making remains peripheral, hence it is important that we share best practices in promoting the empowerment of women and explore ideas on how women can become more involved in decision making and politics," she said.
"This exchange visit is, therefore, important in sharing experiences and pushing for gender equality in the region.
"There is power in unity and like the President says, we must leave no one behind in the quest for women empowerment.
"Women face many challenges in everyday life given their multiple roles and the said challenges even for those in politics are limiting, hence the need for co-ordinated efforts to promote the empowerment of women towards participation in leadership positions and pushing for 50-50 representation in decision-making matters."
Beyond meaningful political participation, Nyoni said it is imperative that there is developmental and economic empowerment of women through participation in value addition, manufacturing as well as big ventures like mining, agriculture and energy generation as compared to limiting them to vending and other small scale ventures.
Malawi head of delegation and chairperson of Parliamentary Women's Caucus Committee, Roseby Gama Gadma, said it is disheartening that in a country like Malawi where women make up 52% of the population, only 21,73% of parliamentarians are women.
"The continued minimal political participation of women retards promotion of gender rights and equality.
"Fewer men are taking up the he or she campaign and the fact that women lack resources to fund political participation doesn't help matters," she said.
"We need to have the persuasion to promote women and men contribution towards gender equality and justice.
"Women must take leadership positions and as the parliamentary caucuses for Malawi and Zimbabwe, we must identify barriers to women political participation. We are, therefore, grateful to the government of Zimbabwe for hosting us and allowing us to learn more on how the women manifesto has progressed, understand more on gender quotas as well as women advancement in general."
Zimbabwe Women Parliamentary Caucus Committee chairperson Goodluck Kwaramba said gender equality and justice should be accounted for as enshrined in the Constitution.
"The preamble of our Constitution speaks to gender equality, but we are yet to achieve that," she said.
"As women, we are saying no to being vendors. Women must rise above party politics and address the issues of common concern as a united front.
"We, therefore, commend the work of organisations like Women's Coalition of Zimbabwe, Women's Political Academy as well as Oxfam in championing women empowerment.
"Our challenges as women are the same and we continue to struggle to enter positions of influence, hence the need to join forces for common good."
The Malawi-Zimbabwe women leadership also paid a visit to the ZGC, which is one of the five commissions put in place to drive and monitor issues of national interest.
These include the Zimbabwe Media Commission, National Peace and Reconciliation Commission (NPRC), Human Rights Commission as well as the Zimbabwe Electoral Commission (ZEC).
ZGC CEO Virginia Muwanigwa said they were happy to host progressive players in the drive towards gender justice and equality.
ZGC vice-chairperson Obert Matshalaga called for a gender-sensitive budget, saying they were doing their best to promote gender equality and encourage women to participate in decision-making.
"We are running various programmes to address gender inequality and secure appropriate redress where gender has been violated," Matshalaga said.
"We are doing everything to promote gender inequality and deal with the various barriers to women political participation.
"According to the Hivos-supported ZGC 2019 audit following the 2018 harmonised elections, there is still a low level of women in political level decision-making.
"Political participation is based on parties and the same political parties are acting as gatekeepers to women political participation. Political parties' constitutions are largely gender-biased."
Matshalaga said they were fighting to convince women that the Constitution provides for their political participation and that their participation would help empower them and the community at large.
"We are pushing to convince women that the Constitution provides for their political participation and more importantly, that their participation is good for their empowerment and that of the community towards addressing both local and national issues," he said.
"We are, however, encouraged by the general awareness on gender as seen by the appointment of a gender director in every ministry. This means we are moving in the right direction and with the commensurate budget support, we will drive this important gender justice and equality narrative to fruition."
The exchange visit also familiarised the women's leadership with the work being done by civil society in promoting women empowerment and political participation, where they engaged with officials from the Women's Coalition of Zimbabwe. Other key elements of the exchange visit included the visit to Parliament where the leadership shared their insights on how the drive for women empowerment is gaining momentum and that both countries should work together to achieve the desired 50-50 political representation.
The ZGC audit of 2019 was also instrumental in providing the groundwork that led to the convening of multi-party gender conference on Thursday in Harare and various submissions made called for meaningful participation of women in politics with the 50-50 representation narrative taking centre stage.
Related Topics