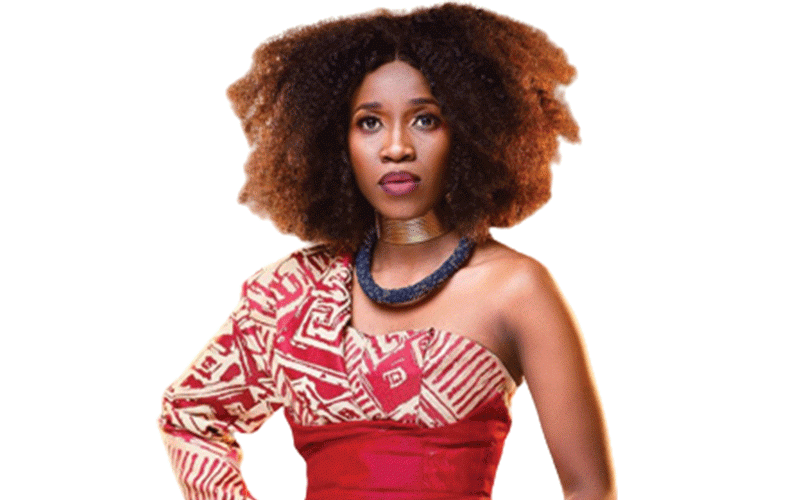 SHE is a fashion designer and brand influencer but music runs in her veins.
Even with a couple of quality productions to her name, Vuyo Brown believes the world is yet to see and hear the best of her musically.
As has become tradition, she will be releasing a single titled No Way on her birthday tomorrow morning on various streaming platforms.
"Last year I did a show for my birthday but this year I am releasing a song. I usually go with a pay-what-you-want campaign, but I will explore what goes when I release the song and engage with fans tomorrow morning.
The song is an acknowledgement of how far my faith has taken me. It acknowledges that none of what I have done would have been possible without God," she said.
Born Nokufeza Vuyolethu Ngwenya, the soulful singer was born in Bulawayo but lived in many parts of the country which introduced her to the diversity and richness of the Zimbabwean culture.
"I was born in Bulawayo but got to be raised in various cities among them Bulawayo, Harare and Masvingo. This is something I appreciated as I grew up; I got exposed to so many different spaces, experiences and people," Vuyo said.
The talented songstress who is blessed with a rich discography is happy to be releasing the song No Way after the Covid-19 setback.
"The title of the song is No Way. Much like the rest of the world, the Covid-19 lockdown put a delay in my projects and I released just 2 in 2021.
No Way is one of those songs that are in the backlog, but now needs to come out. It features JustPercy, a producer and artiste in his own right whom I have worked with for years," she said.
Other notable productions from Vuyo include NdiJesu a 2016 single followed by another single titled Tichatamba in 2017. In 2018 she produced her debut album titled Grace Fulfilled followed by another single titled The Praise Song in 2019. Other singles include Thula Wazi in 2019, Mayeh and Imvana in 2021 followed by Areka in 2022 ft Tariro neGitare.
"I am happy with my progress to date and the response and feedback is just amazing. I get to perform now and then at various joints and corporate functions.
"My goal is to build on those positives towards a brand that strikes a chord with both the local and international markets," she said.
Vuyo's love for music started at an early age and she reckons the exposure to school choirs at a missionary school where her mother taught also helped nurture her talent.
"We stayed with my mother at an Anglican mission where she once taught and the students would have music or theatrical performances on some weekends," she said.
"I loved those performances and I would perform and sing whatever I would have seen the rest of the following week. I also loved the church services, the musical segments in particular. The students singing hymns plus percussion were the main reason I would attend."
The actual music conviction however came at age 9 when she was staying in Harare.
"I fell in love with music at a young age, but I remember at 9 years old I decided "this is for me," Vuyo said.
"We were living with my dad in Harare at the time. An uncle of mine was teaching me to play instruments and the music discipline in general and it was so easy for me.
"I remember my excitement when I discovered my school music teacher at Blakiston Primary School lived at my uncle's house. It was definitely that year that I knew."
Vuyo believes her music and craft is inspired by God and she has a strong faith conviction.
"I am inspired by God and people's relationships with Him. I am inspired by the general human experience.
"I am inspired by my conversations with the Holy Spirit and my desire is that my music minsters hope to all," she said.
Related Topics