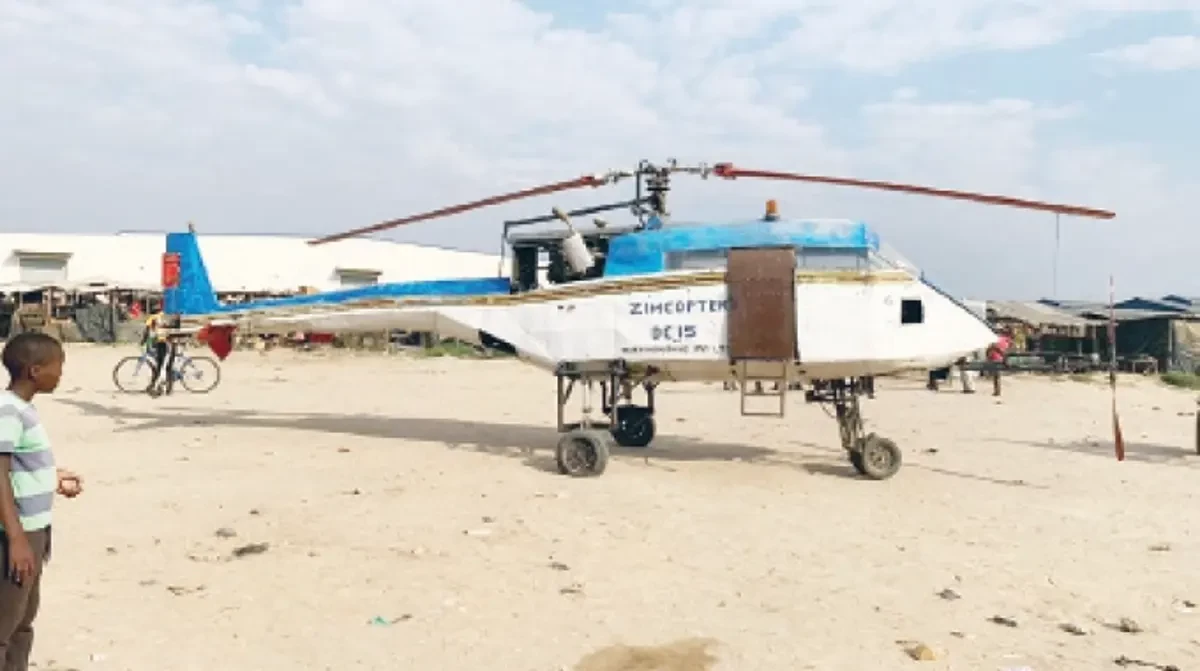 Continued from last week
Finally, in my essay back in 2013, I advised the ministry to plead for more funding from the treasury to support the technical schools.
For instance, equipment for car assembling would be purchased for motor mechanics, engineering students and those good in electronics.
Those enthusiastic and promising in engineering and assembling planes like Daniel Chingoma would be sent by the government to eastern plane and car manufacturing nations such as Japan and China to learn and attain more skills on how they do it.
My argument on this had been based on the later former President Mugabe's Look East Policy which had been his political stance during the later years of his rule.
I further advised for those brilliant in building to be attached and contracted to work in government public work schemes such as national housing and road construction.
Brilliant and promising business studies students at universities would be given small capital to start small business projects. This is part of what I wrote back in 2013 and a lot has changed since then.
How far are we now?
Education 5.0
It is important to acknowledge progress made by the government and the ministry of higher and tertiary education, science and technology headed by Professor Amon Murwira in overseeing the transition to education 5.0, which is anchored on innovation and high end or cutting-edge industrial advancement. The adoption of the new education curriculum, which has a slant towards modern technological trend and the creation of innovation hubs at institutions of higher learning is another welcome development.
My biggest concern is that the financial support or implementation on the ground is not as pleasing as it should be or is it because as a country we have always been good with formulating good policies which are not backed by action on the ground?
Almost a decade after I wrote this essay entry, a lot still worries me in the context of lack of action from the government in encouraging and supporting a culture of innovation, science and technology.
The ministry of higher and tertiary education, science and technology is still not doing enough to support creativity, innovation and technology. The reaction by the country's top university, the University of Zimbabwe in threatening to "burn" Chingoma's Zimcopter does not set good precedence in promoting a culture of inventions and innovations.
In response to my article last week, some argued that there is nothing special about Chingoma's helicopter as he simply re-invented an invented wheel, sentiments or views which probably resonates with the state.
My argument, however, isn't primarily on the uniqueness of Chingoma's invention but on the general lack of support for home grown inventions.
Why is it that many Zimbabwean inventions succeed outside the country if they were not unique or headed anywhere?
I used Chingoma's story as a representation of one of the many killed dreams if only and if only his passion and talent for designing helicopters had been scouted whilst he was younger.
This in my view is the reason why many innovative and creative Zimbabweans have succeeded outside the country.
Why government should step up efforts to support innovation
Tatenda Mungofa and Mureza Auto
A good example of a Zimbabwean who succeeded outside the country is the story of Tatenda Mungofa, a college dropout. It is reported that he dropped out of university just two weeks after enrolling for Mechanical Engineering at the institution back in 2008. It is also reported that Mungofa had developed interests in car designing at a younger age and it is only in South Africa that his dream started coming to fruition.
Fastfoward to today, Mungofa is the now celebrated CEO one of the most fastest growing car manufacturing companies in Southern Africa, Mureza Auto, which now operates both in Zimbabwe and South Africa.
Pasi William Sachiti and Kar-go
Zimbabwe-born Pasi William Sachiti, who owns UK's first black owned driverless car company, Academy of Robotics. Sachiti went to Aberystwyth University in Wales where he studied artificial intelligence and robotics.
While at the university, he was credited with inventing the world's first artificially intelligent robot librarian, Hugh. It is reported that the robot was capable of holding a conversation or taking verbal commands and would be able to navigate users to any one of the several million books in the library.
It is during his days at college that together with a team of scientists, he started to work on a way to autonomously deliver packages to try and solve the last mile problem that in 2016 he received a cheque of 10 million pounds from the University and founded the Academy of Robots, the vehicle manufacturing company of Kar-go — a driverless car able to deliver multiple packages by using a combination of advanced robotics and driverless vehicle technology.' The Company is now reportedly worth $100 million.
Conclusively, I strongly believe that it is high time for the government of Zimbabwe, through the ministry of higher and tertiary education, science and technology development to walk the talk and step up efforts to support home grown inventions and innovations.
Fungayi Sox works at TisuMazwi — a communication-centered social enterprise which specialises in research, book publishing and storytelling projects. He writes in his personal capacity. For feedback contact him on 0776 030 949, follow him on Twitter @AntonySox, or connect with him on LinkedIn on Fungayi Antony Sox.
Related Topics