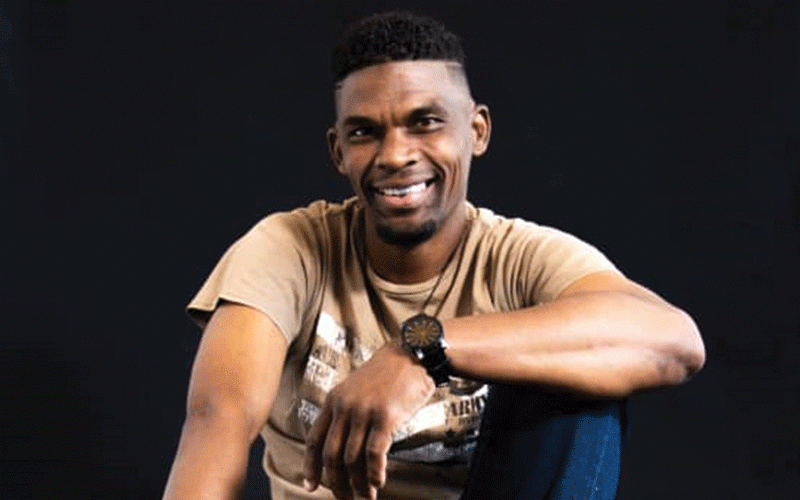 A KHAMI Maximum Prison inmate — Maurice Peterson, aka X-Qon, recently launched his second album— 2 Wrongs with visuals dedicated to his late sister who was supportive to him.
X-Qon is part of the Inside Out Talent Show — a talent show for prison inmates launched in 2018 at Khami Prison. The programme is aimed at rehabilitating and reintegrating prisoners into society.
"I recently released an EP titled 2 Wrongs' produced by Kirah Music," X-Qon said.
The album has four tracks— 2 Wrongs, Tsvarakadenga, Kana Ndinewe, Dance Floor and these are all love songs.
"This album is dedicated to my late sister Luxme Peterson. I emerged from an emotional fog after having lost my sister who was my pillar of strength and support," he said.
X-Qon said the song 2 Wrongs, showed his astounding and unflinching voice and reflects on the grief that coexists when two love birds are in deep love but fight a lot.
"Two wrongs don't make it right look babe how much we fight, 'because babe I can't stand it anymore I wish you could hug me, kiss me and love me' cause l am in love with you," he said.
X-Qon, who is backed by Ace Band, thanked the ZPCS for allowing the Arts and Rehab ambassador Clarence Kirah Garura to conduct talent search programmes through his organisation Inside Out Development Trust.
"Right now I am happy that finally my Extended Play (EP) is done and the accompanying videos are being edited for the world to have a full appreciation of the talent found behind bars," he said.
"l also appreciate the co-producer Nashville for the combined efforts."
After headlining StarBrite competitions a few years ago, X-Qon emerged stronger and is now determined to move and push himself to greater heights.
He urged his fans to continue supporting his music despite the fact that he is working on his brand behind the bars.
Garura said involving inmates in arts programmes was part of the rehabilitation exercise and also prepares them for employment opportunities, self-sustainability and increases the chances that they will successfully reintegrate.
"Arts activities in prisons help inmates restore to the normal and formal functioning; this is as a result of a process that combines the corrections of offending behaviour, human development and promotion of social responsibility," he said.
Garura said if funds permitting, it was his vision to eventually run a Reality TV Show that will tell the true story of the life behind prison halls and bring out the importance of rehabilitation through arts in prison.
Correctional Officer 3 and acting public relations officer for ZPCS Bulawayo Metropolitan Province, Daisy Mangundu Nyoni said the goal was to give inmates a productive outlet for their frustration and expression.
"Previously prisons had primarily left the corrections mission and become engaged in the business of incarceration but that is now a thing of that past as we now do both," she said.
"There is so much talent and knowledge amongst the inmates and this is one such talent that is being showcased here for all to see, hear and support.
"When one is in prison people automatically think that one is a loser. Having Maurice launching his EP album and many others like him will have them express their pain and joy that has always been buried in their minds."
Related Topics