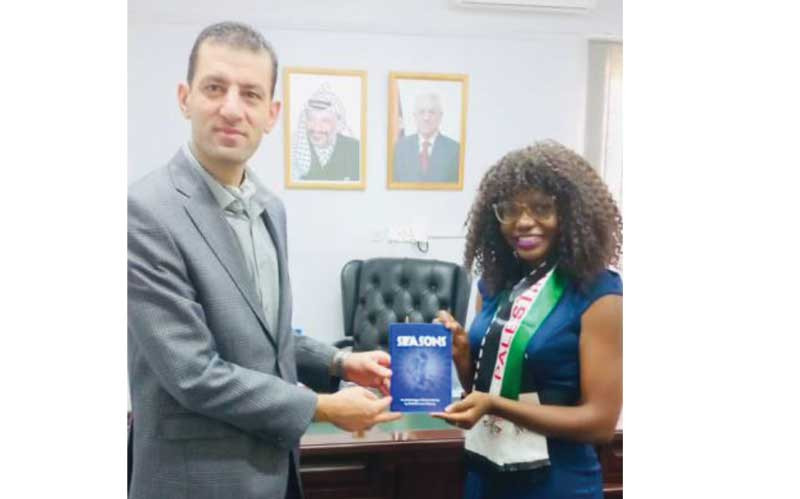 Palestinian Ambassador to Zimbabwe, Tamer Almassri is excited to work with women's rights organisations and talk about what the women in Palestine were going through and how holding hands through solidarity would make a big difference in bringing about social transformation.
"Palestine is known for upholding women's rights and the women in my country are at the forefront of lobbying against Israeli's imposed abuses on Palestine. It is a joy to partner with the Zimbabwean organisation to talk about these occurrences and how both countries can show solidarity to each other," he highlighted.
At least 32 Palestinian female prisoners are denied their most basic right to freedom as they continue to be held in Israeli occupation prisons, under deleterious conditions, subject to torture, ill-treatment, medical neglect, and the violation of their rights and dignity.
"There are so many gross human rights abuses going on, 17 female prisoners continue to serve their sentence, 14 others are incarcerated pending their trials in Israeli military courts that lack any fair trial guarantees. There are 11 mothers, six wounded female prisoners, 11 sick prisoners suffering from varying medical illnesses and conditions. In total, there are 4,700 Palestinians currently held in Israeli prisons, including 32 women and 170 children," he said.
The WWSN Founder, Sympathy Sibanda said: "The fast-growing writer's organisation was formed out of a need to conduct psychotherapy through writing and the partnership with the Embassy of the State of Palestine is a step higher towards our advocacy issues"
"The competition allows for creativity in terms of stories both fiction and non-fiction, poetry and illustrations. However, there will be great need of research into what is relevant to Palestinian women. It needs to be both factual and creative. We are expecting to see words painting these situations and we are looking forward more to having people perform their poetry and read their stories when we launch the book, " highlighted Sibanda.
A day doesn't pass in the news without hearing stories of resilience, strife and abuse or even death of Palestinian women as they resist the gross human abuses from Israel.
"This competition is there to highlight the plight of Palestinians especially women.
Israel continues to deny Palestinians the right to self-determination," added ambassador Almassri.
"Just knowing that Zimbabwean women are standing in solidarity with them makes a difference in terms of morale. Certainly, Palestine will be free. Every occupation is meant to end. Oppression, apartheid and occupation are not of the 21st century. We will never give up on our right to freedom. With support from Zimbabwe, Africa and the rest of the world, we will become free. Like the African countries who united to fight for liberation, we will also make it,"" Ambassador Almassri said.
The competition opened in October and runs for a month culminating in a book of expressions that will be launched on the 6th of December 2022.
The top three overall winners will get cash prizes and vouchers from the Embassy of the State of Palestine while the top 50 entries will be published in a book that is meant for the embassy's library.
WWSN recently birthed a book titled "Seasons"– a work of art created by fifteen women of various ages from diverse backgrounds who came together to use their various life experiences to create amazing stories of hope, loss, survival, forgiveness, excellence and personal growth.
Fungai Sox works at TisuMazwi — a communication-centered social enterprise which specialises in book publishing and storytelling projects. He writes in his personal capacity. For feedback contact him on 0776 030 949, follow him on Twitter @AntonySox, or connect with him on LinkedIn on Fungayi Antony Sox.
Related Topics