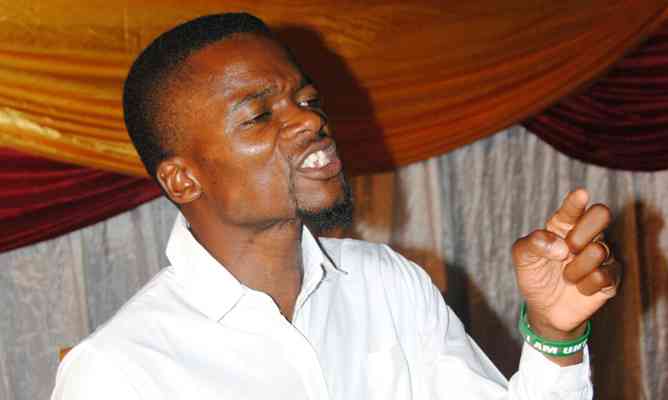 Local preacher Prophet Bright Chikomo believes its high time he guides Zimbabwean immigrants in South Africa back home in the wake of threats of deportations by an illegal immigrant watchdog Operation Dudula.
Prophet Chikomo called off a meeting with former Dudula Movement leader Nhlanhla "Lux" Dlamini on the 11th hour after realising that God instead wants him to lead thousands of Zimbabwean immigrants out of South Africa.
The preacher is in South Africa where he is doing God's work, preaching the Word and meeting fellow countrymen and sharing ideas on the modalities of coming back home.
Last week Prophet Chikomo announced that he had made an appointment with Dlamini, but on Thursday he told Standard Style that he had shelved the meeting and wanted to guide fellow countrymen back home.
"This is the time I have become Moses carrying the Exodus massage; the massage is not changing until now, it's Exodus time so our people should not live like slaves anymore," Prophet Chikomo said.
"I save the living God and the same living God he declares exodus season to Zimbabwean people specifically.
"Few will deny this, but we shall live to see the manifestation; we have crusades across the country dubbed Exodus and there is a song called Exodus produced by Forward Mazuruse with the Bright Light Prophetic Deliverance Ministries choir."
The Man of the Cloth said they were working on the video of the song Exodus, which he says would inspire Zimbabweans in South Africa to come back home.
Prophet Chikomo said most Zimbabweans in South Africa were struggling to make ends meet.
"I would say what makes most Zimbabweans in the Diaspora fear to come home is the status they portrayed back at home," he said.
"We see them in posh cars and taking pictures at the beaches, but most of them have nothing to show off their lengthy stay in South Africa.
"I am coming to them and saying, 'let's go back home in peace' and I am prepared to lead just like what Moses did.
"I wanted to engage Dudula leaders earlier, but I feel we need to arrange for the Exodus."
Prophet Chikomo is the founder and leader of Bright Light Prophetic Deliverance Ministries with assemblies in South Africa, Karoi and Mt Darwin.
The church recently moved its base to Chitungwiza's Unit N Extension near Jambanja market place and it will mark its seventh anniversary in December.
Related Topics