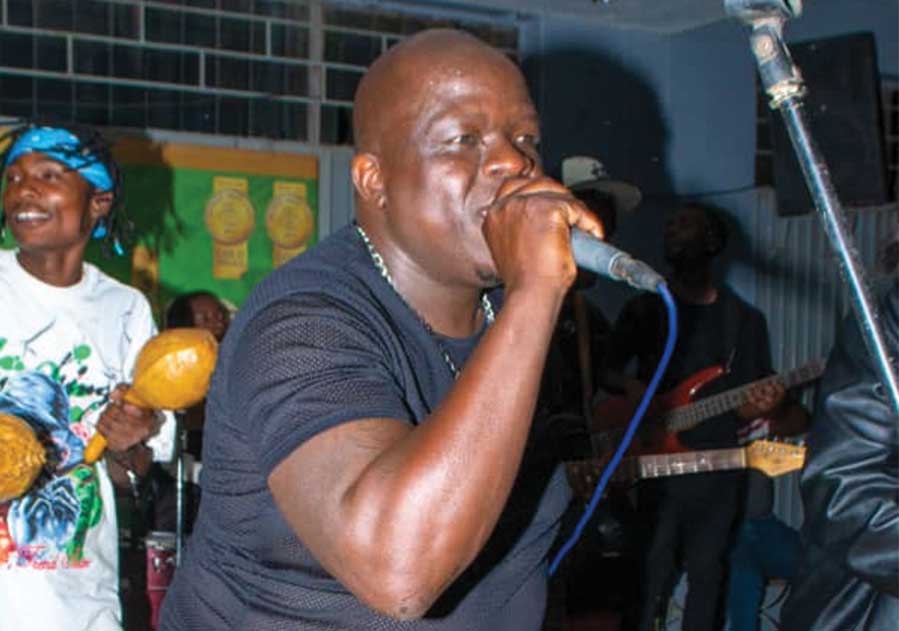 BY STYLE REPORTER HARARE-BASED mbira musician Alexander Matare, better known as General Zander, last Friday launched his much-awaited album, Kukura Kwangu, at Classic Club in Glen Norah, Harare.
The colourful show, but free, was attended by hundreds of revellers who also took the opportunity to enjoy the night following the recent relaxation of Covid-19 restrictions and the now warm summer weather.
The new Kukura Kwangu album has five tracks, the title track, Matsotsi, Kuroora, Mandiregerera, and Makuwerere.
Backed by the Mbira Maestro band, revellers were thrilled the who evening as soon as General Zander took to the stage and sang his first song, Matsotsi.
According to the musician, who recently returned to Zimbabwe after spending 10 years living and working in neighbouring South Africa, his new album is to revive the traditional mbira music, which has been on the downturn in recent due to various reasons.
Some of the songs, like Matsotsi, urge Zimbabweans to be hard working and resist from engaging in corrupt activities for the benefit of the country.
Curtain raisers on the night were the forgotten Ngosimbi Crew now fronted by Clever Sithole.
The group surprised the revellers that it was still a band to reckon with and took people down the memory lane with its danceable sungura tracks.
General Zander said he would soon launch a national tour to market his new album and also work on reviving traditional mbira music.
Related Topics