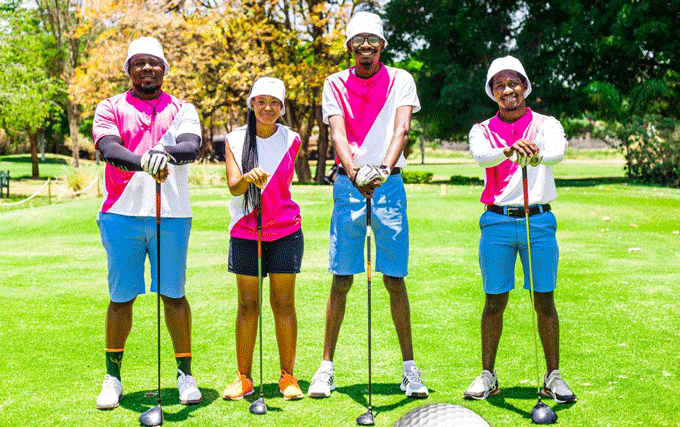 By Kennedy Nyavaya
The second edition of the annual National Arts Merit Awards (Nama) Golf Day, held on Friday at Royal Harare Gold Club, turned out to be a success that attracted a significant number of artistes, corporates and administrators in the creative sectors.
Organised by the National Arts Council of Zimbabwe (NACZ) and Jacaranda Culture and Media Corporation (JCMC), the event serves as a platform where artistes from various genres and disciplines get an opportunity to interact and market their works to potential investors or employers on the golf course.
It also worked as a precursor to the 2022 edition of the Namas to be held next year in February under the theme Zimbabwe and Beyond #amalevels.
Speaking on the sidelines of the event, Nama executive director Napoleon Nyanhi commended the collaborations between creatives and corporates outside the usual formal settings.
"I believe this platform allows for creatives to engage with business leaders and vice-versa and has the potential to build long lasting synergies beneficial for all, which may be difficult when artistes walk into boardrooms," said Nyanhi.
This year's event, sponsored by Old Mutual, Cimas, Nyaradzo Group, Amtec and Empire Tobacco among others, accommodated just under 100 players from the artistic and private sector in line with Covid-19 regulations.
Prizes like gas stoves and solar geysers were given to top players on the day who included music producer Russell "Russo" Chiradza who scooped third place for the second time, Mr L. Clever (second) and Richie Musambasi who won the gold.
Meanwhile, entries for the 20th Nama edition are currently open to artistes in different genres nationwide and are set to close on November 30.
"Artistes with work created and released between December 2019 to November 2021 can submit their work for consideration," reads a recent statement from the organisers who last year took a break from the competitive version of the awards to host an honorary legends form.
Related Topics