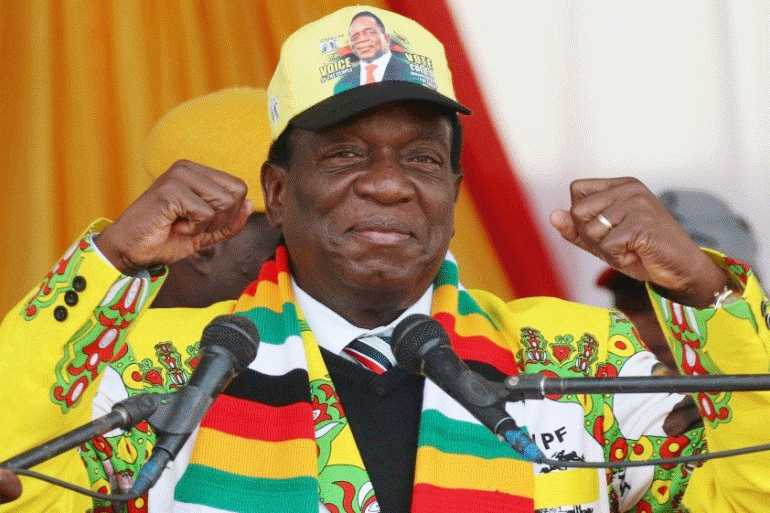 Last year President Emmerson Mnangagwa was forced to withdraw a controversial legal instrument that was meant to hide the Health and Child Care ministry's procurement processes after questions were raised about its legality.
At the time Mnangagwa sought to distance himself from the gazetting of General Notice 635 as his office claimed that it was done without his knowledge.
The notice declared that procurement of certain equipment and services by the Health ministry, which at the time was headed by Vice President Constantino Chiwena, were of national interest and must not be publicly disclosed.
It covered procurement of construction equipment and materials, biomedical and medical equipment, medicines and drugs (pharmaceuticals), vehicles, including ambulances, laboratory equipment and accessories.
The notice angered Zimbabweans who saw it as an attempt by the political elite to loot without any scrutiny and Mnangagwa's move to scrap it immediately won him plaudits as he was seen as being proactive in fighting corruption.
It is against this background that we found it perplexing that the president chose to impose similar regulations a year later and this time seeking to shield over 20 state-owned enterprises from public scrutiny.
Mnangagwa's law means that the companies under the sovereign wealth fund, Mutapa, will now be exempt from the Public Procurement and Disposal of Public Assets Act.
A fortnight ago, the government announced that it was substituting the Sovereign Wealth Fund of Zimbabwe with a new fund known as the Mutapa Investment Fund, which assumed ownership of a number of state firms.
In line with the regulations gazetted last week, state-owned companies such as Zesa, NRZ, TelOne, Kuvimba and Noczim will not have to go through the Procurement Regulatory Authority of Zimbabwe to pay for goods and services.
A number of the companies that are covered by the regulations have in the past been rocked by scandals that included abuse of funds and removing regulations that promote transparency in the procurement processes is clearly a license for people to steal with impunity.
What is even more worrying is that Mnangagwa is making these far reaching decisions without the involvement of Parliament.
Zimbabweans must not allow this absurdity to be perpetuated by taking an interest in how their resources are being managed.
Civil society and the opposition must begin to take measures to hold the government to account and seeking transparency around the Mutapa Investment Fund must be treated as a priority.
Related Topics