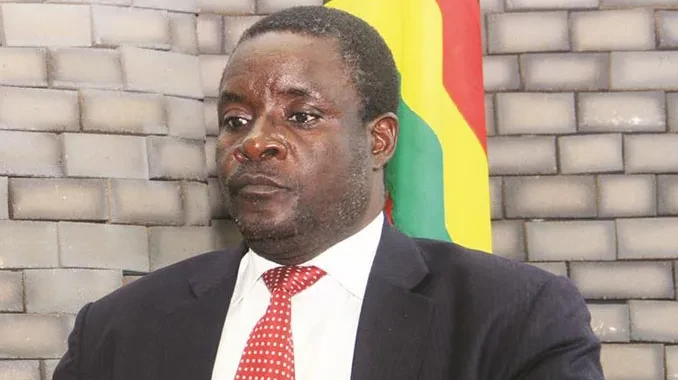 In a world where social media platforms wield unparalleled influence over public perception, and X (formerly known as Twitter) is considered the champions league of social media, the platform is where much pertinent conversations take place.
The role of X in shaping Zimbabwe's image in international relations cannot be overstated.
Some reckless statements by government officials on social media do not serve the best interest of Zimbabwe.
Tracking the history of George Charamba's social media activities and how he employs X as a tool for strategic communication, image projection, and even diplomatic maneuvering shows his bad attitude in international affairs.
Charamba is the current spokesperson for President Emmerson Mnangagwa, who won a disputed August 23 to 24 presidential election, a result that was immediately rejected by his main rival Nelson Chamisa.
He is also a columnist for the government-owned newspaper The Herald.
Charamba is known for his outspoken and often controversial comments, both in his tweets and in his columns.
Some Zimbabweans have expressed concern over Charamba's reckless use of social media.
This brings out a series of rhetorical questions: Does his use of X amplify Zimbabwe's voice in international discourse, or does it perpetuate Zim's international isolation caused by crude insults and hate speech?
How does it affect foreign policy and international collaborations?
Does he even care about what he says online? Well, the internet does not forget.
It can be so ironic and sad that the Zimbabwean government has been preaching about its re-engagement with international players, but watching the presidential mouthpiece attacking foreign players online leaves one with a sense that the authorities are shooting themselves on the foot.
International players are looking at the intricate analyses on the delicate interplay between Charamba's tweets, hashtags, and retweets and how they translate into real-world political capital and endorsements in diplomatic ties, or even international condemnation for Zimbabwe.
This is a timely and interesting topic as we are already witnessing a lot of digital diplomacy at play.
Charamba had his two previous X accounts under the names Jamwanda2 and Tinoedzazvimwe1 suspended after they were flagged for hate speech.
He was recently banned by X for a second time for allegedly issuing threats against the head of the Southern Africa Development Community (Sadc) election observer mission Nevers Mumba.
Charamba raged on X after the observers said August 23 to 24 polls fell below the regional and international standards for democratic elections.
But does he care? He resurrected as dhonzamusoro007 few hours later.
Only the choice of usernames can tell that Charamba is hardheaded, the image of Zimbabwe comes after his defensive realism nature.
His role as a digital diplomat should be watched not just on what is being communicated but also the impact it has on the global stage.
In recent years, Charamba has been criticised for his crude tweets and insults, which many believe have contributed to Zimbabwe's international isolation.
For example, in 2020, Charamba tweeted that the United States was "a rogue elephant" and that its sanctions on Zimbabwe were "illegal and immoral."
He also called the British ambassador to Zimbabwe "a clown" and "a buffoon."
Charamba's comments have been condemned by many, including members of the Zimbabwean government.
However, Charamba has continued to make controversial comments, and he has not been disciplined by the government.
His comments are seen by many as a reflection of the Zimbabwean government's attitude towards the West.
The government has accused the West of interfering in Zimbabwe's internal affairs and of trying to overthrow the government.
Charamba's comments have further damaged Zimbabwe's relationship with the West, and they have made it more difficult for Zimbabwe to attract foreign investment and aid.
It is also important to note that Charamba's comments have also damaged the country's reputation.
Zimbabwe is already seen as a country with a poor human rights record, and Charamba's comments have reinforced this perception.
Charamba's comments have also made it more difficult for Zimbabwe to attract tourists and businesses.
Overall, Charamba's crude tweets and insults have had a negative impact on Zimbabwe's international relations.
His comments have contributed to Zimbabwe's international isolation and have damaged the country's reputation.
As much as Zimbabwe is a sovereign state, Charamba's reckless statements on social media undermine Zimbabwe's efforts to forge a new chapter in its engagement with international partners.
*Evans Mathanda is a Multimedia journalist and development practitioner who writes in his own capacity. For feedback email: [email protected] or call 0719770038 and Twitter @EvansMathanda19
Related Topics