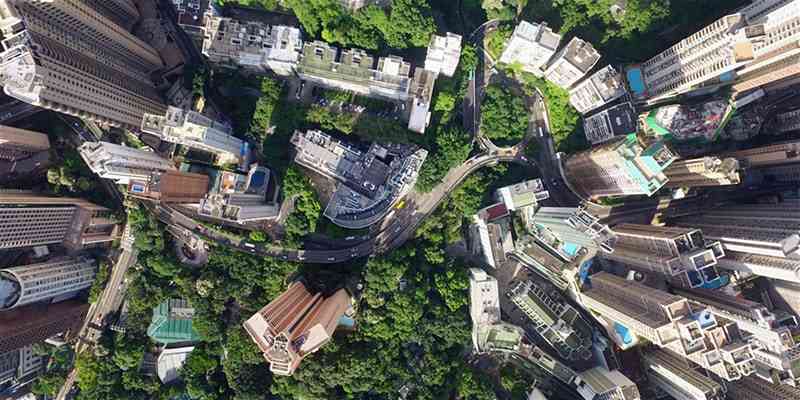 Inclusive cities support the urban population by creating more welcoming and intuitive places that help increase the quality of life and create a more positive experience of the built environment and public spaces for everyone.
People's daily functioning and well-being greatly depend on the quality and sustainability of the infrastructure they live and work in.
Such infrastructure is important for ensuring equal opportunities and easy access to public services for all the citizens, regardless of their abilities, gender, and age.
Inclusive cities address the needs of persons with disabilities (PWDs) ensuring equal access to all urban services.
Today, as a consequence of the the dynamic growth of Zimbabwe's major cities and towns' population, the scale of physical development, and the globalising world economy create new challenges for informal economy workers often face changing political, economic and social contexts as well as increasing competition for space.
Studies across the globe have shown that city inclusiveness is about promoting equity, about creating cities where all can participate in their social, economic and political dynamics.
Inclusiveness is crucial for effectively achieving sustainable urban development and economic emancipation.
According to UN-Habitat (2018) guidelines, urban planning and design ensures sustainable urban growth, efficiency and equity through consultation with all relevant sectors and actors.
Informal economy workers play a vital role in the urban economy by creating jobs, generating revenue, providing flexible links in economic supply chains, giving vitality to urban streets, and providing affordable goods at convenient locations and settings.
Yet, informal economy workers have been accused of exacerbating congestion at busy sites, for instance in the central business districts (CBDs) and natural markets where competition for space is dire and all this as a result of the lack of decent trading facilities and modern infrastructure.
This contribution explores how inclusive urban designing and planning can be leveraged towards effective integration of the urban informal economy workers into city planning and designing.
The contribution espouses a 'rights-based approach' to development, based on the right-to-the-city paradigm which argues for the rights of all urban inhabitants to access the benefits of urban life, including informal economy workers.
In Zimbabwe, there continues to be sharp increase and expansion in the number of people that are working in the informal economy.
However, despite its expansion and contribution to national gross domestic product (GDP) and employment creation there is a lack of recognition of informal economy workers as shown by the non-existence of responsive policies to the needs of informal economy workers at both national and regional levels.
This has partly been attributed to lack of proper organisation within the sector, thus encumbering on meaningful engagement with solution holders at all levels.
Running battles between the law enforcement agencies and informal economy workers are testimony to the endless conflicts between the local authorities and Informal economy workers.
Harare as the capital city of Zimbabwe is facing a plethora of challenges which replicate the current economic, political and social context.
The effects of increased urbanisation have been, and continues to be, a fundamental change in the socio-economic environment of human activities, through new forms of employment, economic activity and lifestyle.
Surveys conducted by the Vendors Initiative for Social and Economic Transformation (Viset) in 2017 and DRI in 2015 established that the informal economy has become ingrained in the urban development matrix of Zimbabwe's major cities and towns, although it continues to experience all sorts of challenges.
Informal economy activities in Harare for instance have not been incorporated adequately in the land-use framework of the city.
To that end, traders craft from insecure and sometimes politically contested spaces. In most cases the trading spaces utilised by informal economy workers lack adequate ancillary infrastructure, and are often inadequate to accommodate the ever-increasing demand.
The urban poor worldwide are budging to a general problem of low welfare and income inequality (UN-HABITAT, 2014).
The day-to-day reality in African cities points to the need for urban planning and management systems to focus more on the contemporary and adaptive challenges such as informality, especially considering the mismatch between spatial planning and infrastructure planning.
Watson 2014 posits that, the current context in African cities highlights the relevance of collaborative planning, that is, collaboration between residents, civil society, planners as well as political representatives.
This is crucial in the development of African cities.
Recommendations/What needs to be done
With the foregoing facts, evidence and observation, this opinion contribution makes the following recommends the from a technical point of view, to ensure inclusivity in cities planning and designing
There is need to expedite the upgrading of existing neighbourhood markets into smart neighbourhood markets with all ancillary utilities.
These include toilets, clean water, solar-powered lights, storage facilities, and dual-separation at source bins to encourage proper waste management at trading sites.
More so, the markets must be accessible to all people, including those with disability. It is refreshing to note that, the recently launched Harare City Council SMEs policy recognising the importance of markets decentralisation and decongestion of central business districts.
We expect other municipalities to embrace the same as a way of organising the informal economy
It is also important for local authorities to support the development of incidental spaces with the potential to attract customers.
These are idle spaces identified through community-led design, which can then be developed and managed by the informal economy workers through their associations and other development players within the informal economy ecosystem.
This requires greater collaboration between the Local Authority, informal economy associations, residents, civil society as well as the private sector.
Furthermore, there is an urgent need to review of municipal policies and bi-laws such that they incorporate the ever-growing urban informal economy into the current city local plans.
This implies a more generous provision of smart trading stalls in natural markets, that is, places with particular potential for informal trading because of its pedestrian flow.
Government support through enterprise trainings, development of new markets and provision of affordable loans. This entails proper organisation of the informal traders to enable effective consolidation of their activities for scale-up.
Ensuring accessibility of existing informal trading facilities and services as well as introducing inclusive services and environments will contribute to the inclusion of PWDs, the elderly, women, and children in society.
These developments will allow them to exercise their fundamental human rights, providing access to equal opportunities and participation for all.
An inclusive environment is the first step toward fulfilling the rights of PWDs to participate in all areas of community life.
One way to help achieve this is by introducing universal design standards.
According to a report by the United Kingdom's Department for International Development, inclusive design of the built environment through universal design is one of the six priority areas for infrastructure development that is inclusive of PWDs
Inclusive environments embrace diversity and flexibility, understanding that everyone has different needs, and those needs are constantly changing.
The way in which an inclusively designed built environment can embrace and celebrate different cultures has huge potential for growing an inclusive informal economy, which is employing over 95% of the active labour force in Zimbabwe.
* Samuel Wadzai is an informal economy analyst and VISET executive director. He writes here in his personal capacity.
These weekly articles published i are coordinated by Lovemore Kadenge, an independent consultant, managing consultant of Zawale Consultants (Private) Limited, past president of the Zimbabwe Economics Society and past president of the Chartered Governance & Accountancy Institute. – [email protected] or mobile no +263 772 382 852
Related Topics