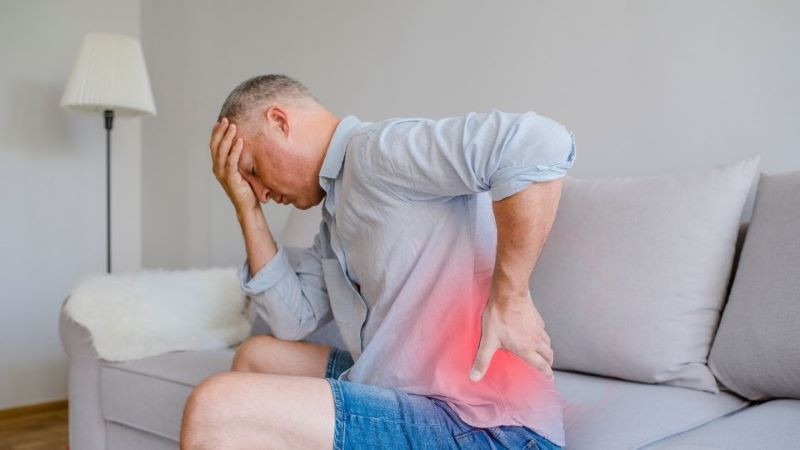 As discussed in previous articles, mental health is defined as a state of well-being in which an individual realises his or her own potential, can cope with the normal stresses of life, can work productively and fruitfully, and is able to make a meaningful contribution to their community.
Chronic pain is one of the leading causes of disability, affecting quality of life, functionality and ability to work and be productive.
Pain is one of the main reasons people seek out medical help. Chronic pain can result from a variety of conditions including:
Trauma and injury
Nerve damage
Joint pain and arthritis
Fibromyalgia
Chronic fatigue syndrome
Headaches and migraines
Irritable bowel syndrome
Menstruation related pain including dysmenorrhea and endometriosis
Chronic skin conditions such as eczema
Consider the following:
Have you experienced physical pain almost every day for the last three months or more?
Are you struggling to function at home, work or school due to pain?
Do you feel misunderstood with regards to chronic pain?
Are your relationships strained due to your challenges with pain?
Do you feel stressed, anxious, helpless and hopeless about the pain?
Have you started to resort to alcohol or substances to try and deal with the pain?
What is the impact of chronic pain on mental health?
Chronic pain can have a detrimental effect on physical, emotional, relational, occupational and social wellbeing.
Chronic pain causes changes in brain chemistry and function. People experiencing chronic pain have a higher risk of developing unhealthy stress; anxiety; poor sleep, helplessness, hopelessness, depression and suicidal thoughts as well as alcohol and substance use problems.
Chronic pain can result in paralysing fear; fear of making the pain worse, fear of disability from the pain, fear of never being able to recover and regain full functionality.
Pain is often an invisible yet very real symptom and this can lead to the pain being minimised and downplayed and the person experiencing the pain feeling marginalised, isolated and stigmatised.
This can severely affect access to appropriate care. Chronic pain often leads to decreased functionality, disability and limitations at home, school or work.
Chronic pain has financial implications due to frequent medical visits and interventions and this can exacerbate stress and anxiety. Chronic pain can strain relationships.
How do mental health conditions affect chronic pain?
n Depression: depression reduces pain tolerance and can exacerbate chronic pain. Depression reduces our ability to self-regulate and self soothe and this makes management of pain more difficult
n Anxiety: stress and anxiety can cause muscle tension and this can significantly worsen chronic pain. Fear and worry about the pain can magnify the pain and give a sense of helplessness over the pain
n Post-traumatic stress disorder (PTSD): trauma is a common cause of injuries that eventually result in chronic pain and those experiencing chronic pain from traumatic injury may also be experiencing emotional trauma and PTSD
n Alcohol and substance use: chronic pain may result in self-medication with alcohol and substances as a maladaptive way of coping. Sadly, someone who is experiencing chronic pain as well as having challenges with alcohol and substance misuse may face a double stigma as both conditions are often stigmatized
n Psychosis: people with psychotic mental health conditions who experience pain are often misunderstood. The label of having psychosis often excludes those with chronic pain from accessing appropriate care and are often underdiagnosed and inappropriately managed concerning their physical health care
Mental wellbeing interventions for chronic pain
The mind and the body are not separate entities. The best approach to manage chronic pain is to address both physical and mental health needs.
Be careful how you think. Chronic pain is often a trigger a toxic cycle of negative thoughts about oneself, other people and your own future leading to negative emotions and negative, maladaptive behaviours in reaction to the pain. Becoming aware of and managing our thoughts can help manage stress and can help in pain reduction.
Be mindful about the people around you and preserve your relationships. When we are in pain we may not be tolerant or thoughtful of others and this can undermine our support system. Being mindful and careful about the people who love and care for us will go a long way in building strong relationships that are a key part of recovery.
Breathe. Deep breathing and muscle relation techniques can help in self-soothing and emotional self-regulation which can help with pain management.
Gentle consistent exercise. Movement can be therapeutic and low intensity exercise can help boost our mood and help with pain management.
Sleep. Practice good sleep hygiene to aid in getting adequate sleep. Poor sleep can make us irritable and can reduce our pain tolerance and resilience.
Strive to be present in the moment. Continue to work towards your dreams and goals even while battling chronic pain. Remain hopeful. Hope is preserves our mental health.
Reach out for help for depression, anxiety, stress, alcohol and substance use problems as these can exacerbate chronic pain.
If you think that you or someone that you know maybe struggling with mental health challenge, please contact your nearest health care provider and get help.
Dr. Chido Rwafa-Madzvamutse is a consultant psychiatrist. Feedback on WhatsApp: +263714987729
Related Topics