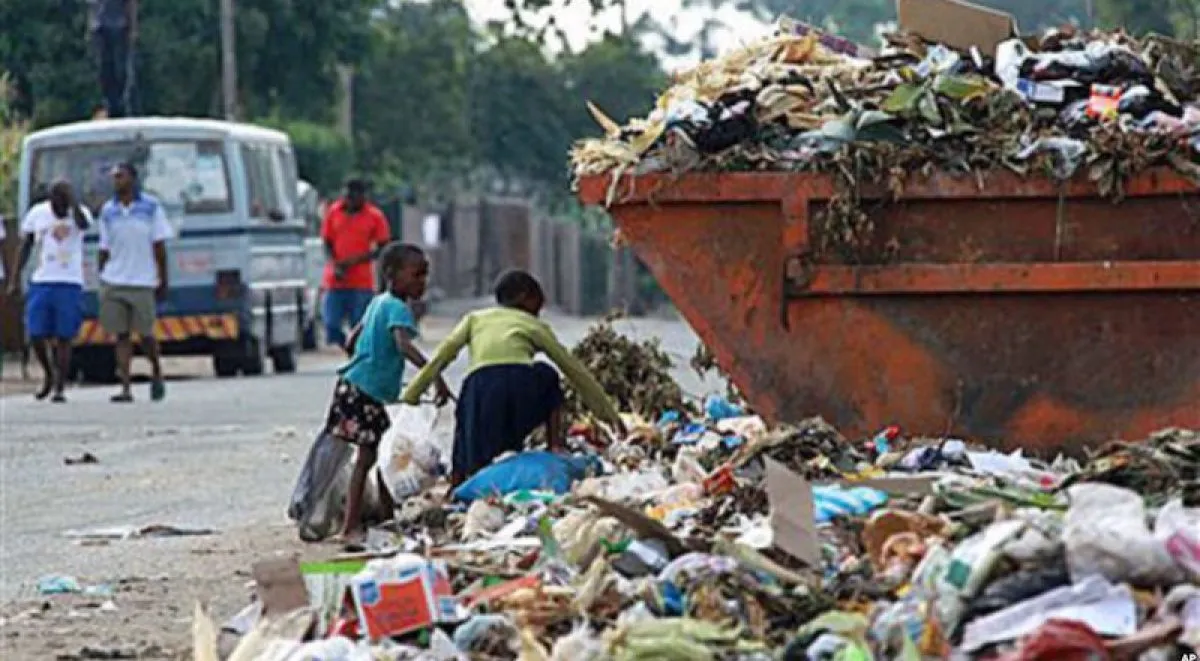 Last month, President Emmerson Mnangagwa through Statutory Instrument (SI) 140 of 2023, the Civil Protection (Declaration of State of Disaster: Emergency Solid Waste Management Harare Metropolitan Province) Notice, 2023, declared a state of disaster in the Harare Metropolitan Province in terms of Section 27 of the Civil Protection Act [Chapter 10:06].
The SI was clear that the government had noted with concern that the Harare Metropolitan province lacked cleanliness due to litter and waste dumps, burning of garbage, indiscriminate illegal dumping of solid waste, and littering in business and residential areas.
The state of emergency was declared after a realisation that the province had failed to manage the situation, probably owing to lack of capacity to invest in waste management infrastructure, equipment, and human resources, as well as their inefficient collection practices and lack of environmental control systems.
The declaration shows commitment from the highest office to arrest the situation and ensure that the right to a clean, safe, and healthy environment is protected. The declaration means more resources can be channelled from the government to effectively respond to and manage the situation.
The Urban Councils Act [Chapter 29:15] is clear that local authorities have a legal obligation to provide services, including basic services such as clean water, waste management, and sanitation services. In order to perform such functions, the Act empowers Harare City Council to fix and collect rates and taxes. Despite residents paying as such, they have not been getting services.
Even though waste management is a nagging problem in Harare, it is not a new one; it has persisted over the years. That said, the Harare waste management problem is not insurmountable. The solution lies in the adoption of the public value concept.
Waste management is a catalyst for economic development. It involves the collection, transportation, treatment, and disposal of waste materials generated by human activities. Effective waste management is crucial in protecting public health, preserving the environment, and promoting sustainable development.
Public value theory is a concept that originated in the field of public administration and has gained prominence in recent years. It is a framework that seeks to understand and evaluate the value created by public organizations and policies for society as a whole. Public value theory emphasizes the importance of considering the broader societal impact of public actions and decisions, beyond just economic considerations.
At its core, public value theory posits that Harare City Council as a public organization exists to create value for its residents, rather than focusing on their own internal goals or objectives. It recognizes that local authorities have a role to play in economic development and should be accountable for their actions or lack of. The theory argues that public organizations should strive to create public value by addressing societal needs, solving problems, and improving the overall well-being of citizens.
Public value theory encompasses several key principles and concepts. One central idea is that public value is multidimensional and cannot be reduced to a single metric or indicator. Instead, it encompasses a range of factors such as social equity, citizen participation, sustainability, and economic prosperity. Public value is created when these dimensions are effectively balanced and optimised.
Another important aspect of public value theory is the notion of legitimacy. Public organisations derive their authority from the public they serve, and their actions should align with the expectations of citizens. In this case, legitimacy is crucial for Harare City Council to maintain trust and support from citizens. Public organisations are obliged to engage in transparent decision-making processes, involve citizens in policy formulation, and be responsive to their needs and preferences. This also means accounting to rates that they receive from residents.
The public value concept recognises that local authorities should consider social, economic, and environmental dimensions in their waste management approaches. This means adopting a comprehensive approach that addresses not only the collection and disposal of waste, but also focuses on recycling and sustainable waste management practices. Harare's partnerships with Geo Pomona are mooted under this principle. By putting into considering these dimensions, waste management strategies can create value for the public while minimising negative environmental impacts.
Furthermore, the public value concept emphasises the need for collaborations and partnerships between like-minded actors. This is after a realisation that local authorities sometimes face complex challenges that might require collective action and cooperation between government agencies, non-profits, private sector organisations and citizens. By working together, these actors can leverage their resources, expertise, and networks to create more significant public value. For example, Harare City Council's partnership with Clean City was not supposed to be left to die. Such partnerships can be game changers as they offer scalable and sustainable waste management solutions to Harare.
Public value theory has practical implications for public management. It suggests that traditional performance measures, such as cost-effectiveness or efficiency, should be complemented with broader measures of public value. This requires a shift in mindset and the adoption of new public management frameworks that answer societal challenges. Additionally, public organizations are required to engage all citizens and stakeholders to understand their needs and aspirations better.
Another important element of the public value concept in relation to waste management is performance measurement. To assess the public value created by waste management activities, Harare City Council should establish appropriate performance indicators and measurement frameworks. These indicators should include among others environmental outcomes (for example, reduction in greenhouse gas emissions), social outcomes (for example, improved public health), economic outcomes (cost-effectiveness), and governance outcomes (residents' satisfaction). By clearly measuring and monitoring these indicators, the Harare City Council can easily identify areas for improvement and make informed decisions.
*Cliff Chiduku is a communications, public policy and governance expert with interests in agriculture, climate change and environmental issues. He writes in his personal capacity. Feedback: [email protected] or Call/App +263775716517.
Related Topics