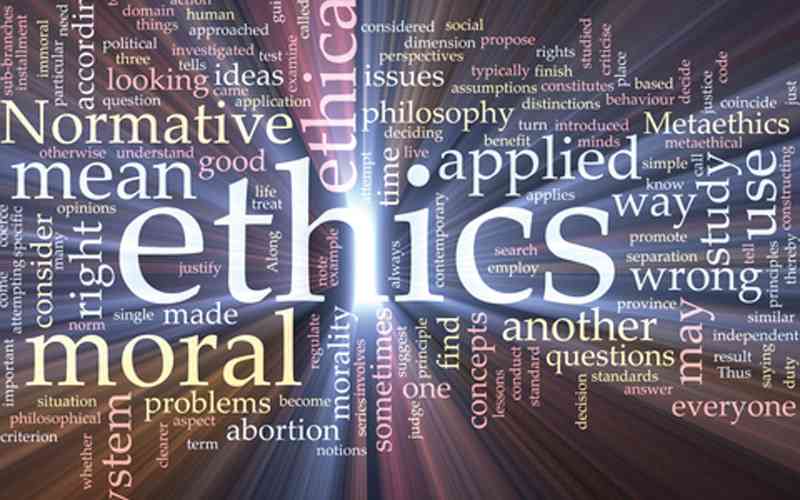 Writing in the influential Forbes magazine, Warren H Cohn, a member of Forbes Business Council says that public relations (PR) professionals are like shoemakers without shoes: Sometimes, the PR industry itself requires PR, as many people do not understand what PR truly is, frequently associating it with negativity and damage control.
While crisis management is one aspect of public relations, the discipline has a considerably larger intrinsic value to companies and communities. Public relations can also be used as a constructive tool for raising awareness of worthy issues. Contrary to popular perceptions of public relations specialists as "spin doctors," honesty and ethical practice are vital to the PR sector.
Integrity is fundamental to the PR industry and it depends on trust and relationships with media professionals and other stakeholders to build trust and relationships with target audiences. Openness, loyalty, fair-mindedness, and respect, being some of the other key values that make up ethics in PR.
Ethics has everything to do with management because unethical business practices involve the tacit or explicit cooperation of others and reflect the values, attitudes, beliefs, language, and behavioural patterns that define an organisation's culture.
As we move further into the 21st century, it is more important than ever for PR professionals to adhere to a strict code of ethics. With the growth of social media and the 24-hour news cycle, the line between what is private and what is public has become blurred. To maintain the trust of the public, PR professionals must rise above the noise and act ethically and responsibly.
We cannot understate the importance of ethics in PR. We live in a time where the public's trust in institutions is at an all-time low. PR professionals must do everything they can assist organisations in acting ethically and responsibly in their operations.
In recent years, several high-profile public relations scandals have brought ethics to the forefront of the industry. From the Cambridge Analytica scandal to the Bell Pottinger debacle and subsequent implosion, these scandals have shown the importance of ethical practice in the industry. In those cases, unethical behaviours were a factor in the mishandling of customer data and failure to adhere to industry-standard privacy and security practices, as well as misrepresentation and outright skulduggery.
UK-based PR company, Bell Pottinger, founded in 1987, was known for its work with controversial clients, including the Saudi Arabian government and the Pinochet Foundation. In 2017, Bell Pottinger became embroiled in a scandal involving its work for the Gupta family, a wealthy Indian family with close ties to South African President Jacob Zuma.
The company was accused of running a racially divisive campaign on behalf of the Guptas, which included creating fake social media accounts and promoting conspiracy theories about white monopoly capital. The scandal led to widespread protests and calls for the boycott of Bell Pottinger. In September 2017, the company went into administration and ceased trading.
In 2019, United States headquartered PR firm Edelman found itself in a pickle. It was revealed that Edelman had been working with fossil fuel companies to promote climate change denial. This led to protests and calls for the company to end its relationship with these clients. Despite these controversies, Edelman remains one of the largest PR firms in the world.
In the wake of these and other scandals, some argue that unethical behaviour is at the very core of many organisations' PR efforts.
The ethical lapses that have occurred in recent years have led to a widespread crisis of trust between the public and institutions. Organisations that once had a good relationship with their stakeholders have seen that trust erode because of their unethical behaviours. This crisis of trust has had a direct impact on the public relations profession, as PR professionals are now tasked with rebuilding public trust in organisations and institutions.
The first step in rebuilding this trust is to ensure that all PR professionals adhere to a strict code of ethics. Organisations such as the Chartered Institute of Public Relations (CIPR) have developed a Code of Ethics that outlines the ethical principles that PR professionals should follow. These principles are based on honesty, fairness, respect, and responsibility and provide a framework for ethical decision-making. These principles guide PR professionals in their work, from their interactions with clients to their work with the media.
The Code of Ethics also encourages PR professionals to adhere to the highest standards of professional practice. This includes engaging in a transparent dialogue between the organisation and the stakeholder. The code also instructs PR professionals to respect cultural, economic, and social diversity in their work. It also encourages PR professionals to conduct their work in a way that is transparent to the public.
The ethical principles outlined in the Code of Ethics provide a solid foundation for PR professionals to decide based on the best interests of their clients and the public. In addition, we should consider these principles when developing communication strategies and choosing tactics for the organisation's public relations efforts. PR professionals should strive to maintain an ethical practice that not only serves the client's interests but which also reflects positively on the organisation and its stakeholders.
Social media has changed how PR professionals do their work. It is now easier than ever for PR professionals to reach a wide audience, while also allowing them to engage with stakeholders. However, this ease of access has come with its own set of ethical challenges. Social media platforms have become a breeding ground for misinformation and fake news, and PR professionals must ensure that they abide by the ethical principles when using social media.
The challenge of using social media responsibly and ethically is acute for PR professionals. They must understand the ethical implications of their actions and take responsibility for their words and actions. As technology continues to advance, PR professionals must remain vigilant in ensuring that their social media efforts to comply with ethical considerations.
The consequences of unethical public relations practices can be severe. Most times, the integrity of the organisation or institution is called into question, which can have lasting implications for public trust. This can lead to a PR crisis, which can be costly and time-consuming to rectify.
Unethical PR practices can lead to legal repercussions, as we can see them as a violation of consumer trust. Unethical practices can lead to professional repercussions for the PR practitioner. Depending on the severity of the ethical breach, PR institutions may impose disciplinary action on the practitioner, including revocation of their membership or suspension of their credentials. In extreme cases, PR professionals may even face legal sanctions for their actions.
In today's "post-truth era", where misinformation (fake news), disinformation, propaganda, and deep fakes are everyday concerns, ethics are paramount to earning trust in PR. Trust is one of the most valuable assets communicators have but also the easiest asset to lose. Therefore PR professionals need to remain honest and abide by strict moral standards while adhering to their code of ethics. Good PR is good news. By practising honesty and transparency in their work ethic, PR professionals can accomplish far more for clients and the public while changing their reputation as "spin doctors".
Lenox Mhlanga is a strategic communication consultant with over 22 years of experience working with high-profile organisations such as the World Bank and blue chip clients in Zimbabwe and the region. He is available for counsel, training and mentorship on mobile at +263 772 400 656 and by Email: [email protected]
Related Topics