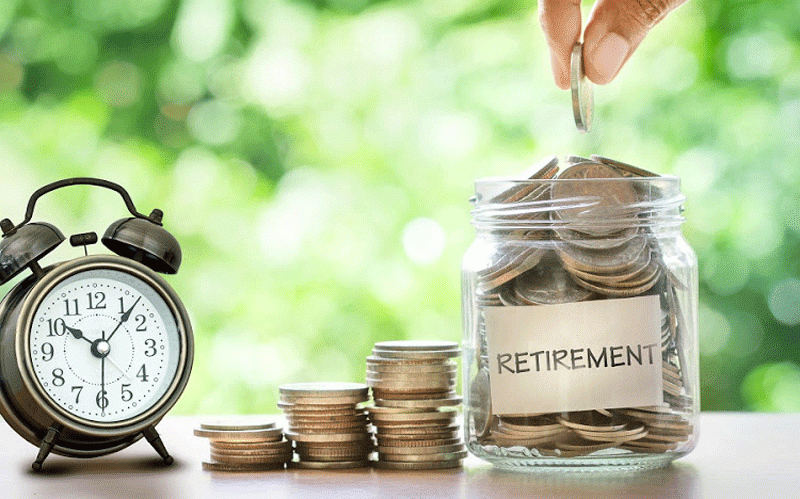 The insurance and pensions industry contributes to economic growth through investing in equities, the money market, and infrastructure development projects as well as in the real estate sector.
However, because of high levels of inflation, economic agents have lost confidence in investing in the pensions and insurance industry.
Thus, measures to restore confidence in the sector need to be put in place for it to continue to operate efficiently.
The measures can be implemented by the industry players, government, and Insurance and Pensions Commission.
Asset separation
For a very long time, the industry has not been fully complying with section 29 of the Insurance Act and section 16 of the Pension and Provident Funds Act, which require insurance companies to separate policyholders' and shareholders' assets.
As such, assets belonging to policyholders were pooled together with those belonging to shareholders, making it difficult to objectively attribute returns on those assets between shareholders and policyholders.
The asset separation exercise, therefore, ensures full compliance with the provisions of the law requiring that the assets belonging to policyholders are uniquely and distinctly identified from those belonging to shareholders.
In addition, an asset separation exercise also identifies assets that may have been misappropriated from policyholders to shareholders of life insurance companies for distribution to their rightful owners.
This will reduce incidences where assets belonging to policyholders are unjustifiably used for the benefit of shareholders.
Thus, the conclusion of the asset separation exercise restores confidence in the industry since it ensures transparency, fairness, and equity between policyholders and shareholders.
2009 Compensation for loss of value
The compensation process ensures that prejudiced members of insurance policies and pension funds get reasonable benefits, while simultaneously maintaining stability and confidence in the industry.
As recommended by the Justice Smith Commission of Inquiry, 2009 compensation facilitate the restoration of public confidence in the insurance and pensions industry, which had been dented by the perceived lack of transparency and fairness in the management of insurance and pension-related assets and liabilities, before, during and after the conversion process.
Implementation of the Guidance Paper
The 2019 currency reforms triggered a rise in the inflation rate and instability in the exchange rate that has produced extraordinary gains, referred to as "Revaluation Gains".
Hence, a guideline for the insurance and pension industry on adjusting insurance and pension values in response to currency reforms and minimising the possibility of transfer of value between policyholders or members of pension funds from different generations was developed.
The implementation of the guidance paper ensures that policyholders and pension fund members get a fair and equitable share of the revaluation gains that arose because of the 2019 currency reforms i.e. a fair share of the assets backing their liabilities.
This entails greater transparency and timely communication by their insurers and pension funds regarding their adjusted benefits.
Therefore, more efforts should be directed toward the continuous implementation of the Guidance Paper to ensure that all regulated entities continue to comply with its provisions.
Full disclosure of product information
Securing public confidence and trust calls for full disclosure of product features and honesty on the terms and conditions of the policy, especially at the initial stage or at the point of sale.
There is the need to refrain from unethical selling practices such as disclosing only favourable terms that would inappropriately influence a customer's decision to purchase insurance.
Providing incomplete information to influence purchases is unacceptable and must be discouraged especially from top management. Full disclosure would help improve policyholders' confidence in the insurance industry.
The Insurance and Pensions Commission developed the Treating Customers Fairly Framework, which sets principles and rules on how insurance and pension service providers can achieve fair outcomes for their customers throughout the product life cycles.
Section 6.2.2 of the Treating Customers Fairly Framework requires regulated entities to avoid mis-selling products, for the sake of getting a premium or contributions and ensure that the marketing literature is very clear and not misleading to the target market.
Furthermore, insurance companies should deliver as per their contract agreements to build trust because most customers perceive them as entities that do not live up to their promises when an incident of a covered policy occurs.
Insurance and pensions education
Insurance and Pension education programmes for consumers should be intensified by both the regulator and regulated entities in the industry.
The Insurance and Pensions Commission is complementing industry efforts on consumer education by regularly publishing a consumer education newsletter.
The newsletter covers areas relating to pension value preservation methods, an update on ongoing confidence restoration projects, unclaimed benefits, policyholders' pensions, and insurance rights among others.
The scope of the newsletter can be expanded to cover areas such as product features, risks, and procedures for claims.
The insurance and pensions commission is also disseminating insurance and pension information through various social media platforms and doing road shows in various provinces.
However, to enhance the efforts, the Commission is considering the development of a group that further coordinates efforts between IPEC and the insurance industry to promote insurance awareness and consumer protection in Zimbabwe.
Complaints handling
Complaints handling requires that services be provided with empathy, fast recovery, and effective communication with the customers. Complaints can offer an opportunity to correct immediate problems and restore goodwill.
In addition, it provides constructive ideas for improving services adapting market practices, upgrading services, and modifying communication processes.
However, management must be committed to the process and successful complaint resolution and the optimum use of complaints as a management tool.
To effectively handle complaints from the customer, the service provider needs therefore to focus on that particular customer problem to come out with the best and most appropriate solution to keep him/her satisfied.
The Insurance and Pensions Commission has complaints handling unit that receive and handles complaints lodged against regulated entities.
The complaints handling timeframe for the Commission is seven working days for non-complex complaints and 30 days for complex complaints.
The regulator also uses feedback as an indicator of performance against its service standards, which helps to improve service delivery.
Keeping pace with evolving expectations of consumers
The economy of Zimbabwe is largely informal with about 88% of the workers employed in the informal sector (ZimStat, 2022).
Thus, insurers should focus on designing insurance and pension products to cater to the needs of individuals in the informal sector to enhance performance.
The consumers in the informal sector require weather-based index products to target farmers especially those in communal areas, and individual pension policies for artisanal miners who have no guaranteed source of income (IPEC survey, 2022).
In addition, insurers can increase customer satisfaction through communication with customers throughout the product life cycle.
Improving customer experience
Insurance companies and pension funds should improve the quality of their service to create a positive customer experience during and after the interaction with the service offered.
Policyholders highly value seeing their service expectations exceeded when they obtain excellent perceived quality and utility satisfaction is a fundamental objective in the company's strategy because of its considerable impact on the customer's trust in the company, on repeat purchases of products and services on repeated use of the channel, and on recommendations to third parties.
*Ronald Zvendiya is an independent policy analyst. Contact details: [email protected],
These weekly articles are coordinated by Lovemore Kadenge, an independent consultant, managing consultant at Zawale Consultants (Private) Limited, past president of the Zimbabwe Economics Society and past president of the Chartered Governance & Accountancy Institute in Zimbabwe. Email - [email protected] and mobile No.+263 772 382 852.
Related Topics