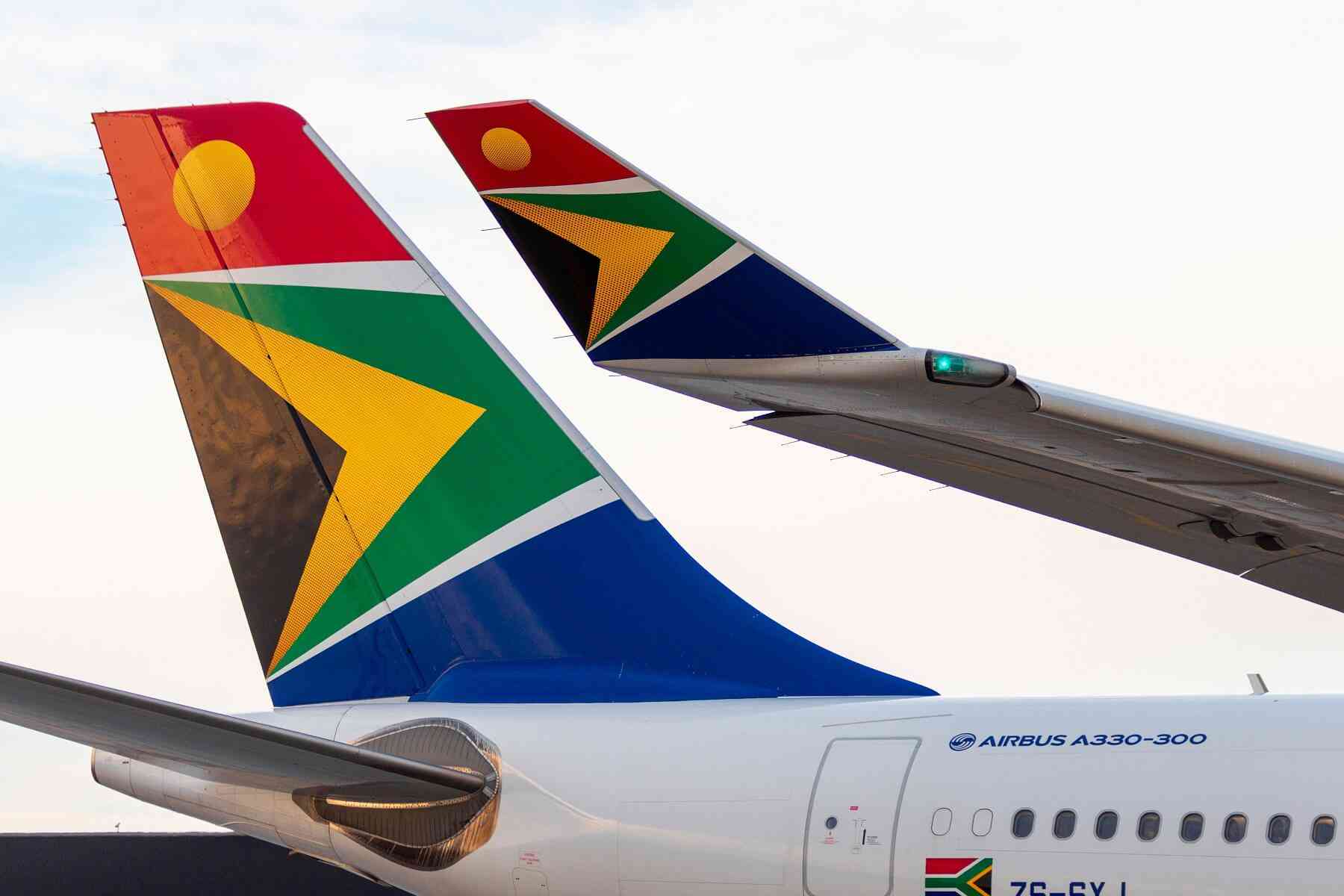 In Afro-English, grandmas tell their teenage scions, usually boys, not "to go out there and do stupidest things".
The Zimbabwe government has only one competitor in this regard, South Africa.
At the time of their independence (1994) South Africa boasted of the best airline in Africa, a competitor to the emerging Ethiopian Airlines, with 135 planes in its name.
Immediately, it started appointing "girlfriends" to its administration and chair of the board. The airline became a house of fashion.
Computer training was ignored and when I visited in 2014 for my research, I could hardly find a black pilot two decades after independence.
But worse was to come. In 2002, while Thabo Mbeki was president, the government went into an arms deal with the European Union.
Now please reader, hold your breath. This is where all their problems started.
They bought two submarines, 17 fighter jets, and several other high-tech "fighting equipment".
At the same time, they were persuaded by the US and the European Union to divest from their coal- generating power stations in favour of "green energy" for which they would receive US grants.
Prior, in 1997, then president Nelson Mandela had received a report from Eskom (Electricity Commission) saying that the influx of "new energy users" required new power stations by 2010.
It was from the arms deal that all the corruption scandals originated.
Now please don't laugh. They did not have a single black air pilot. They did not have a single sea captain, let alone a super submarine captain.
The submarines were supposed "to be positioned to fight Russia".
The bill was US$4.5 billion dollars, which they are still paying today.
Do I need to tell our readers that the submarines are in cold storage?
Of the 17 fighter jets, only two are flying. Please don't ask me where the other 15 are. About the South African Airways, of the once proud 135 fleet less than 10 are flying.
After bankruptcy, it released 51% of its shares to a "connected group called Takatso for US$200 million".
By running the airline to the ground, the globalists achieved their aim, selling it for a song, a national sovereign enterprise, after pouring tax payer money into it, to private equity nameless moguls.
Similar sale-outs are happening at Escom and Transnet (Railways).
If this is not the "stupidest" thing, I do not know what is. These institutions were set up by the colonials to serve national purpose; transport goods cheaply, provide secure jobs to Boer children who could not make it in the English speaking world, and support national goals.
The result is that since 2002, South African incomes have been eroded by devaluation of the rand.
While in 2002, South African incomes were at par with those of Turkey (US$12 000 per annum), and the Rand weighed in at US$1 to R10, incomes have been downgraded to half the figure by mere devaluation.
The rand today sells at US$1 to R19.
Unemployment has been steadily rising, from 20% to 50% since 2002.
This has given rise to the Economic Freedom Fighters, whose supporters are absolutely in a desperate economic situation, unemployable, irredeemable, incorrigible hangers-outs in the townships without hope, even of going to heaven.
But there is more. Four years ago, South Africans were persuaded through the use of "mafioso money" to replace Jacob Zuma and replace him with one Cyril Ramaphosa, a godfather of the mafioso.
The mafioso story is that a year ago, Ramaphosa's household staff talked too much and a gang of bad guys realised that Ramaphosa was keeping large sums of ill-gotten money under his bed.
When the R3 million disappeared, Ramaphosa engaged his mafioso to hunt the thieves in Namibia, causing the death of one male factor.
Ramaphosa has turned out to be useless to himself, his European handlers who financed his campaign and to the black youths in the townships who have lost all hope of normal employment.
Now, perhaps the most "stupidest" thing of all time is to forget his European and US handlers.
Last week, he invited the Russians to a joint military exercise which made the US mighty angry.
If this was not enough, he refused to support US sanctions against Russia, as indeed did other African countries, thus showing some spine to the bullying Americans.
I have seen weak leaders, Nicaragua's Emmanuel Noriega and Iraq's Saddam Hussein point their middle fingers at their masters, the US only to be shamefully disowned and overthrown.
The wheel has been set in motion in South Africa and my information is that the US puppet masters have already chosen a replacement for Cyril Ramaphosa.
A globalist is a very bad person because he siphons sovereign wealth and deposits it in London and New York banks.
But if the globalist is one of your own, he brings the world's financial resources home.
Imagine that Masiyiwa charges a dollar per month in royalty fees to 10 million users of his Econet services from all over the world, as does Bill Gates of Microsoft.
For Gates, royalties go to Microsoft House in Seattle, US. For Masiyiwa, all these royalties should end up at Higher Life Foundation in Harare.
It will cost the government nothing to send an honorary guard unit from the airport when Masiyiwa visits his grandmother's home in Mhondoro.
Zimbabwe has treated its own geniuses like "dirt" as Americans put it.
My information is that Masiyiwa wanted to build his HQ in Harare, but the stupid Zimra wanted to "scheme" his investment even before he started building.
To cut a long story short, I have included in this story Masiyiwa's new HQ in Nairobi, Kenya.
Imagine if Higher Life Foundation had its offices in Harare. Imagine the employment Econet's royalties would provide; but above all the national pride that his enterprises will provide exceed all the accolades the angels in heaven can provide. I rest my case.
These globalists should be shot on sight. - Assisted by Tendai Mbofana
Ken Mufuka is a Zimbabwean patriot. He writes from the US.
Related Topics