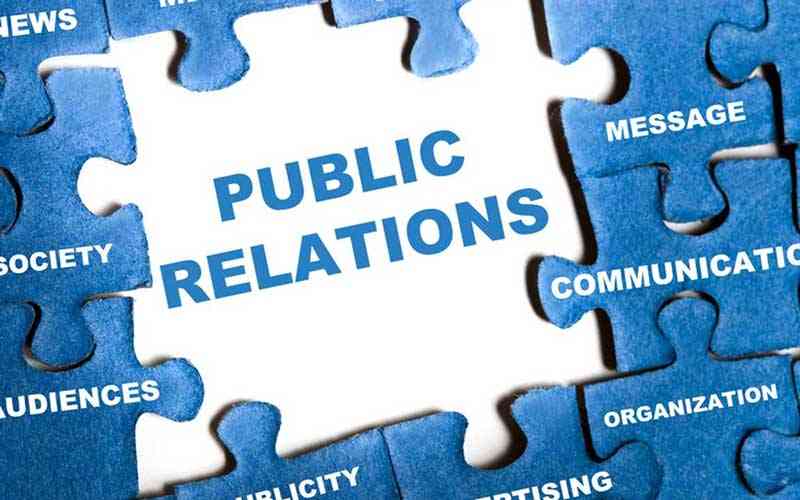 This week we are going back to the basics of public relations (PR). Creating a strategy for your PR initiatives can be daunting, especially when you want to gain support from top management. It's important to create a comprehensive and well-thought-out plan that will clearly explain your goals and objectives and show how they will benefit the organisation.
In this article, we will explain how one can craft a PR strategy that will earn executive support for your 2023 programmes or activities. We'll look at how to identify key stakeholders, create a budget, and communicate the strategy effectively.
Assess the current landscape
In public relations strategy, the environment determines everything. Before you can start building an effective 2023 public relations plan, you need to assess the current landscape. This is called environmental scanning. It includes researching current communication trends and gauging public sentiment about your brand or organisation.
Analysing your competitors' communication practices can also help inform your decision-making process and provide a benchmark for your own strategy. In addition, monitoring what journalists and influencers are saying about your industry will give you further insight into potential topics and strategies that you could use in your PR plan.
It's also important to consider how new technologies have shaped communications over the past few years and how they may continue to do so in the coming year.
Finally, survey your stakeholders. Make an analysis of your current customers/clients, employees, suppliers, government, and any other significant influencers. This is to get their perspectives on how your brand communicates with them and how you can improve. By assessing these aspects of your environment and considering their implications for your 2023 PR plan, you can make sure that your proposals are well-informed and will be well-received by executive decision-makers as strategic to their needs.
Set objectives and goals
Setting objectives and goals is a critical step in developing your 2023 public relations strategy. These objectives and goals should be Smart, that is, specific, measurable, achievable, relevant, and time-bound. This means that your objectives and goals must be detailed, measurable and realistic, are related to your overall strategic plan, and have an end date.
When creating your objectives and goals, ask yourself questions such as: What do I want to achieve? How will I measure success? How much time do I have to accomplish this goal? and, How much will it cost?
Once you have answered these questions, create actionable objectives and goals. For example, if you want to increase brand awareness for your organisation in the next six months, a measurable goal could be to achieve a 10% increase in website visits from the previous six-month period.
Objectives and goals should also align with your overall organisational mission and public relations strategy. This will ensure that you focus your efforts on achieving the desired results.
Once you have set your objectives and goals, it's important to review them regularly to ensure they are still achievable and relevant. This will help you stay on track with your 2023 public relations strategy.
Develop key messages
Key messages are the ideas that you want to communicate with your target audience. They should be short, clear, and memorable, and they should reflect the overall message and purpose of your public relations strategy. When developing key messages, consider the following points:
lWhat is the single most important message that you want to communicate?
lHow does this message benefit your target audience?
lWhat language or phrases can you use to make your message easy to understand?
Your key messages should also be consistent with each other and across all channels. To ensure consistency, it's a good idea to create a messaging matrix that outlines all of your key messages.
Once you have developed your key messages, it's important to test them out with your target audience. Ask questions like: Does this message make sense? Do they understand what we're trying to say? Does it resonate with them? This testing will help refine and improve your messaging before you present it to executives.
Creating effective key messages is essential for gaining executive buy-in. If you can clearly articulate the purpose and benefit of your public relations strategy, you'll be well on your way to earning executive support for your initiatives.
Identify target audiences
When developing a public relations strategy for 2023, it's important to identify your target audiences. Knowing who you're trying to reach with your messages can help you craft more effective content and get better results from your initiatives.
Think about who the stakeholders are in your organisation and the industry you're in. Who has an interest in the success of your business? Your target audience could be customers, potential customers, and members of the media, investors, or employees.
It's also important to consider the demographics of each group. Who are they? Where do they live? How old are they? What types of communication methods do they prefer? Understanding these details can help you create more targeted messaging and deliver it on the right channels.
Once you've identified your target audiences, you can begin crafting key messages that will resonate with them and shape your PR strategies around them. This will ensure that your initiatives have maximum impact and make it easier to gain executive support.
Next week, we will look at how to select the tactics that can be used in the PR strategy, how to create a budget, get executive buy-in, and then how to implement and evaluate it.
Lenox Mhlanga is a consultant communications specialist and thought leader with over 22 years of experience in the field. He has worked with The World Bank and blue chip companies, as well as civic institutions in Zimbabwe and the region. Contact him for counsel and training in public relations and corporate communications strategy on mobile: +263 772 400 656 and email: [email protected]
Related Topics