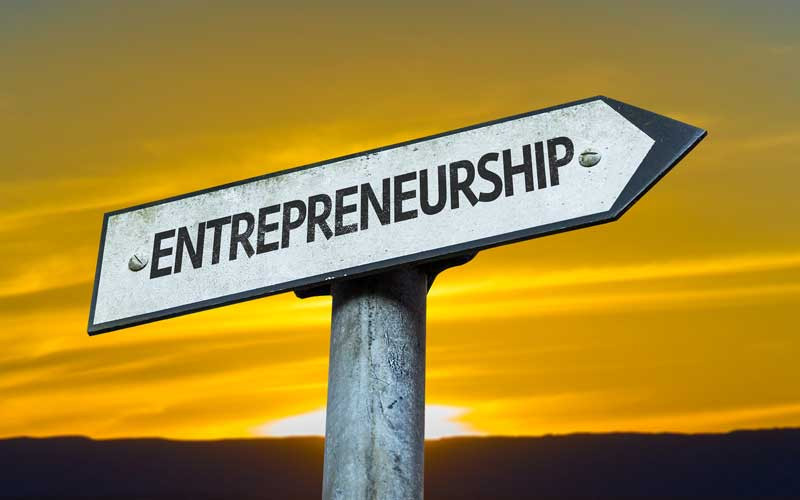 Even without the best prescribed way(s) of starting and running a vibrant business there is still need to come up with some key aspects/guides that can be considered by our home-grown SMEs. Some of our now successful entrepreneurs are even confused if this can be a subject to learn in a classroom.
Mainly because they see their entrepreneurial success not out of any learned model(s). But in this edition we try to help each other and open eyes for modelling (we have crafted and borrowed from the world best).
Even appreciating that we have certain models we have made subconsciously but never appreciated that enterprising can be out of prescriptions. In fact it should be known that there is no business setup and growth without a supporting model. It's not by hook and crook as you will discover in this journey we are to take.
There is need to refer to some sort of nodes for measuring progress in entrepreneurship (which seem to be lacking in many businesses). Without such the business becomes directionless.
We learn from the best especially through strategic planning board meetings that we hold periodically. Those retreats and sharing of knowledge are based on models for real growth and success.
Sometimes as SMEs we refer to these as daunting processes and for giants of the industry only. Yet you can equally make it an entrepreneurial practice to overcome any likely hurdles. That is the reason why we have become friends for real business to share for progress. Our journey so far is a testimony and sure nothing is impossible as we model together. In this edition we share some critical components for modelling successful entrepreneurship.
To start with, a business model is essential in value creation of a company. When we invite an investment in the business attraction is purely based on business value as defined in a particular model(s). This value is informed and measured in various ways as modelled by some contemporary practitioners.
These have been widely referred to as components of a Business Model Canvas (BMC). Again from an accounting and financial management perspective a summation of revenues and costs informs a profit/loss of a company which also reflects quality (is the main reason for doing business). The same applies in modelling entrepreneurship where we assess value creation from a cost structure perspective. A reminder this modelling we are doing is not only for the inception of a start-up, but works all the way in assessing progress, growth and rejuvenation of a business as and when needed.
We should know our key partnerships when starting and running a business. Every business thrives on partnerships. In the modelling for entrepreneurship there is need to define and categorise those key partners to be working with all the way to success. Sometimes we do it haphazardly. That is dangerous especially when relating to the competitive advantage needed by us in our markets.
Knowing your partners will help you come up with clear relationship management systems to continuously check on them for a lasting engagement/exchange. Failure to do so will expose your potential partners to competitors and once they go it's forever. They don't announce themselves, but you should make an effort to identify your close suppliers, venture capitalists, quality accreditors and agents. Most of these will end up being your shareholders and you grow together.
Then it goes on to key resources of running that business as another consideration of a successful business model. There is need to balance matters here. These resources should not be more or less. Both circumstances are costly to the business. I have seen some of our fellow SMEs renting/owning and occupying large warehouses which are not fully utilised. This is very costly to a business in terms of managing Average Fixed and Variable Costs.
It is important to have adequate and well forecast resources (not by serendipity). It's not every business that requires land/offices/buildings some just need virtual systems through the Internet of Things (IoT) and Artificial Intelligence (AI).
Tested and proven to be working. One key resource that governs all is entrepreneurship. Which has been propounded to be the ability of a business practitioner to turn all the other resources into profit. As shared in the previous edition many of our enterprises are spending capital for a loss.
That is not entrepreneurship. Capital is an expensive resource and many can agree with me. No matter the source of capital all are expensive as they pay an interest in one way or another.
Lastly for this edition it is important for an entrepreneur to consider the key activities of the business.
This might sound general, but has proven to be one of the main reasons for the capsizing of many promising SMEs. They end-up engaging/investing their hardly earned resources into non-core business matters and short-term activities.
A business should survive beyond the existence of the founder(s) but this has become a taboo in our enterprising as proved through their high mortality rate. Here it is important to define all activities in relation to their value proposition.
This helps in developing/designing specific channels and customers relationships that are compatible to outcast competitors for real value. Even partnerships with those who influence and contribute to the key activities. More will be shared in the coming editions as we find models that relate to our orientation. Also to remember that there is no specific/universally agreed model(s) for enterprising. Here we just share some of the key considerations as aforementioned.
Dr Farai Chigora is a businessman and academic. He is the head of business science at the Africa University's College of Business, Peace, Leadership and Governance. His doctoral research focused on business administration (destination marketing and branding major, Ukzn, SA). He is into agribusiness and consults for many companies in Zimbabwe and Africa. He writes in his personal capacity and can be contacted for feedback and business at [email protected], WhatsApp mobile: +263772886871.
Related Topics