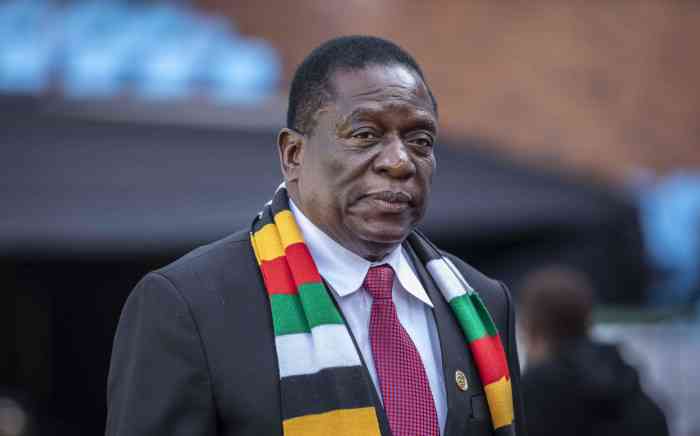 The crackdown against government critics by President Emmerson Mnangagwa's administration has gone a notch up after government approved proposed legislation that seeks to punish "unpatriotic" citizens.
Cabinet last week approved the Criminal Law (Codification and Reform) Amendment Bill (2022) that seeks to criminalise "conduct that undermines Zimbabwe's sovereignty, dignity, independence and national interests".
The law, which the ruling party Zanu PF says would be used to punish citizens that advocate for sanctions against Zimbabwe, has been on the cards for a very long time.
Proponents of the law say it would be modelled along the United States Logan Act, which criminalises negotiation by unauthorised citizens with foreign governments having a dispute with America.
It is worth noting that there has been no successful prosecution in terms of the Logan Act since it was enacted in 1799.
The proposed law to force citizens to be "patriotic" is in the same mould as the Private Voluntary Organisations (PVO) Amendment Bill that critics say violates the right to freedom of conscience, expression and association.
These rights are protected by Zimbabwe's very progressive constitution and international law instruments that are binding on the country.
Mnangagwa, who rose to power after the 2017 coup against his mentor Robert Mugabe, pledged to return Zimbabwe on a democratic path, but he has been doing the opposite since he began his first elected term nearly five years ago.
Zimbabwe's nascent democracy is now facing a real threat with the rapid introduction of legislation aimed at restricting civil society organisations, human rights defenders and the opposition.
Civil society is a vital part of any democracy because it helps hold leaders to account and to enable citizens to be active participants in the affairs of their country.
Using draconian legislation for the preservation of power is an attack on democracy and should not be allowed to happen in an era where the world is moving towards more open societies.
There is no doubt that the Criminal Law (Codification and Reform) Amendment Bill (2022) provisions will soon become law because Zanu PF enjoys a healthy majority in Parliament.
Passing the proposed law will be easy, but dealing with the reputational damage will be a mammoth task.
Zimbabwe has — for far too long — been ostracized by the international community because of human rights violations and many other governance shortcomings.
It was everyone's expectation that Mnangagwa would help the country shed its rogue state tag, but the legislation that his government keeps churning out paints a gloomy picture.
Democracy in Zimbabwe is under siege.
Related Topics