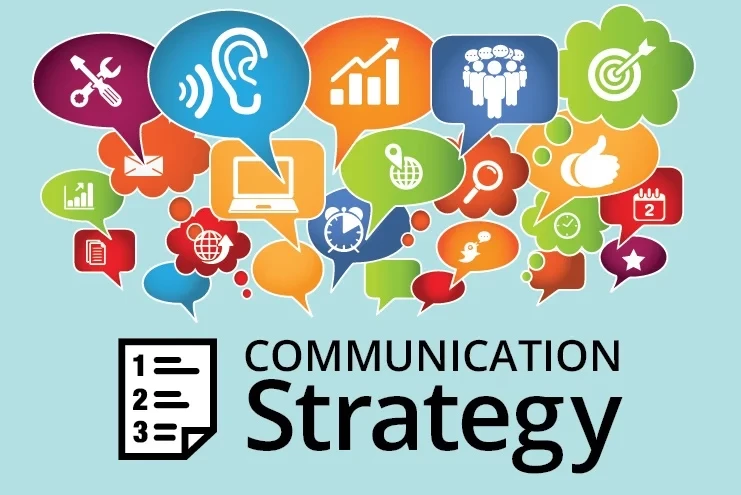 Businesses have to be adaptable and nimble in their strategies in an environment where rapid changes are the order of the day. There is a need to understand the latest trends and use them to their advantage. In a world that is in a state of flux, communication practitioners can be of great help to executives in a company or business.
Communicators can help them navigate the ever-changing landscape and develop strategies that will allow them to communicate effectively with their target audiences.
As we rapidly approach 2023, it is important to consider the various issues that may arise when developing a communication strategy. While some of these issues are specific to the year 2023, others will be more general and timeless. The technological, social, and political landscape is ever-changing, so we need to dust up and update our communication strategy regularly to stay relevant.
Saheli Chatterjee, a senior brand PR & digital manager for personal care business at ITC Limited observes that media consumption is witnessing a significant shift with a digital-first approach trumping the traditional means.
"Consumers are increasingly exploring and experimenting with media, a plethora of online platforms and content. The growing consumer cynicism is also leading to brand reputation being more fragile," she says in her piece in Reputation Today.
A communication strategy helps businesses achieve their goals in several ways. First, it can help businesses connect with their target audiences in a more effective way, creating a consistent and recognizable brand identity.
Second, it helps businesses create more efficient and effective internal communication systems. Businesses develop better relationships with their stakeholders through this.
Third, it can help businesses save time and money by streamlining communication. Finally, it can help businesses to better monitor and evaluate their progress in order to improve in the future.
Before creating any communication strategy, there are several things to consider. The first and most important are the audiences. It is essential to understand who our target audiences are, as this will affect every other aspect of our communication strategy. We must consider what type of communication will be most effective in reaching our target audiences.
A well-executed communication strategy can help build and maintain positive relationships with employees, customers, and other stakeholders, as well as win trust and credibility. We also need to be aware of the changing demographics of the workforce and of how these changes will affect the way employees communicate with each other and with customers.
Here are a few key issues that we should examine when preparing a communication strategy for 2023. First, businesses need to consider how the Covid-19 pandemic has changed the landscape of communication. The pandemic has forced businesses to be more creative with their communication strategies, and this creativity will need to continue in the New Year.
As we move further into the 21st century, new and emerging technologies continue to shape the way we communicate with our target audiences. Here are some issues you should consider when preparing your communication strategy for 2023.
With the ubiquity of social media, businesses need to keep up with the latest trends and examine how to best use these platforms to reach and engage their target audiences. They also need to consider how to use social media in a way that is respectful of users' privacy and complies with any applicable regulations.
Businesses need to consider how they can use technology to their advantage. We should know about fundamental changes in social media platforms and how to use them to engage customers. With the rise of artificial intelligence, businesses need to think about how this technology will affect the way they communicate with their customers and employees.
This may include using chatbots to help with customer service, using data analytics or dabbling in the metaverse with "NFTs and digital footprint increasing with the exploration of various forms of engagement" to better understand customer needs. In this way, social media has become an increasingly important tool for businesses to communicate with their target audiences.
Businesses should be aware of the potential for cyber-attacks and consider how to protect their data and systems. They also need to have a plan for how to communicate with customers and employees in the event of a cyber-attack and other forms of crises.
Political changes can also affect communication strategies, so businesses should know about any shifts in the political landscape and how they can use these changes to their advantage. With 2023 being an election year in Zimbabwe, it would be folly for any communicator to ignore the fundamental shifts that can happen in our body politic.
With the increase in remote work, businesses need to keep employees engaged and connected. This is through regular communications and updates, as well as by providing opportunities for employees to connect with each other virtually. With the ever-changing landscape of social media, it can be difficult for businesses to keep up.
We should not underestimate the power of social media. In recent years, we have seen the rise of social media influencers who can reach a large audience and engage with them in a way that traditional media cannot. One way to stay ahead of the curve is to examine the PR lessons from Elon Musk's use and eventual takeover of Twitter. Musk is the founder, CEO, and CTO of SpaceX, co-founder of Tesla Motors, and chair of SolarCity. Musk has shown how a single tweet can be enough to destroy a brand or cause massive shifts in the markets.
"The only way to futureproof is to continuously upskill and embrace change, enhance creative and analytical thinking, make informed choices, provide an immersive integrated solution to cater to the multiple organisational and brand needs. All the above, to either solve a consumer problem or to nudge the brand to get closer to the consumer in a more authentic way," advises Chatterjee.
Despite the demand for changes in approach for communicators in 2023, the 'old mix' of communications tactics remain relevant, but need some tweeking and recalibration, to borrow from Saheli.
Storytelling: Storytelling will continue to play a vital role, anchored by creativity and remaining at the core of content creation and management.
Platforms: The number of information sources has now multiplied, as a result, selecting a platform and instrument for PR outreach can no longer be passive and linear. It is critical for PR professionals to research, experiment, and build outreach in novel ways.
Tools: Both physical and ethereal elements are vital in obtaining mindshare and attention.
Influencer marketing: The influencer market is booming as a flood of young men and women begin to pursue influencing as a career. The composition and efficiency should be examined.
With all these issues to consider, businesses require the help of communication practitioners to ensure that both their communication and business strategies are on point. Communication practitioners help executives by staying up to date on the latest trends, monitoring changes in the political landscape, and understanding how new technologies can engage audiences. By being aware of these issues, communication practitioners counsel executives to make the best decisions for their business in 2023.
Lenox Lizwi Mhlanga is a communications strategist with 20 years' experience in the profession and counsels organisations in the private, public and civic society as well as political actors. He has worked for the Word Bank and is adviser to local and regional PR agencies. Contact him on: Mobile +263 772 400 656 and Email: [email protected]
Related Topics