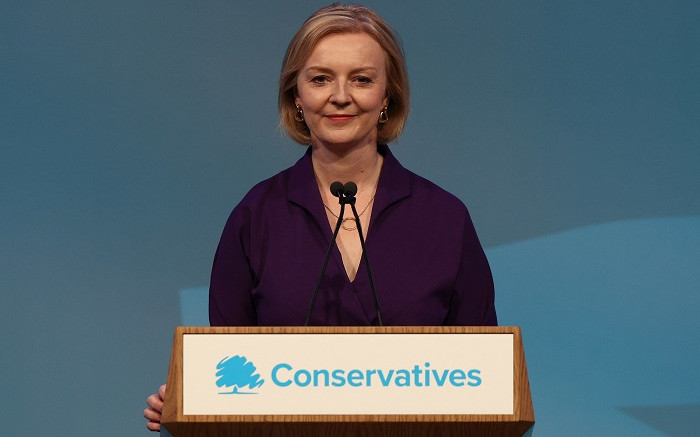 While western governments condemn African politicians and electorates of designing their realms to stay in power, the amusement that sparks in our part of the world as we watch the Great British system of democratic politics being obliterated under the latest Conservative government fiasco is surely a Shakespearean tragicomedy.
For as our readers know, the eye of the hurricane looming over British politics has been centred on the mega storm "Truss" in the last 4-5 weeks.
The Conservative Party leader came into power last month, and in the shortest time in history of that position, on October 20 2022, at 14.35, the United Kingdom's Prime Minister Liz Truss formally resigned from her position.
As she came out of number 10 Downing Street, a brief, emotionless statement conveyed with absolute clarity that she had lost the mandate.
No acknowledgement though that this loss was due to her clinging to her positional power, had imposed financial chaos in recent weeks or that she had compromised her party's political manifesto, and that 14 party members had submitted letters of no confidence, no this lady that had shouted down her opposition in PMQ only less than 24 hours earlier in mannered tones, that she was not a "quitter". It cried of Hamlet with quotes of "me thinks the lady doth protest too much".
The ignominy of her time in politics, as the head of the Conservative Party and as prime minister shall surely not evade her.
Having taken the crown over Rishi Sunak, she pounced into the power seat with the single-minded objective of creating her own realm.
She sought out her own supporters, and that's what leaders do, and yet she underestimated the power of the divisions within the fractured conservative MPs (ignored the hyena convention), and thus she secured the primary partisan politics that would destroy her incumbent position.
Her chancellor, nicknamed 'Kwami-kasi' dealt the deathly blow but she recused herself of the responsibility, the accountability and continued to ingratiate herself to her prime ministerial novelty and scampered forth.
Her self-belief, and oblivious freshness mildly calculated to confuse her party loyalist, who were only slightly bewildered and not blind or deaf to calls of political culpability.
The political pundits around the world waited in exasperated disbelief as the markets reacted to her condoned policies, her balance sheet failed to meet market conditions, memories of "omnishambles" collated, nervousness, unscripted fiscal action plans and debt pile-up became eye-opening and the sweaty-palm twitchiness from the Bank of England meant this experiment in "trussonomics" plummeted the pound.
The axe had to fall.
Liz Truss was in power-denial mode from the day she fired Kwasi, her loyal friend from office.
Her last week in politics, has been like her first few, blunder after connective blunder, leaving the Labour opposition party in a position they would not have dreamt of under Boris Johnson, and yet the Conservatives have learnt nothing.
They are like Truss, in a state of denial. Denying the rightful call for a general election.
The democratic right of a populous that has been irreparably financially harmed by its government elect, one that has no unity, no harmony and no mandate to govern under its present circumstances.
One can only imagine what King Charles III is muttering under his breath.
Finally, we are left with the only woman who had the courage to bear her teeth. Suella Braverman, resigned last night catapulting Truss into the abyss.
The former home secretary, who quit into the late hours of Wednesday October 19, sent the PM's day into a downward spiral.
Braverman too goes down as the shortest serving home secretary, and yet her resignation letter, her very words remind me of the quote from George RR Martin "some battles are won with swords and spears, others with quills and ravens".
Her written words echoed into the confidential chambers of the conservative party, those that have stood falsely charmed and loyal.
Braverman resigned on a matter of principal, a reminder to her party that integrity is in check and without it, a government cannot remain functional, accountable, responsible, or relevant.
Isn't that why they ousted Boris Johnson in the first place?
Thus followed the events of last week, Truss is gone.
The next week will decide if the hyenas of the conservative party remind themselves, they have more to lose in the imminent future of British politics by division rather than collusion.
Heena Joshi is a Harare based legal practitioner. She writes in her personal capacity
Related Topics