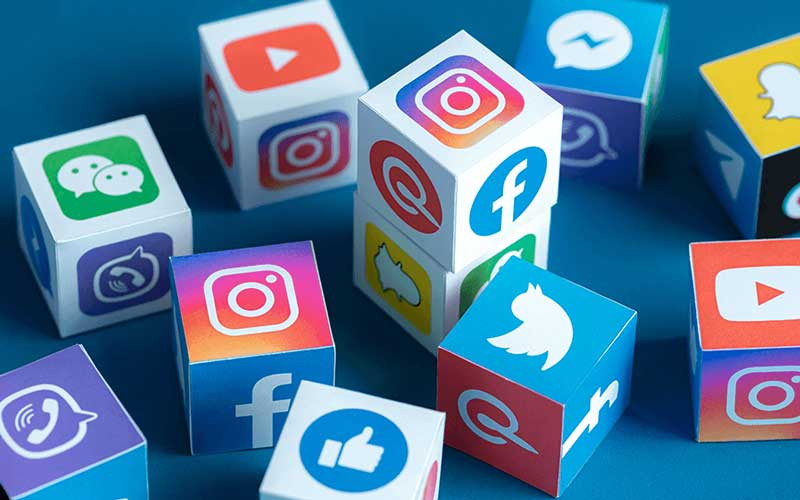 It is interesting that in the previous edition we introduced social media branding for improved brand equity of tourism enterprises. Surprisingly, it brought about confessions, for what is yet to be done by many of our SMEs. The terminologies seemed familiar until all realised that these are lacking in strategic branding of our tourism operators. Last time we looked at brand image and brand awareness in relation to the techno-revolutionary world led by social media. Where systems and software have proved to have an upper hand in reaching all the audiences from pole to pole (as these digital innovations go beyond the skies to connect one continent/country/city to another through satellite systems). We give thanks to those astronauts who have proved their bravery to go beyond where we exist and come up with these innovations of a worldwide link.
Now we can go beyond localised brand showcasing through social media (knowing no border/boundary). Surely social media has proven to be a strong tool for positive brand image and to improve brand awareness. Here we then take the same assessment on other brand equity variables which are perceived brand quality and brand loyalty. That is by asking ourselves what should be done by our tourism operators so as to improve these. It is a positive progress in our brand strategic plan since quality has been regarded to be an outcome of sight while populations and loyalty are uncontrollable. Even in the Bible, there are those who were purported to be loyal until they proved otherwise (meaning that its worth to invest in brand loyalty assessments).
To start with, perceived brand quality is a view that the customers have on the quality of your products/services (a measure of belief). Something that an SME might not have control over. Yet that is the main reason for our tourists to select one operator from another. In my view, the value that customers see in your service is driven by the perceived quality. That is the reason they say "quality is expensive," to such an extent that anything cheap is associated with poor quality, or inferior so to say. And our SMEs have been on record being the last choice in terms of quality. Surely, our tourism operators do not belong in this category. Here we walk the talk. And as a reminder, quality doesn't speak for itself, but to each customer in his or her own way. It is the driver for decision-making whether to consume or not. From a tourism product perspective our potential tourists make their quality evaluation mainly based on performance and reliability. Imagine yourself standing in a long queue to be served food in a restaurant (It discourages consumption).
Features also matter most in the same evaluation of quality and that's where social media branding comes into play by sending pictures and videos or any other through specific networks to the global targeted customers. It is important for us to use colours and objects that improve visibility/attractiveness of quality food, rooms, transport and resorts as main offerings of the key three sectors in our tourism industry. In this case, social media adds on to the tangibility that lacked in the history of service marketing were tourism belongs. Our duty as thriving SMEs is to connect our quality strategy with social media application in the age of entrepreneurship.
Loyalty has been talked about for some time in different ways and in this edition we look at it in relation to tourism brands of our SMEs. This is as enhanced and built on a social media strategy. In essence brand loyalty results in a large consumer engagement. If done right through application of social media, it will give leverage. It enables connections with a larger audience of the market. Whenever there is a discussion about your offerings and even calls for more customers to join that forms your pyramid.
Our task is to know the type of social media that can influence mass connection with the targeted audience and even track those that have consumed our offerings before. Also accept that loyalty just like trust, is not built overnight. It is then imperative to go through some socio-blogosphere to search and understand those good and bad that the market shares about our brand and its offerings. In both cases it pays to have a listening voice. Imagine when you give positive feedback and self-correction measures taken on some negative tweets about your brand (it pays to say "I am sorry" most of the times). This can even create higher loyalty when the customers know that your brand is remorseful. How the world would was going to be without social media? Social media has helped us to understand the level of loyalty of our markets through simple tracks, likes and comments. It is becoming a cloud database self-designed by our customers and followed by us. Let us take advantage of this cheap and widespread connectivity.
Social media is therefore an influencer for both positive brand perception and lasting brand loyalty towards a vibrant tourism brand equity. Mainly in the sense that it enhances consumer engagement, especially where the tourist wants to be socially connected with "brand groups" that follow superiority. That is the reason potential tourists follow platforms that talk about best hotels, lodges and resorts as packages for holiday. It is all about perceived brand quality leading to loyalty through social media.
In the same viewpoint social media platforms will help in escalating brand recommendation which is most needed in improving customer base for the SME. As they talk and discuss on these platforms they also recommend each other to consume your offerings through referrals. That's the power of social media in this age of entrepreneurship through talking brands.
Here as a movement towards closure of this edition we provide some recommendations to build strong brand equity through social media led by superb quality and loyalty. There is need to deliver value consistently and introduce loyalty program. Then we go beyond and appreciate our consumers in various forms showing them that they are committed to our brand(s). Those who frequently buy from us should be rewarded in the form of freebies. Also making social media a proactive platform in addressing some brand concerns before they become an emergency/outcry and difficult to resolve. More can be said in this perspective but for today we end here.
Dr Farai Chigora is a businessman and academic. He is the head of Business Science at the Africa University's College of Business, Peace, Leadership and Governance. His Doctoral Research focused on business administration (destination marketing and branding major, Ukzn, SA). He is into agribusiness and consults for many companies in Zimbabwe and Africa. He writes in his personal capacity and can be contacted for feedback and business at [email protected], WhatsApp mobile: +263772886871.
Related Topics