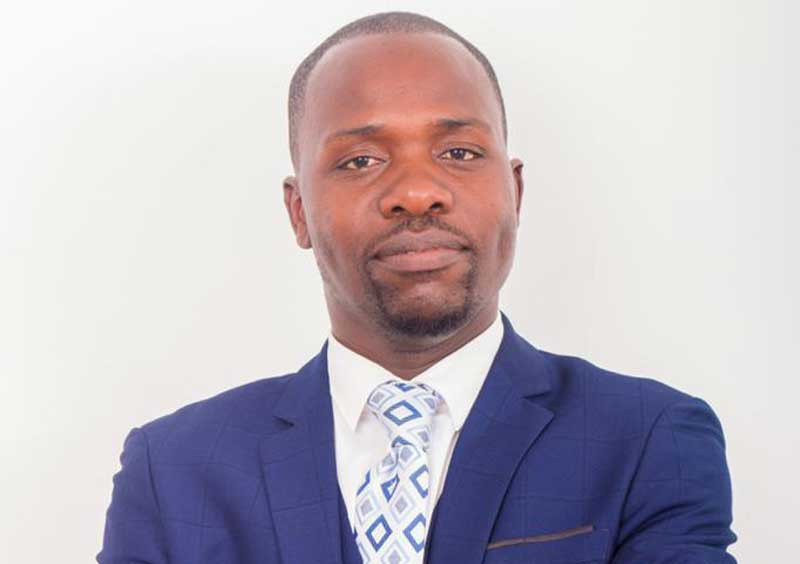 In my last two articles, I dealt with the practicality of using a family trust in estate planning.
Specifically, in last week's installment, I focused on the pros and cons of using a family trust over a Will and vice versa.
My feeling is that in a way or the other, one has to choose in between these tools in order to come up with a plan for managing your estate post death.
It needs little emphasis that death is real.
Have you ever imagined that the talk about "generations", "ancestors" or great grandparents is in a way a reminder of the effect of death and limitations of a mortal person.
The book of Job is even striking in Chapter 14: 1- 2 when it says:
Man that is born of a woman is of few days, and full of trouble
He cometh forth like a flower,
And is cut down; he fleeth also as a shadow, and continueth not.
The law has realised the need for an adult in Zimbabwe to execute a Will, and provides a framework for that in terms of the Wills Act.
The Act basically spells out the types of wills that can be executed and the parameters within which a will may be executed.
It is important to understand the basic provisions of the Act in order to prepare a valid Will.
A Will is a document which directs how a person's estate is to be dealt with or distributed after their death.
The law in Zimbabwe allows any person from the age of 16 to execute their own will as long as the person is of stable mind.
It is generally not encouraged to do bedside Wills although it is perfectly doable.
Many Wills have been challenged in court on claims that the testator was very sick and therefore mentally unstable or that he could no longer appreciate the act of executing the will.
What is important is always that the maker of the Will — the testator — sufficiently appreciated the act.
In terms of the Wills Act, the law accepts (and possibly supports) that any testator should only provide for those persons that he desires.
Thus, a testator may at law, without any consequences, disinherit (fail to provide for) any member of his family.
This means that a person may not provide for his / her surviving spouse in their will.
It must therefore be noted that there is general freedom of testation in Zimbabwe with a few exceptions.
One of the notable exception is that you cannot make a Will to the disadvantage of a legal beneficiary.
So you cannot donate in your will all your assets to a church or charity — no matter how much you love God — to the exclusion of your biological minor children who at law must benefit from the estate.
Likewise you cannot give in your will a property jointly owned without approval from the joint owner or your spouse as case maybe.
Whenever you are faced with a situation where a will has been executed against the legal obligations of the testator to lawful beneficiaries, we say it is contra bones mores (against our morals) – you must lodge a court challenge for the Will to be set aside by the High Court.
Having talked about the latitude one has to provide for any person in his will, there are some categories of persons who cannot benefit from your will.
The following may not benefit:
l Any person who has acted as a witness to the signature of the testator;
l Any person who has a benefit in a Will where the benefit is due to fraud, duress or undue influence on the testator;
l Any beneficiary who conceals or destroys a will;
l A person who has a benefit in the will
l Who can be a witness to the execution of your will
The Act provides in simple language that any person over 16 years of age who is competent to be a witness in court, and who can see the testator sign a will, is competent to be a witness to a will.
The caveat is that whenever you breach the provisions of the Wills Act, your will is voidable — it is valid until it is challenged on that aspect.
Some people have asked the rationale behind challenging wills.
When you challenge a will, the result may be its setting aside wholly, unless you execute it in such a way that certain provisions are legally separable from the rest of the will.
The motivation to challenge a will is that when successful, the law that governs estates without wills apply usually to the benefit of the person challenging or some group of people.
As discussed on my article about trusts, a will helps to direct your wishes since you cannot speak in death, however it does not help to avoid death tax (estate duty), master of the High Court fees, and the cost of transferring your immovable assets to your beneficiaries.
However, when you transfer an asset from your estate, you are exempted from capital gains tax among others.
The other set back with a Will is that it is simply a legal directive which does not control how an asset will be handled thereafter.
Be that as it may, it is possible with good drafting to control how an immovable assets moves from beneficiary to the next person truly according to the intention of the testator.
It is a good practice to attach a Will to your attorney, if resources permit or some trustworthy individual or group.
For example there are some organisations which help people to administer wills — they may prove useful because at death a Will requires some neutral person who can then assist in complying with it.
This article is not meant to be exhaustive or legal advice but produced and shared for public benefit.
Should you need specific advice on your will, it is good to seek professional advice.
Alex Majachani is an attorney with Alex F. and Associates can be reached on 0712553454 or [email protected]
Related Topics