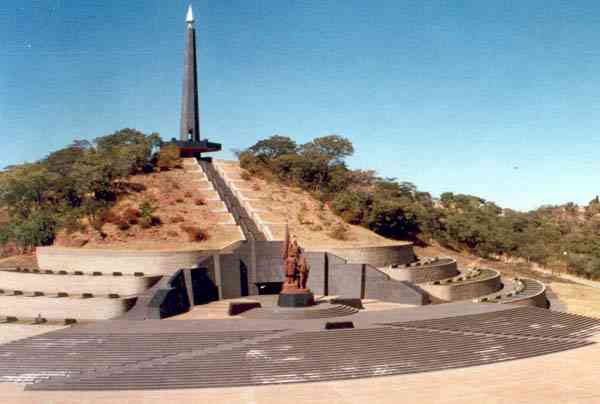 LAST week's article concerning the recent discovery of a number of remnant ancient dry stone structures in Hwange, whose background can be traced to Great Zimbabwe, drew lots of interest from readers who were clamouring for more information on these.
Before delving into details concerning the above mentioned monuments, Yours Truly admits that he is neither an archeologists nor a historian but just a mere disciple of the Fourth Estate whose terms of reference are merely information dissemination to the public.
The above mentioned monuments have been traced to the Nambya tribe who in turn are reported to have migrated from Great Zimbabwe during the 16th century hence similar handiwork on these dry stone building structures scattered within the district to the ancient Masvingo dry stone wall structures.
Hwange district, situated in Matabeleland North province is considered to have the largest concentration of these dry stone walled buildings or ruins in the country as well as southern Africa.
According to recent discoveries, there are close to 50 dry stone buildings (read monuments) of Zimbabwe culture type within the district and most of them have been linked to the Nambya tribe.
However, the majority of these sites were recently discovered by researchers whose (monuments) existence stretches further back beyond the 18th century.
While this is a positive historical development in terms of archeological heritage as well as tourism, these ruins are in dire need of preservation as most walls are reported to have collapsed and continue to deteriorate at an alarming speed.
Yours Truly was recently privileged to come across a research document that exclusively dwelt on administration of archeological heritage sites in Hwange.
The insightful findings in this document is a must read for those interested to know how early settlements came into being in northwestern Zimbabwe.
As for the identity and author of this particular esteemed document, Yours Truly temporarily shelves it for another day as we continue with Nambya cultural way of living that dates back to the pre-colonial era whose practice is still in existence even to this day.
Most monumental sites within the country were vandalised during early colonial times following the "discovery" of mineral artifacts such as gold, copper, silver among others during those times.
It is reported that major damage to heritage sites was done from 1895 to around 1900 when Frank Johnson and W G Neal of the Rhodesia Ancient Ruins Limited acquired a licence to mine stone ruins in the country with the exception of Great Zimbabwe.
More than 60kg of gold artifacts from archeological sites were "mined" and in the process destroying structures contrary to laid down exploration conditions even though this was somehow inevitable.
Nambya cultural heritage sites in Hwange were not spared, which is a poignant reminder of destructive operations of the Ancient Ruins Company whose repercussions are still felt even today.
However, there are some major Nambya monuments that are situated within game sanctuaries, which have been destroyed by animals such as elephants among others which calls for urgent remedial action.
Bumbusi and Mutowa monuments are some of the sites situated within Hwange National Park and have always been prone to vandalism by wild animals hence the walls are in dire need of redemption in the form of preservation as well as restoration to their previous status.
The million dollar question that continues to pester Yours Truly is: "Who is supposed to be responsible for the administration of such structures between Zimbabwe Parks and Wildlife Management Authority or National Museums and Monuments of Zimbabwe?"
Anyone with an answer out there?
Till we meet again in the next column.
Related Topics