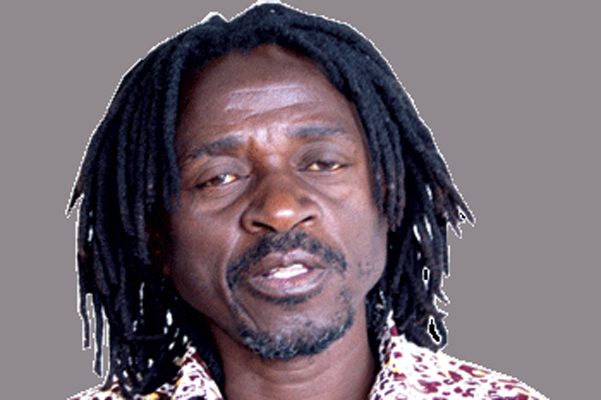 Ebony Sheikh founder George "Phahlane" Ndlovu is battling to clear the air on the 1989 hit track Isavunguzane, which is being "misinterpreted" for political expedience by other people.
Phahlane believes there is a political hand behind all this fallacy, arguing that the song Isavunguzane, off Ebony Sheik's 1989 debut album Magwegwe via Mpopoma, has nothing to do with Gukurahundi saying it tackles issues around natural disasters.
Gukurahundi is a term used to refer to disturbances in Matabeleland and Midlands provinces in the 1980s, which resulted in the death of an estimated 20 000 people.
In Shona, Gukurahundi means the first rains that cleanse all the dirt; and in this context it is used to refer to ethnic cleansing.
Phahlane's sentiments came after a recent post and link to the song circulated on social media directing people to check the song on YouTube.
"Isavunguzane/Gukurahundi. Everyone from Matabeleland please go to YouTube and find this old song Isavunguzane by an old Bulawayo-based musical group Ebony Sheik," read the post.
"The lyrics captures the political and economic crisis, the sad predicament of the Matebele as a result of the Shona masterminded Gukurahundi.
"The song became a hit in the late 80s and it was quickly banned from the airwaves by the late Tirivavi Kangai, the then head at ZBC Montrose Studios (Bulawayo).
"After listening to it, only then will you understand what is currently happening to the MRP9, MRP2 and the rest of the Mthwakazi past and present."
Reacting to the post, Phahlane told Standard Style that the song was an old Ndebele tradition song which tackled issues to do with droughts among other natural catastrophes.
"In the first place, this song is an old Ndebele traditional folk song and we recorded it in 1989 off the Magwegwe via Mpopoma album," he said.
The truth is, it's a powerful song and it coincided with certain events, people are using the song as they wish, but we sincerely were not singing about the Gukurahundi. This song is about the droughts and other natural and manmade disasters which affect the people's lives in general.
"The track was given good air play then by ZBC and let me say we actually give most credit to ZBC for our success because they are the ones who made us known as Ebony Sheikh and myself as George Phahlane.
"I would also thank all their radio presenters who did the good work and I would like to continue the good relationship that has gone over 30 years."
Phahlane said the song is also meant to comfort people and urging them to carry on through hard times.
"This song is talking about life… what you see happening to your neighbour can happen to your house as well just like the whirlwind (Isavunguzane) it blows to any direction," he said.
"So one should not laugh at their neighbour in times of hardships or cause him to suffer as well.
"The winds of change have no boundaries, you may find yourself in a similar situation one day, let's help each other as people.
"People interpreting the song Isavunguzane in a political way it's their own choice… my take is the Lord Jesus Christ was mistaken for a politician person who was against the government of that time when he was preaching that he was King of the Jews….
"Yet he was talking about heaven and not of this world.
"He was crucified, so kindly let the people behind this Isavunguzane / Gukurahundi story speak for themselves."
Phahlane said he was never told why his music was being removed from the airwaves or receiving little play.
"Even our recent albums Ntabez Kude and Sekunjalo have been affected by this silence, except for Khulumami FM," he said.
"I would like to thank Miss T and Cde Phil for supporting us, but otherwise we definitely need more than that from other local radio stations."
Related Topics