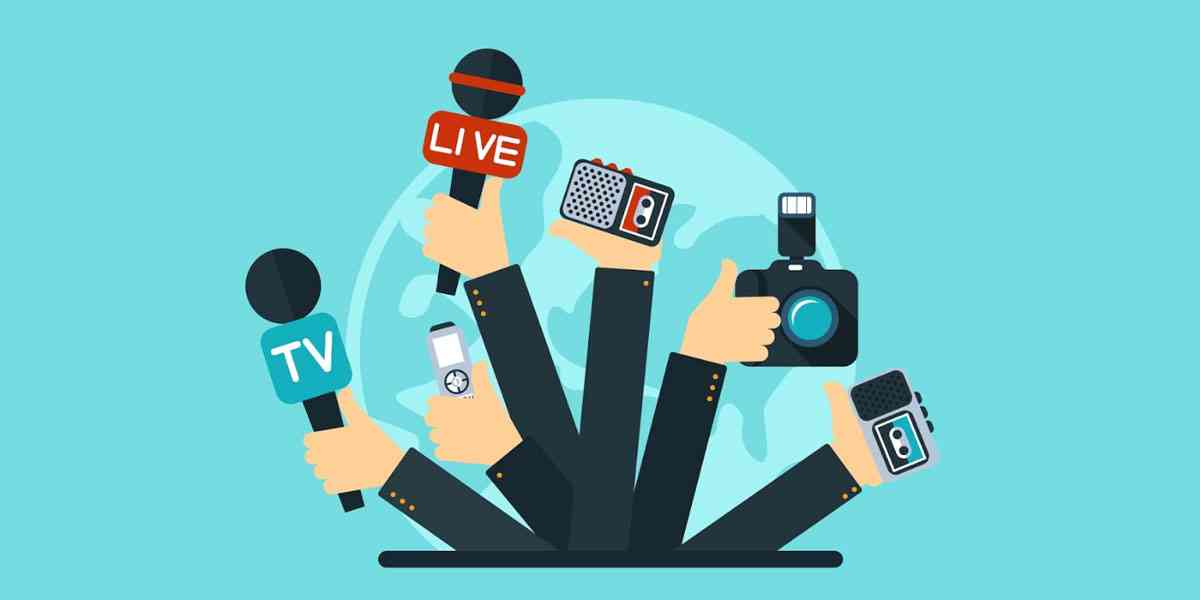 Public relations (PR) is a profession that is based on the principles of communication and persuasion. PR professionals manage their company's reputation, brand, and image by communicating with the public.
What to measure in PR has always been a conundrum for PR professionals. It is often the "million-dollar question" when planning an organisations' external communications strategy. While some have claimed that PR impact is impossible to measure, many have relied on a variety of methods that range from reach or ad equivalency (a dubious metric if you ask me) to others which have little relevance to what is being quantified.
"There are more other meaningful measurements out there, we just have to shift focus from output to impact, always referring back to the objectives and strategy at play," says Jeremy Parkin, manager of Data Analytics & Media Intelligence at Agility PR Solutions.
"If we don't stop to get clear about the goals of our measurement efforts, we just end up looking where the looking is easy," says Jeremy. "Calibrating your measurement efforts to business objectives is how you sidestep the feel-good vanity metrics."
He says that it is how one makes sure they are analysing and reporting on data that can actually inform business decisions in a meaningful way and how one creates a scoreboard for PR's impact that's truly tied to what matters to the business.
Public relations measurement is an important part of PR. It helps to know how well the campaign is doing and what needs to be done to improve it. This has always been an arduous task. PR professionals have the challenge of measuring the effectiveness of their efforts and reporting the results to their clients.
A one-size-fits-all approach to measuring content does not make sense. One needs to consider the objective, audience, channels and how the content will translate across a wide variety of different platforms.
One of the most common public relations measurement tools is the KPI, or Key Performance Indicator. KPIs can measure PR performance, but not all of them matter to every company. It's important for PR professionals to know what KPIs matter most to their clients and the C-Suite before they measure public relations performance.
KPIs that come to mind in public relations measurement include PR value, media value, return on investment, cost per lead, and marketing effectiveness. It's important for companies to have a clear idea of how these metrics might apply in order to choose which ones will be most valuable for them.
PR value is the goal for any public relations program. The PR value is the total impact on your organization's reputation, as well as the return on investment. The most common way to measure PR value is through tracking the number of media mentions and the number of new customers gained. Tracking all key visibility points will help you measure and track your own PR value.
Media coverage has for a long time been a favoured method of measuring exposure. The number of articles about the company in major media outlets and blogs remains a key visible form of measurement. Another way is to look at how many people are following the company on social media platforms like Facebook and Twitter. These including the numbers of shares, mentions or retweets (on Twitter).
Success indicators for publicity and Search Engine Optimisation (SEO) are not the same. Publicity is all about making a splash, while SEO is about making a lasting impression. The success indicators for public relations are much more qualitative than those of SEO. For instance, while PR value can be determined by the number of media mentions an event has received, it's hard to measure it quantitatively because it can be subjective and intangible.
In PR we regard the company or brand website as one of the most valuable and effective communication real estate for an organisation. It depends on how one manages it in terms of content, interaction, and generating feedback. The number of visits to your website can be a way of measuring traction. This becomes even more effective if they back-linked all the social media platforms to the website, including signing up the company newsletter.
There are also companies that use sentiment analysis software to measure public sentiment towards the company. A company's business success is defined by how people feel about it. Sentiment analysis tools attempt to provide an objective understanding of how the audience thinks and feels so that companies can make better business decisions and what one can do to improve perception.
PR software vendors such as Agility PR Solutions have built and launched social media listening and analytics platforms that they integrate with their media distribution and monitoring for an easy user experience. This is on subscription, of course, as are so many others.
A PR scorecard is another tool that is used to measure the effectiveness of a public relations campaign by providing a quantitative analysis. It is a balanced scorecard that can track PR value (how much it costs to produce a unit of outreach) besides marketing effectiveness. It should show how well a company's communication with the public is going.
All that is required is to input your results and see the score. With this score, you'll be able to measure your campaign and make adjustments accordingly. The PR Score card does a comprehensive analysis of the success of your PR campaign. It will also help you understand the media mix you used and give you an idea of what channels performed the best.
There are many PR strategies beyond what we mention here.
"The important thing to keep in mind is that we should not always use the same metrics. Public Relations are "relationships", so there are many other aspects that are not always tangible but that give an account of the success of a strategy," says Jeremy Parkin.
Lenox Mhlanga is a specialist communications consultant who specialises in strategic communications and media relations. He has worked for organisations such as the World Bank and consulted key clients in Zimbabwe and the region. He can be contacted on mobile: +263 772 400 656 and email: [email protected]
Related Topics