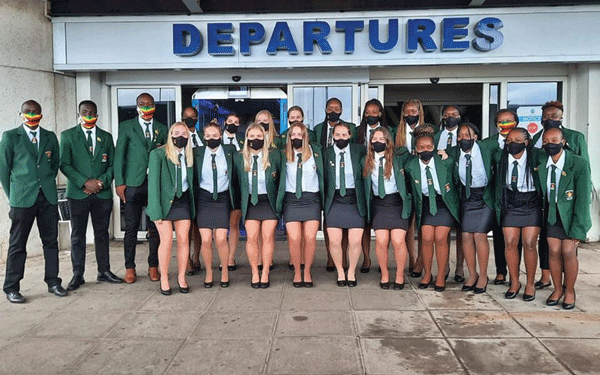 BY MAGRETH RUZVIDZO THE Zimbabwe Under-21 ladies field hockey team made a great start to their FHI Hockey Women's Junior World Cup campaign in South Africa yesterday after they registered a 2-1 win over Canada.
The Zimbabwe team bossed the first half where Alexei Taberlance gave them the opener before Lilian Pope secured maximum points with a goal in the second half.
Coach Tendai Maredza was over the moon following the win and he hopes that the team will maintain the winning spirit as they face the United States today.
"It was a good match, obviously we are excited with our win. It was a good match, the girls played well and we are looking forward to the next one," said Maredza.
"Great result for us coming from our country. No one expected us to be winning as we are underdogs. So, it's a good start for our tournament and we are sending a message to the outside world that Zimbabwe hockey is back."
Maredza highlighted that there was need for the team to maintain consistency and discipline as they move forward.
"We started off well and our attack was good. We just made a lot of mistakes in our second half. Discipline is very important, we had so many cards and we were under pressure a lot of the times but otherwise we played well. All the players did their best and worked as a team," he said.
As they face the United States this afternoon, Maredza said they will continue pushing hard.
"We are looking forward to winning that match. We are  going there and fight hard, try and utilise our chances, stay disciplined and see how it goes."
Related Topics