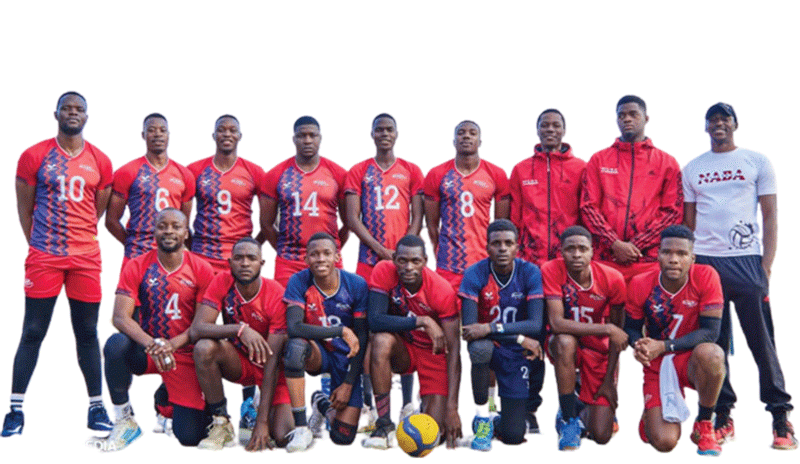 REIGNING Harare Premier Volleyball League champions, Non Academic Bachelors' Association (NABA) are not looking to reinvent the wheel in their quest to be a force to reckon with, locally, regionally and on the African Safari, but to adhere to the basic fundamentals of sport.
The talented volleyball outfit coached by one of the country's leading volleyball coaches, Munyaradzi Mavima has embraced professionalism, which has swept off their feet their competitors by a mere sight of them.
They dress to kill and they play to win coupled with a well-run administration which has seen them travel for matches in their two distinct quantum minibuses which may make many a sporting discipline green with envy.
After bagging the HPVL they have now set their sights on even bigger competitions after accounting for Black Rhinos in the final. Rhinos had beaten them in last season's national league final.
This year's Zone VI games are scheduled for Lesotho later in the year and just most local volleyball teams have started hunting for sponsorship to partake in the competition.
"Any final is never easy as players have to fight stage fright, emotions and the opponent as well. Considering NABA lost to Rhinos in the last year's National League Final players were already psyched up which made our job easier as coaches," Mavima told The Sport Hub.
"A big match against a bitter rival does not need much motivation as the players know the task at hand. Of course the game plan we had done and equipped the players with what to expect from the opponent. The players quickly got into the groove better than Rhinos which assisted in gaining momentum and rhythm."
In between the HPVL and the Zimbabwe Premier Volleyball League season, NABA made a sojourn to Zambia where they came back with a silver medal in the Zambia Open Volleyball Association Open Tournament.
This shaped their season and helped them post positive results, many have struggled to raise funds to fulfil fixtures but going back to the basics, one is just as good as the competitions they participate in.
"The exposure of playing against the Zone champions (Buffaloes) and other Zambian teams can never be over emphasised," he added.
"We learnt a lot in Zambia which is assisting the team in set plays, how to handle pressure and even professionalism. Some say experience is the best teacher and I say experience is to get better.
"I'm happy the club started 2022 with a bang winning silver at the CAVB Zone VI Club champions that were hosted in Maputo Mozambique.
"This self-funded club has proved to be resilient when most non-institution-backed clubs have folded. We keep on working to ensure raising the performance and the brand name which has become much talked about not only in Zimbabwe but Sadc as a whole," he said.
A serial winner, Mavima had successful stints with the UZ Wolves before winning many accolades with them between 2017 and 2022. Some of these titles include the 2017 Zone VI Senior Club Championships gold, Harare Volleyball Association gold and runners-up at national level.
In 2018 he lifted HVA, ZVA, CUCSA, ZTISU while in 2019 he won the Zone 6 again, HVA and were runners-up at national level with UZ Wolves.
"The target is to get the National Premier League title en-route to Zone 6 glory. It was largely a team effort although there were standout moments from the setter, Ronald Makombe, Charles Nyamasve and Collin Peter. Individual brilliance sometimes can be observed in some difficult situations and the players had more of those especially in transitions," added Mavima.
Related Topics