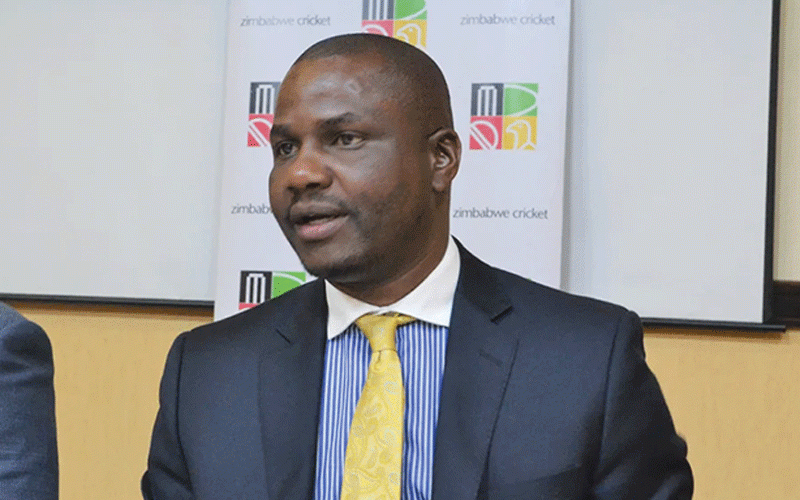 ZIMBABWE Cricket chairman, Tavengwa Mukuhlani has spoken glowingly of their improved relations with the supreme sports regulator, the Sports and Recreation Commission (SRC) after the 2019 debacle that saw the country being banned by the International Cricket Council (ICC).
This followed the suspension of the ZC board by the SRC led by Gerald Mlotshwa for defying the regulator's order to postpone the association's elective AGM held in Victoria Falls in June 2019.
The ICC, which frowns upon third-party interference, viewed this as government interference and promptly activated the ban.
However, following the intervention of the then Sports minister, Kirtsy Coventry, the SRC lifted the suspension of the ZC board, culminating in the cricket board being reinstated as an international member of the ICC.
Mukuhlani, who was recently re-elected unopposed for a third term said his just-ended four-year reign was both challenging and productive.
"The last four years had their ups and downs. We started on a low note in 2019 but we progressed very well. We have repositioned our organisation, we have repositioned the sport of cricket in Zimbabwe. We have challenged football, we have challenged the biggest sports, we have challenged for onus in terms of who is the number one sport in the country. We have seen real growth in terms of fans in the stadium, in terms of our performance as a team," Mukuhlani said.
"I think our ladies when we brought in Gary Brent to take over the ladies, they improved. Sadly, we couldn't cross the line again. We lost by four runs to Ireland and did not qualify for the World Cup. But you can see real growth in the ladies' cricket in Zimbabwe. We now have a professional set-up for the ladies. We have issued new contracts to the ladies. We now have the NPL which is now our premier club cricket competition which is now underway. So, we have seen real growth in the organisation. In terms of our financial position, we had a very health position. We have managed to streamline our operations to make sure that ZC is fit for purpose as a professional administration management headed by Givemore Makoni (managing director).
Turning to the association's relationship with the SRC, Mukuhlani said it had improved a great deal and they will continue to abide by the books and ensure it even gets better than it currently is.
"I think our relationship with SRC has really improved to an extent that we feel we are on a right path. I think both parties — Zimbabwe Cricket and the SRC — have realised the need to have a more harmonious working relationship for the good of the sport, not only cricket but the sport fraternity in general," he said.
"On SRC's part, I think given the progress that has taken place at Zimbabwe Cricket it's in their best interest to have ZC as an NSA (National Sports Association) that is performing, that is doing well rather than having an NSA that they have a conflict with. I would say we have found each other, and the working relationship is very good. We have worked very closely with the SRC and I believe that as we go forward, we still continue to improve that working relationship with the regulator."
Related Topics