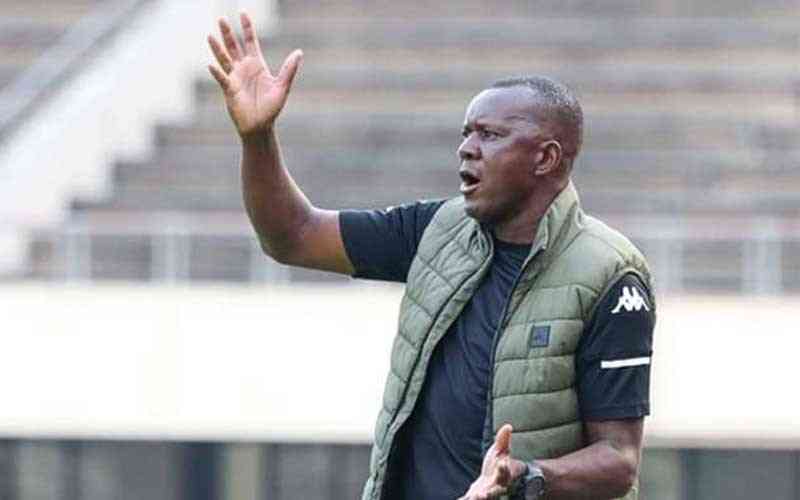 Castle Lager Premier Soccer League giants Dynamos and coach Hebert Maruwa are close to agreeing to a an amicable divorce after a messy public spat that played out over the last couple of weeks.
DeMbare announced two weeks ago that they had reached a mutual agreement to part ways with Maruwa following their nil-all draw with Hwange.
Maruwa challenged the club denying that he had agreed to leave his post after enlisting the help of the Footballers Union of Zimbabwe.
The former Black Rhinos mentor threatened legal action which prompted the club to reinstate him but only to suspend him over a litany of allegations.
He was expected to appear before the club disciplinary committee this week, over four charges which include use of juju, extortion, bringing the sponsor's name into disrepute and failure to reach targets. The two parties have chosen a more amicable route and have been locked in discussions over the coach's exit.
DeMbare have since appointed Genesis Mangombe as interim coach and he has guided the team to two wins in the Chibuku Super Cup and the league.
Maruwa yesterday confirmed that he is talking to the club without giving away much.
"We are talking, nothing has been agreed yet but discussions are going on with the club," he said.
It is understood the two parties are angling towards a severance package where Maruwa will get three months' salary as well as an additional package at the rate of the winning bonuses. Maruwa had been charged with failing to collect 15 points over five matches after the draw with Hwange.
The club management also said the team lacked consistency under Maruwa's reign.
He was charged with extorting money from members of his technical team which money he is said to have taken to finance the enhancement of the team's fortunes.
The club alleged that he demanded US$15 for a draw and US$30 for a win.
One of the allegations was that he forced players to use juju among them Isiah Sadiki, Eli Ilunga and Taimon Mvula.
Maruwa was also set to answer to allegations he had leaked his letter to Dynamos to the media which brought the sponsor's name into disrepute. Under his watch Dynamos played 18 matches collecting 29 points and had fallen nine points behind leaders Highlanders.
They lost just three matches recording seven wins with the rest ending as draws.
So far Mangombe, who was Maruwa's assistant, has a perfect record after presiding over a 1-0 win over Simba Bhora in the Chibuku Super Cup first round before they dismissed Sheasham 2-0 at Bata Stadium on Sunday.
Related Topics