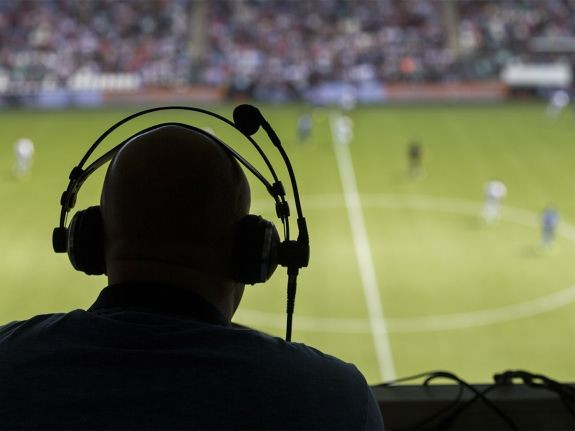 "NOW, what I want is facts. Teach these boys and girls nothing but facts. Facts alone are wanted in life. Plant nothing else and root out everything else. You can only form the mind of reasoning animals upon facts: nothing else will ever be of any service to them."
Such are the well-known and often-quoted opening lines from Charles Dickens' 1854 novel 'Hard Times', spoken by the self-important, self-made man, Gradgrind.
It is interesting to consider them with reference to sport.
One commentator has argued that "Gradgrind reveals his belief that facts are important because they enable individuals to further their own interests."
The commentator goes on to say that the character's "jarringly short sentences and monotonous repetition of the word 'fact' illustrate his own mechanical, unemotional character."
As is later pointed out in the novel, "It is known, to the force of a single pound weight, what the engine will do; but not all the calculators of the National debt can tell me the capacity for good or evil, for love or hatred, for patriotism or discontent, for the decomposition of virtue into vice, or the reverse, at any single moment in the soul of one of these quiet servants, with the composed faces and the regulated actions."
Facts alone tell us nothing about the important things in sport; facts alone cannot help our children face life's challenges.
It seems that there are, however, plenty of parents still around who will judge a school in such a way. Many will echo Gradgrind's opening speech by thinking, "Now, what I want is results. Teach these children nothing but results. Results alone are wanted in school. Plant nothing else and root out everything else. You can only form the mind of reasoning animals upon results: nothing else will ever be of any service to them."
We say that because that is what schools will promote and announce: Results. In some cultures, it will be academic results and in other cultures it will be sporting results but we will declare our results so that people will think, on the basis of the results, that we are an effective, busy, successful, amazing school.
A while ago, a parent's post on social media asked rhetorically about his child's school, "How does this little school win again and again against all the other big schools year after year after year? It's a great lesson in heart and commitment and excellence."
The evidence for this explanation of great heart and commitment was the school's four senior teams' rugby results, all victories. It may indeed be a great lesson in heart and commitment but it may equally be a great lesson in a school offering scholarships to talented youngsters in other schools, who have developed them better.
And it might just be pointed out that no mention was made of the four junior teams that all lost their matches.
The same parent, a few weeks later, proudly posted a similar comment after a trophy-winning performance by one of its teams: "A pretty fine record for this little school …. Big hearts, great training, a lot of courage and an old-fashioned tradition of excellence."
It was interesting, though, that the parents did not post the results or comment on them during the intervening week when the senior rugby teams all lost – to a smaller school (in terms of number of pupils)!
The fact is the results themselves do not say anything about heart or courage, tradition or excellence. After all, heart, courage, commitment and excellence can easily be found (and, more often than not, are found) in defeat as opposed to victory.
Perhaps this parent, and like-minded parents, might be the person described by Andrew Lang who suggests that such a man "Uses statistics as a drunken man uses a lamppost – for support rather than for illumination."
Parents could do with some illumination.
These are hard times for many, not least for the young. We must not kid ourselves though; just as facts are not everything in life, neither are results, especially sporting. We shall spell it out very clearly: a great school is not dependent on results. It is built on character, for sure, but we must not use results or statistics to argue for the existence of character.
After all, as Morgan Friedman declares poignantly, "Statistics do not speak for themselves." For, as Rex Stout has pointed out, "There are two kinds of statistics – the kind we look up and the kind we make up."
Our response to those who cry "results" in the manner of Gradgrind should be that of another character in Dickens's novels: "Bah humbug!"
Related Topics