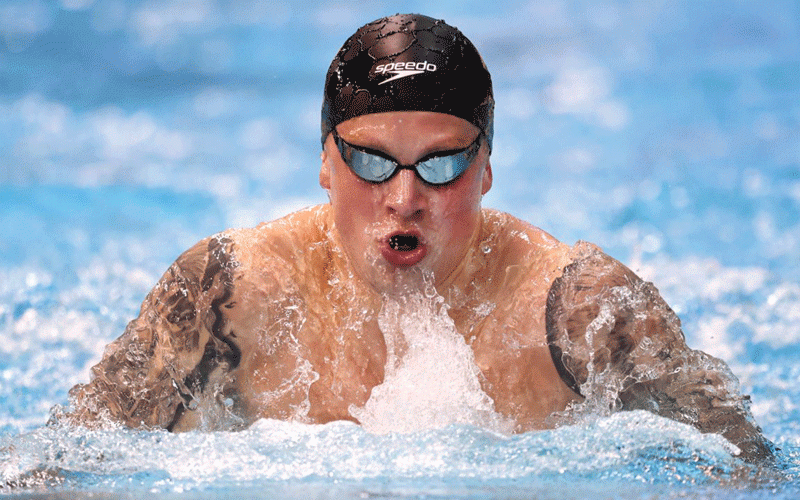 THE 1993 film, Cool Runnings, may not have won any awards but it did win many people's hearts as it told (not entirely accurately) the seemingly bizarre story of the Jamaican bobsleigh team that entered the 1988 Winter Olympics.
They did not win any medals but they did win the respect of other competitors by the way they overcame prejudice, poor training and sub-standard equipment to compete in the tortuous event and to complete the hazardous course.
They did not win gold but they certainly remained cool in their pursuit of the dream.
The quartet of former 100 metre sprinters looked to a former two-time Olympic bobsleigh gold medallist to be their coach, despite the fact that he had been found to have cheated in one Olympics and been stripped of his medal.
As the team moved closer to the final events, the prospect of competing at the highest level scared them to an extent and they challenged their coach to say why he had resorted to cheating.
The response of the coach in the film is telling and instructive to them and indeed to us all: "A gold medal is a wonderful thing. But if you're not enough without it, you'll never be enough with it."
The pursuit of a gold medal is one that faces and challenges any athlete or sportsman so those words are vitally important.
They have an even stronger ring to them when we read on a BBC website of a recent interview with Adam Peaty (pictured), a three-time Olympic champion (not to mention his considerable haul of eight World Championship gold medals, seventeen golds at European Championships and four golds at the Commonwealth Games) in the 100m swimming breaststroke event.
Here was a hugely successful sportsman admitting to massive doubts about his own ability, severe mental depression in the midst of all the glory and even a "self-destructive spiral".
He is then quoted as saying that "A good friend of mine said a gold medal is the coldest thing you will ever wear," before going on to explain that "It's the coldest thing because you think it will fix all of your problems. It will not."
Gold is actually cold! Cool swimming turns out to be cold swimming.
Winning gold medals will not solve problems – that is a crucial lesson that we need to be teaching when we push children towards greater sporting success.
There is a tendency to think that if we achieve such goals, then everything in life will be rosy. It will not.
Indeed, the reality is that it will more likely have the totally opposite effect; it will very often increase problems.
Winning a gold medal, remaining unbeaten, being selected for higher teams, being awarded Colours will not by themselves bring contentment; they will not solve problems nor will they prevent problems.
In fact, they provide newer and very often bigger problems.
Do we prepare them for that? We must.
If sportsmen do not end up winning a gold medal, then self-doubt and destruction can creep in.
But if sportsmen do end up winning a gold medal, it is rarely enough; we want more. The child, the adult even, who says that "if only I play for my country once, I will be happy" will discover that that is not true.
It is not enough; it is never enough. It is cold, not cool. It will not solve problems.
Peaty sought to explain the situation in this way: "I took a break because I was on this endless search of a gold medal or a world record and I looked into the future and I said 'OK, if I do get that, is my life fixed or any better?"
The answer he discovered was an emphatic "No".
His advice therefore was to say, "So take the time now to really think about who you are, what you want out of life and then get the gold medal." Are we as coaches helping our children to do that?
We are failing if we do not.
Peaty later also added an equally important point when he was asked why he still continued to aim for gold.
"The only reason that I took a step away from it for now, competitively, is because I don't know why I'm still doing it, to be honest. I don't know why I'm still fighting. The positive thing is that I noticed a 'why' there. I'm looking for the answer."
And that is what it comes down to – the question "why?" Simon Sinek is well known for his proclamation of us all finding our 'why' and the same applies to sport.
Why are we getting the children to play sport? Why are we encouraging them to win all the time? Do they know why? Do we know why?
It is about time we did.
We need to ensure our children know they are enough before they go out and win. Cool! Peace be the journey.
Related Topics