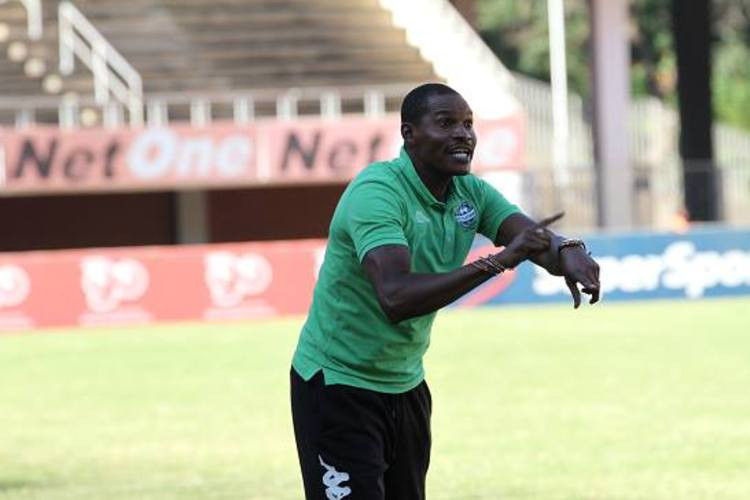 FC PLATINUM . . . . (1)1
ZPC KARIBA . . . . . . (0)0
FC Platinum ended their five-match winless streak following a narrow win over ZPC Kariba in a Castle Lager Premier Soccer League match at Mandava stadium yesterday.
2022 Soccer Star of the Year Walter Musona scored the only goal they needed to get some respite after five weeks of underwhelming performances.
They leapt to 15 points in ten matches courtesy of a win that helped Norman Mapeza heave a huge sigh of relief.
"We needed this win. It has been difficult but we have been patient and we have to keep pushing hard. We had some good opportunities. Credit to ZPC Kariba, they did well in the second half.
"Today we created many chances and we managed to score one. It's a positive thing and we are grateful for the three points. The good thing is that we were also exceptional in defence.
"We managed to keep a clean sheet but overall, we have to keep pushing harder because we have tougher games ahead."
FC Platinum started this one on a high note, and the first chance fell to Panashe Mutimbanyoka after four minutes.
Three minutes later, they were gifted with another chance when Perfect Chikwende was fouled in a promising position.
Walter Musona hit the target with a powerful freekick but the goal was ruled out as the goalkeeper Tapiwa Chilenga was infringed in the process.
Musona and Innocent Mucheneka got good chances in quick succession but they failed to beat Chilenga.
Collen Muleya wasted what was ZPC Kariba's best chance in the first half when be blazed a good positioned free-kick over the bar.
FC Platinum broke the deadlock through Walter Musona following a neat interplay that involved Panashe Mutimbanyoka who delivered the neat pass.
They maintained the lead into the first half before returning from the break with more sting on their tails.
And Juan Mutudza came near on the 67th minute with a thumping effort that forced a reflex effort from goalie Tapiwa Chilenga.
Scoring a second goal remained elusive. The electricity men tried hard to come back but FC Platinum were resolute at the back as they held onto the much needed win
ZPC Kariba stand-in gaffer Newsome Mtema said: " We tried our best, but in football there are three results. Unfortunately today we got the negative result.
"We were good in many respects but our conversion rate was not good. On a good day, we could have walked away with a point especially after doing good in the second half. Unfortunately, it didn't go our way. We hope to pick up in the next game.
FC PLATINUM: W Magalane, G Mbweti, G Bello, N Chinyerere, K Mangiza, H Maga ya , J Mutudza( B Banda 70'), I Mucheneka( R Pavari 90'), P Mutimbanyoka, W Musona, P Chikwende
ZPC KARIBA: T C hilenga , M M ek iwa, I Nekati, M Diro, B Mutukure, F Shoko, C Muleya( S Johane 46'), L Murape(S Makawa 60'), K Dhemere (T Chiunye 67'), M Demera
Related Topics