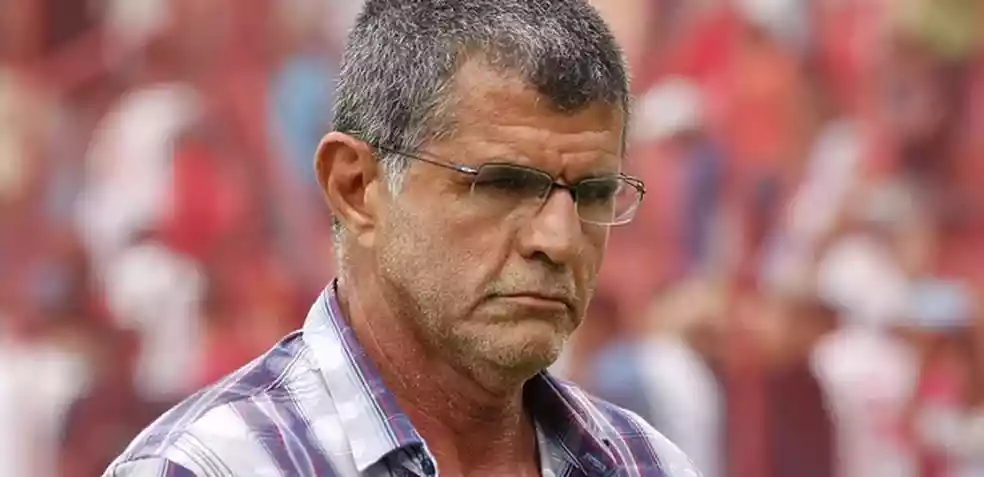 Highlanders coach Jose Baltemar Brito has apologised to referee Allan Bhasvi and his assistant Michael after he accused them of bias against his team in their goalless draw against Simba Bhora at Barbourfields Stadium on Sunday.
Bosso complained that Lynoth Chikuhwa's 78th minute goal should have stood despite being rightly flagged for being offside.
Brito felt he was too emotional after Simba Bhora frustrated them with a disciplined defensive shape which kept Bosso strikers at bay for the entire 90 minutes.
"I want to apologise, because at the end of the match I said the referee and the assistant were against us. The people came to me after the game and told me that the goal was not offside, that is not true (it was offside). Normally, I don't speak about that after the game, because sometimes we speak by emotions. So, I need to apologise, to say sorry to the referee," he told the media yesterday.
Brito is happy that adequate time is now being added to compensate for stoppages that take place during the game.
"There was a big improvement in terms of extra time because the referee gave seven minutes. I said at the last Press conference that these kind of improvements start in Harare and we are happy that they are already in Bulawayo because the guy (fourth official) gave seven minutes and he (referee) gave a good performance. So, I spoke by the emotions. I need to say sorry to him and the people that are involved in football," he said.
"We didn't draw because of time wasting by the opponent. We need to congratulate Simba for the good approach they had. We drew because of the circumstances of the game."
Meanwhile, Bosso have their work cut out this weekend as they face Cranborne, who started off badly but have suddenly hit a purple patch, winning the last two games.
Highlanders travel to Harare to face the Nesbert Saruchera-coached Cranborne Bullets at the National Sports Stadium tomorrow seeking to collect maximum points.
Brito feels his charges are well prepared for the challenge.
"We face a team that comes from two consecutive victories and we are coming from two draws. But during this week, we worked hard in some details to go to Harare with a positive mindset so that we come back to Bulawayo with the maximum points," he said.
Bosso will welcome back their top goalscorer Calvin Chigonero who missed last week's encounter due to illness.
Devine Mhindirira will be out for up to three weeks with a knee injury.
Related Topics