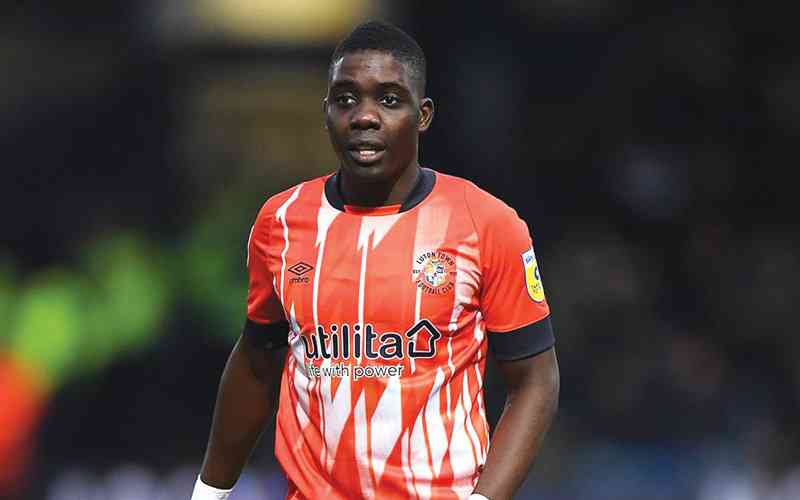 Marvelous Nakamba's Luton will take on Sunderland in the Championship play-offs after a dramatic end to the Championship, the English second-tier league on Monday.
At one point it looked like Luton would be meeting Coventry when action flowed and ebbed — Blackburn Rovers and Millwall were all in the play-off at one time or the other — before a breathless conclusion confirmed the final line-ups for the play-offs.
Tony Mowbray's outfit awaits Luton in the first leg at the Stadium of Light on Saturday, with the reverse fixture at Kenilworth Road on Tuesday night.
Luton boss Edwards was quoted in Luton saying he wasn't paying attention to the matches that determined their opponents for the play-offs.
Nakamba has been quite a popular figure since he joined Luton in January.
He has enjoyed his football since Unai Emery replaced Stephen Gerrard as manager.
His manager last week described him as his favourite player.
Nakamba was one of a host of players that were rested on Monday ahead of the play-offs at the weekend. The play-off winners' monetary motivation comes from TV rights, sponsorship deals and new revenue streams as a result of their new status.
Previous estimates broadly place the figure at £100 million (US$125 million) as an "immediate" cash win, but figures vary year-on-year.
TV revenue alone is estimated at £3,1 billion (US$3,9 billion) a season in the Premier League, with a minimum payment of £100 million (US$125 million) for the lowest-ranked team in the division, in comparison to £7m (US$8 million) per club in the Championship.
Related Topics