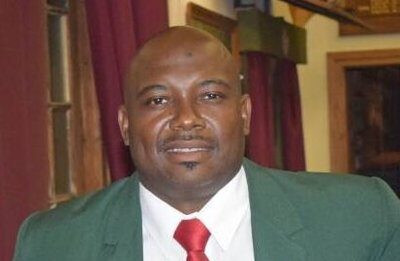 THEY'VE forged a close bond over the past few months, but Zimbabwe Under-20 rugby team coach Shaun De Souza and his Kenyan counterpart Curtis Olango will put their friendship on the side when their teams face off in the Rugby Africa Barthes Trophy final at the Nyayo National Stadium in Nairobi today.
The match kicks off at 5:30pm Zimbabwean time.
De Souza, who is seeking to guide the Junior Sables to back-to-back Under-20 Africa Cup titles, has formed a close friendship with Olango as both teams prepared for the continental competition.
In fact, the Sables legend made no secret of the fact that he had been backing Kenya during their semi-final against Namibia on Wednesday.
Kenya went on to defeat the Namibians 24-13, which meant they booked their place in the final against the Junior Sables, who had earlier dismantled Tunisia 66-6 in the other semi-final.
"Kenya beating Namibia was actually not a shock to me," De Souza said in an interview ahead of today's final.
"For some reason the Kenya head coach Curtis Olago and I have been talking for a month now regarding this tournament and we were sort of hyping up each other to try and get into this final.
"Yes, as colleagues and friends we were supporting each other, but now it's the final showdown we will put our friendship caps aside and fight it out for the Cup and we will have a drink after the game," the Zimbabwe coach said.
De Souza, who has been earning a reputation for his close attention to detail and meticulous planning ahead of matches said they had prepared accordingly ahead of the winner-takes- all match.
"Definitely, we watched the Kenya-Namibia game very closely because either team was going to be our opposition for the final and we actually identified the strengths and weaknesses of both Namibia and Kenya. They do have size and speed, they have athletes, so they have a lot of strength and weaknesses," he said.
"Yes we have qualified for the Junior World Trophy, which is a bonus and now we are fighting for the bragging rights for the trophy so that we have back-to-back titles. Kenya have done this before and it's now up to us to try and maintain that record so we are excited and looking forward to the challenge," said De Souza.
After dominant wins against Ivory Coast and Tunisia in the quarterfinals and semis respectively, the Junior Sables will enter the final with the distinction of not having conceded a try yet in the competition.
The Junior Sables go into the final knowing they have already qualified for the World Rugby Under-20 Trophy, along with their East African opponents, who host the global event in July.
Zimbabwe are also aiming for their fifth African title to add to last year's win and their victories in 2009, 2010 and 2011.
Meanwhile, Kenya coach Olago expects a stern test from the defending champions Zimbabwe.
"It was good to get the win over Namibia and we have to play with the same intensity and physicality if we are to beat our brothers from Zimbabwe," said Olago after his team's victory against Namibia.
Olago said he may make minimal changes to the squad for the showdown.
"The boys played really well against Namibia, but there are still some certain aspects of our play that we have to get right from the semifinal," added Olago.
Zimbabwe will rely on their impressive pack of forwards, which has dominated with ball in hand and at the breakdown which has set the platform for their livewire backline to shine.
Meanwhile, Namibia will face Tunisia in the bronze medal playoff at 3 pm. Ivory Coast take on Zambia in the fifth-place playoff at 12:30pm while Uganda have a relegation date against Madagascar at 10am.
Related Topics